In a year of constantly shifting release dates and shooting delays, it's been hard to keep track of what exactly is going on in the film industry, but the short version is this: movies are still being made, and we can't wait to watch 'em. Here's a bump crop of projects to look out for over the coming year. Let us know what you can't wait to see by tweeting us @LWLies.
1. Bergman Island
We're still a bit gutted that Mia Hansen-Løve's excellent 2018 film Maya failed to acquire distribution in the UK, but we have fingers and toes crossed that her new one, Bergman's Island, filmed on Fårö, will once more bring her elegant, emotional dramas back to the cinemas where they belong. This one is said to be a semi-autobiographical two-hander about a filmmaking couple (Tim Roth and Vicky Krieps) who head to the symbolic island to write their next scripts. Anders Danielsen Lie and Mia Wasikowska are also in the mix. Meanwhile, the filmmaker has announced her next film, entitled Un beau matin (A Beautiful Morning) which will star Léa Seydoux as a woman caring for her ailing father who embarks on a romance with an old friend. David Jenkins
2. After Yang
Prominent video essayist Kogonada made waves with his charming 2017 debut Columbus about a Korean-American who returns to the US after his father is suddenly taken ill. His second feature is based on a short story by Alexander Weinstein, and envisions a future where robots are purchased as live-in babysitters. Yang (Justin Min) is one such android – and when he becomes unresponsive, his human family attempt to save his life. Colin Farrell, Jodie Turner-Smith and Haley Lu Richardson also star. Hannah Woodhead
3. Il Buco
It has been ten years since Italian director Michelangelo Frammartino stunned the Cannes Directors' Fortnight strand with his goat-based docu-fiction hybrid, Le Quattro Volte ("You simply must see the goat film!" critics brayed). According to Cineuropa, he began photography on his belated feature follow-up, Il Buco, in September 2019, and follows the Piedmont Speleological Group and their discovery, in 1961, of the world's second deepest cave. And if that's not the perfect elevator pitch right there, then I don't know what is. DJ
4. Mona Lisa and the Blood Moon
Ana Lily Amanpour took a bit of a critical pasting for her post-apocalyptic thriller The Bad Batch, but we're not counting her out just yet. She's spent the last few years directing television, and her new film focuses on a girl with "unusual powers" who escapes a psychiatric hospital and sets out on her own in New Orleans. Kate Hudson, Ed Skrein, Jeon Jong-seo and Craig Robinson are attached. HW
5. Blonde
There have been plenty of films about Marilyn Monroe, but Andrew Dominik's new one does sound quite promising. Based on Joyce Carol Oates' fictionalised account of Monroe's life, it stars Ana de Armas as the blonde bombshell, alongside Adrien Brody as The Playwright (Arthur Miller), Bobby Cannavale as The Athlete (Joe DiMaggio) and Caspar Phillipson as John F Kennedy (the same role he played in Pablo Larrain's Jackie). Oates' novel is a whopper at over 700 pages long, and has already been adapted once, into a little-known miniseries. Oates has seen rough cuts of the film, and she seems to be a fan. HW
6. Human Flowers of the Flesh
Helena Wittmann cites Beau Travail and The Green Ray as the inspiration for her second feature, which is enough to get us excited. Shot on 16mm, Human Flowers of the Flesh is a seafaring drama and stars Angeliki Papoulia as Ida, who navigates a ship with an all-male crew from Marseille to Sidi-Bel-Abbes via Calvi. Her co-star is the infinitely watchable Denis Levant. In a director's statement, Wittmann called the film "An unusual constellation that undermines conventional hierarchies and patterns as it shatters the attributions of class, gender and responsibility." Exciting! HW
7. Those Who Wish Me Dead
Taylor Sheridan specialises in grim tales about the worst of humanity, so no prizes for guessing what this one's about. Based on Michael Koryta's novel of the same name, the story follows a 14-year-old boy who witnesses a murder and goes into the witness protection programme, hidden in a Montana wilderness camp for troubled teens. However, he's pursued by the killers, and his only protection comes in the form of the couple who run the programme, and Hannah Farber (Angelina Jolie), a lone woman who occupies a nearby fire watchtower. Further details are thin on the ground but Nicholas Hoult, Aiden Gillen, Tyler Perry and Jon Bernthal are down to star. HW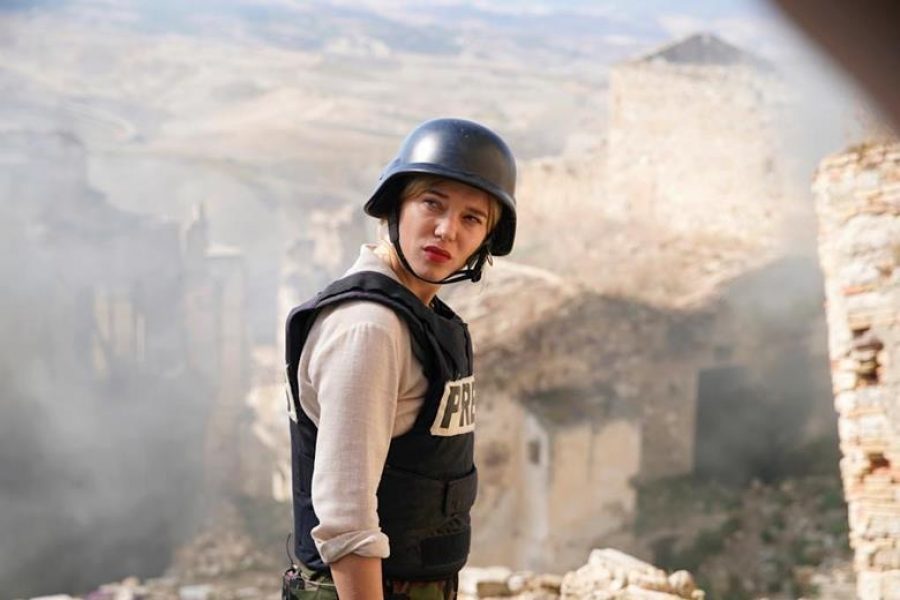 8. France
Perennial miserablist Bruno Dumont's mid-career pivot to comedy has been surprisingly successful, resulting in his folk-metal retelling of young Joan of Arc (Jeanne) and the screwball Twin Peaks that are his two "CoinCoin" TV serials. On paper, France (formerly titled On a Half Clear Morning) looks like he's sticking with the funnies, as the film is said to be about a celebrity journalist (Léa Seydoux) whose life and career go into a tailspin following a car accident. We'd usually have a line here saying, "expect this," or, "expect that," but frankly, we've got no idea what Bruno's up to with this one. DJ
9. Mainstream
Frances Ford's granddaughter Gia Coppola made her directorial debut with Palo Alto back in 2013, and has been working on music videos in the interim. Her latest film, starring Andrew Garfield, Maya Hawke and Jason Schwartzman, is set in Los Angeles and focuses on a trio of friends who rage against the corporate machine only to find the lure of capitalism all too appealing. The film premiered at Venice Film Festival to mixed reviews, but Garfield was photographed dressed as a giant rat on the set last summer, so y'know. Considered us still interested. HW
10. Wicked Games
After opening the previous decade with his daring and profane Paradise Trilogy, then filling out the rest of the 2010s with a pair of documentaries, the great Ulrich Seidl has returned to narrative filmmaking. He shares credit with wife Veronika Franz on the screenplay about a pair of brothers returning home to Austria to bury their mother and drink to her memory. Upon returning to their respective lives in Romania and Italy, however, they find that something has changed. From this broad premise, a lifetime of regret and repression will come unspooled, if the director's past films are any indication. One could say that this auteur… has gotten back in the Seidl. Charles Bramesco
11. To the Edge of Sorrow
Just when you thought every imaginable movie about the flickers of courage and resistance during the Holocaust had already been made, in comes Romania's favorite son Cristian Mungiu with one more take on the material. In this adaptation of a real-life survivor's memoir, a teen manages to sneak out of the death camps and take refuge in the mountains, where he falls in with an underground coalition of Jews spanning nations and generations. As they prepare a counteroffensive against the inhumanities raging below, Mungiu indulges in breathtaking natural-vista photography to rival that of Terrence Malick's recent high-altitude A Hidden Life. Try not to get a nosebleed. CB
12. Come, I Will Take You There
French director Alain Guiraudie wowed Cannes with his piquant gay nudist beach murder mystery Stranger by the Lake in 2013, and then confused the same audience with the head-spinning weirdness of its follow-up, Staying Vertical. Next up is the intriguing Clermont-Ferrand-set story of a young man who begins to feel affection for an older sex worker at the time the city experiences a terrorist attack. Guiraudie has proven himself adept at fusing together seemingly ill-fitting genre elements, and we're keen to see how this one plays out, especially as it's also a Christmas movie. DJ
13. Impasse
There's plenty of fresh work from Chinese legend Zhang Yimou that has yet to be seen by Western audiences: One Second, his ode to Cultural Revolution-era cinema, hasn't played since state censors yanked it from its Berlin premiere, and he's reportedly readied a propaganda picture called Me and My Hometown. But most intriguing of all would be Impasse, an espionage thriller that seems to be in line with his recent, excellent action-fantasy Shadow. Though it's the first spy film in Zhang's long and storied filmography, he's demonstrated a chameleonic versatility that's served him well across disparate genres. There's little doubt he'll figure it out. CB
14. Chocobar
Lucrecia Martel made the film that the esteemed brain-trust at LWLies towers named the finest of 2018 (Zama) and for her follow-up she's opted to make her first documentary feature in collaboration with the Sundance Institute and London's ICA cinema. The title refers to one Javier Chocobar, a photographer, activist and chief of the Diaguita Indian tribe who was murdered when forcibly removed from his land. Martel has been invested in his story for more than eight years, attending various trials and hearings, and her film is said to be an admonition of centuries of colonialist plunder in Argentina. CB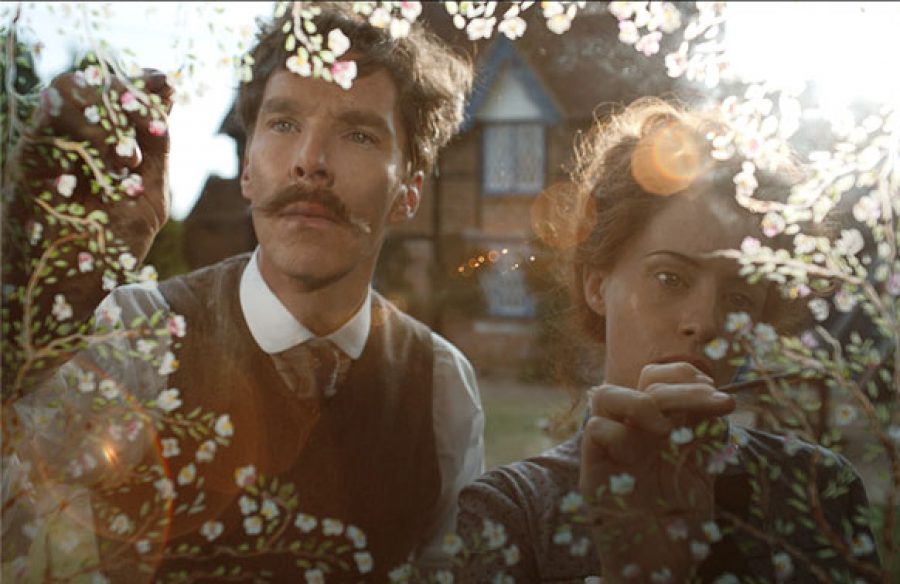 15. Louis Wain
We like cats. We like pictures of cats. We like weird psychedelic pictures of cats. The latter will likely feature heavily in Will Sharpe's forthcoming biopic of the schizophrenic artist Louis Wain who made his name by producing eerie-cute paintings of anthropomorphic cats in various poses. In the title role is Benedict Cumberbatch who, per available images of Wain, will be growing a big bushy moustache, and lip-smacking support comes in the shape of Claire Foy, Andrea Riseborough and Toby Jones. DJ
ETA: Autumn/winter 2021
16. Deep Water
Adrian Lyne wasn't squeezed out of Hollywood; he was merely lying in wait, biding his time until we were ready for his genius once again. The one-time master of the erotic thriller revives that grandly ignominious tradition with his first film in twelve years, a psychotic pas de deux between real-life couple Ben Affleck and Ana de Armas. They play spouses long since fallen out of love, now getting their jollies by playing increasingly risky mind games with one another, a sadistic volley that begins to rack up a body count. Who's the culprit? What's their plan? And will there be copious sex scenes of significant steaminess? On at least that final count, we can be certain. CB
ETA: August 2021
17. The Woman Who Ran
If the basic concept of time, for any reason, just stopped working, we would likely be able to roughly gauge the passing of the seasons by counting films made by the Korean auteur Hong Sang-soo, who seems to be on a rotation of about one every six months. That said, 2019 was the first year he didn't make a film since 2007, so The Woman Who Ran could be garlanded as his big return. It premiered at the 2020 Berlin Film Festival to wide acclaim, and it's another intuitive, ironic meditation on love and longing which stars his current partner and muse, Kim Min-hee. DJ
18. City Hall
He's often referred to as the great chronicler of institutes, from state capitols and department stores to welfare offices and abattoirs. Aged 90, this is Frederick Wiseman's 46th film, and sees him take his cameras and long-time cinematographer John Davey to hang out in the corridors and meeting rooms of Boston's City Hall. As with all of Wiseman's films, they maintain a tight focus on a single place or subject, but operate as profound and poetic meditations on society, civilisation and humanity, and it's not hyperbole to say that his immense body of work is one of the greatest of any filmmaker living or dead. DJ
19. Blossoms
As production ramps back up in a China still recovering from the coronavirus crisis, so begins what has been projected as an eleven-month shoot for the latest epic from the peerless Wong Kar-wai. The film chronicles a young man's travails in 1990s Shanghai while searching for love and a way to advance his status, an epochal story told on a surely staggering scale. Wong works at a famously gradual pace (the script has been in the works for five years), so it may be a good while until anyone can actually lay eyes on this project – at the soonest, it could grace the 2021 fall festival circuit, though the master won't rush for anybody. CB
20. Eureka
One question we've been asking ourselves since seeing the 2014 masterpiece Jauja: when is Lisandro Alonso going to make another movie? A recent press-release about a host of titles in-development via the Locarno Film Festival suggest he's tinkering on something called Eureka right now. All that's known about it, via production company website Luxbox, is an archive image of the Devil's Tower out in the South Dakota wilderness, a jutting rock that's just a stone's throw from a hub of movie western lore, Deadwood. Which is one hell of a teaser for the Alonso heads… DJ
21. Nightmare Alley
If you've seen William Goulding's 1947 carnival-based shocker Nightmare Alley, you'll know that the news that Guillermo del Toro has co-written (along with Kim Morgan) and directing a new version makes a whole lot of sense. The mad, mad story sees a gruff, desperate carny worker (Bradley Cooper) attempt to learn a secret mind-reading technique from star attraction Zeena (Toni Collette) in order to become part of a wider money-making scheme, but everything goes very awry very quickly. Throw Cate Blanchett, Willem Dafoe, Rooney Mara, Richard Jenkins and Ron Perlman into the mix, and at the very least you've got a star-spangled ensemble to die for. DJ
22. Memoria
We all agree that Apichatpong Weerasethakul's Palme d'Or win for Uncle Boonmee Who Can Recall His Past Lives in 2010 was the single greatest event of the new century. His new film, Memoria, was shot in Columbia – the first of his films to be made outside his native Thailand – and its story is woven around the presence of the coolest A-lister going, Tilda Swinton. The film sees Swinton as a Scottish traveller who starts to question her own identity and existence, with some kind of spectral element that is par for the course for Apichatpong. Film Comment published an excellent early set diary which contains lots of images of the production, so worth heading there for a deeper delve. DJ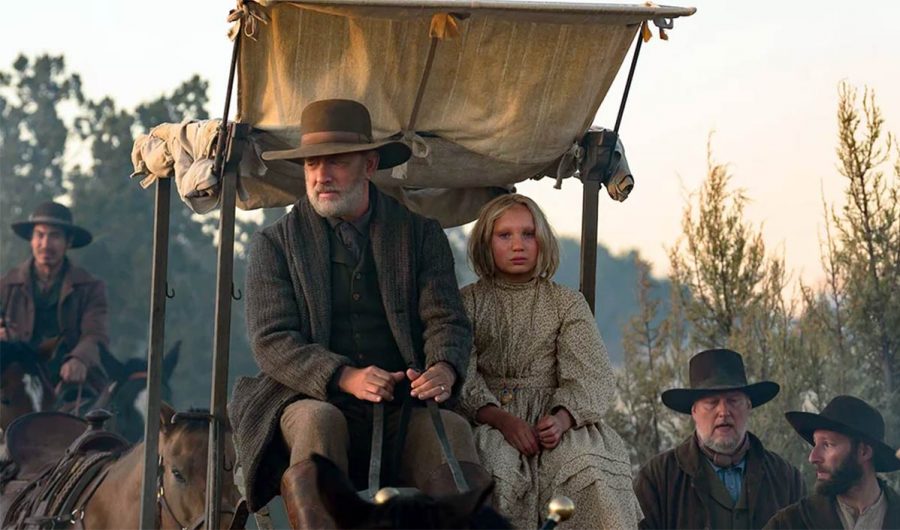 23. News of the World
Tom Hanks goes west in his second film with Paul Greengrass, as a Texan who brings headlines from around the globe to rural communities in late 19th century America. He agrees to escort a young girl (played by the wonderful Helena Zengel, who was cast after her stirring performance in 2019's System Crasher), to San Antonio, but his charge isn't so keen on the idea. It's based on a best-selling novel by Paulette Giles, but Luke Davies and Greengrass wrote the script for this adaptation. HW
ETA: January 2021
24. Deception
Arnaud Desplechin casually announced in December that he'd finished shooting his eleventh feature film in Paris, with a cast including Léa Seydoux, Denis Podalydès and Emmanuelle Devos. An adaptation of Philip Roth's novel of the same name, Arnaud commented that the film "takes place in a time which now seems idyllic, before the Twin Towers collapsed and before the fall of the Berlin Wall, and it features refugees, notably women from the East." Roth's novel takes the form of conversations between Roth and various women, some real and some imagined, so we're intrigued as to how it's been transformed for the screen. If Cannes 2021 goes ahead, we expect there will be a seat at the table for Desplechin, who's debuted his work there six times before. HW
25. Shulan River
Taiwanese maestro Hou Hsiao-hsien is thought to be working on a new feature, his first since 2015's rhapsodic wuxia epic, The Assassin. The story is said to be set in modern day Taipei and follows a man's relationship with a water sprite who has long called the eponymous river her home, but is now left in a state of woe and confusion as the river has now been concreted over and covered with railway tracks. Hou has never made anything that's even close to a bad or misfired film, so take our word for it when we say we're extremely eager to catch this one. DJ
26. The Last Duel
At the grand old age of 82, Ridley Scott could be forgiven for putting his feet up and having a cup of tea, but no – he's still hard at work. He's reportedly working on a Napoleon biopic starring Joaquin Phoenix as the diminutive general *and* a Gucci biopic with Lady Gaga, but his latest film sees Matt Damon and Adam Driver face off as 14th century knights who come to blows when Jean de Carrouges (Matt Damon) accuses Jacques Le Gris (Adam Driver) of raping his wife Marguerite (Jodie Comer). Ben Affleck co-stars as King Charles VI and presumably the wig budget was in the millions. Originally set for a January release, filming in Ireland was delayed due to the pandemic, leaving Damon and his family on lockdown in the Emerald Isle. We'll now see Damon and Driver duke it out in time for a 2022 Oscar campaign. HW
ETA: October 2021
27. Mandibules
Usually when people use the phrase "Kafka-esque" it's as slightly lazy shorthand for some sort of strangeness, but in the case of Quentin Dupieux's next project, we mean it in the sense that he's made a film about a giant fly. The story follows two friends who find the insect in the back of a car, and decide to train him with hopes of earning some money. If you saw Dupieux's last film, Deerskin, about a jacket that was, uh, to die for (and indeed any of his surreal oeuvre) you'll already know that this one is likely to be every bit as odd as his past works. HW
28. The Way of the Wind
After a long wait, A Hidden Life appeared at Cannes 2019 to much fanfare, and we've made no secret of how much we love Terrence Malick's last film. Perhaps it's wishful thinking putting his next picture – formerly known by its production title, The Last Planet – on a list of films we expect to see in 2021 as he famously likes to take his time in the edit suite, but we can dream. After years of religion being a theme in his work, he's taking on the source material this time, envisioning key stories from the life of Jesus Christ. Hungarian actor Géza Röhrig will take on the main role as the Son of God and Matthias Schoenaerts is playing Saint Peter, while Mark Rylance has revealed he's playing four different versions of Satan. Nice. HW
29. Armageddon Time
Take away all the moon buggy shoot-outs and death-defying dances with hurtling space debris, then James Gray's 2019 film Ad Astra was a simple tale of a father reconnecting with his son. His follow-up, Armageddon Time, may sound like a bro'd-up Michael Bay sequel, but its story is in fact ripped from the writer/director's own childhood and is said to be a coming-of-age tale set against the backdrop of Ronald Reagan's rise to the presidency. Oscar Isaac, Robert De Niro and Cate Blanchett top-line the cast, which makes this a must-see before even a frame has been filmed. DJ
30. The Perfumed Hill
Mauritanian director Abderrahmane Sissako stunned with his dark, politically coruscating 2014 feature Timbuktu, and it's good to see that a new offering is on the horizon. Little is known at this point about the intriguingly titled The Perfumed Hill, other than that it is a love story set in Africa and China. Sissako is a master of visual metaphor and poetic symbolism, and also suffuses his serious, angry stories with a dry, almost whimsical sense of humour, but as with any filmmaker worth his salt, he's also unpredictable in terms of plot structures and settings. Which makes this prospect of this one even more enticing. DJ
31. The Tragedy of Macbeth
This adaptation of Shakespeare's classic tragedy marks the first time one of the Coen Brothers has worked alone – Ethan is taking a break to focus on theatre, so Joel's on his own for script and directing duties. His wife Frances McDormand takes on the role of one of the great literary villains of all time in Lady MacBeth, while Denzel Washington plays her doomed husband. Brendan Gleeson, Corey Hawkins, Harry Melling and Ralph Inesen are lined up, too, with Shakespeare pro Kathryn Hunter playing the witches. All three of them, apparently. HW
32. The Zone of Interest
Jonathan Glazer has been pretty busy lately, creating a terrifying short film entitled The Fall which aired unexpectedly on British television in 2019. His second film for the BBC debuted in July and was a collaboration with Mica Levi and Sadler's Wells, which saw some of the world's best dancers take inspiration from an involuntary mania which took hold of Strasbourg in 1518. His next feature film, however, is loosely based on a novel by Martin Amis, about a Nazi officer who falls in love with his camp commander's wife. Previously set to shoot in Poland over summer 2020, it may have been pushed back due to the pandemic, but we're hopeful it's still on the way. HW
33. Babylon
After the slight misstep of First Man, the Damien Chazelle audiences know and love – the starry-eyed kid in thrall of the passion of music and the glitz of showbiz – has softshoed back onto the scene. In this glossy new drama, he'll whisk audiences away to Tinseltown circa the Golden Age's tail end, just as those newfangled talkies were minting stars and putting old ones out of business. Initially Emma Stone was to lead as Clara Bow, proto-A-lister and insatiable sexual dynamo, but she has now dropped out. It remains to be seen who will replace her, but Brad Pitt will portray a fictitious figure rumoured by some to be based on silent screen star John Gilbert. CB
34. The Souvenir Part II
Joanna Hogg's The Souvenir was the best film of 2019, so our excitement for the follow-up knows no bounds. Honor Swinton Byrne will reprise her central role as Julie, while her real-life mum Tilda will also return. Charlie Heaton, Harris Dickinson and Joe Alwyn comprise the trio of young men attached, after Robert Pattinson dropped out due to scheduling conflicts. Principal photography began on the film last summer, but things have been quiet since – we're hoping that no news is good news, and Hogg has managed to complete production. HW
35. Our Apprenticeship
Emergent Japanese talent Ryūsuke Hamaguchi won over a new wave of admirers at Cannes in 2018 for Asako I & II, his sensitive sketch of a woman torn between two men and the divergent lives they represent. Those currents of longing and existential melancholy will likely course through his next feature, which sends a Japanese starlet to a theatre school in France for some soul-searching. The diverse array of people she meets there, and the varied perspectives they show to her, reorient her thinking about herself and her desires in life. Hamaguchi makes perfect rainy-day movies, ideally paired with some lilting thought about where we've gone wrong in life, and this sounds like no exception. CB
36. Candyman
When this writer was at junior school, the 1992 film version of Candyman was in cinemas, and many had to be sent home in floods of apoplectic tears if they were to hear the word "Candyman" spoken three times. Hopefully, this terrifying scare story will do the rounds of educational institutes once more as a new version of the film doomily swoops into cinemas with director Nia DaCosta at the helm and Jordan Peele on scriptwriting details. Though Peele is the big, banner name on this production, we're very excited to see what DaCosta does with this material, particularly on the back of her lauded 2018 debut, Little Woods. DJ
ETA: October 2021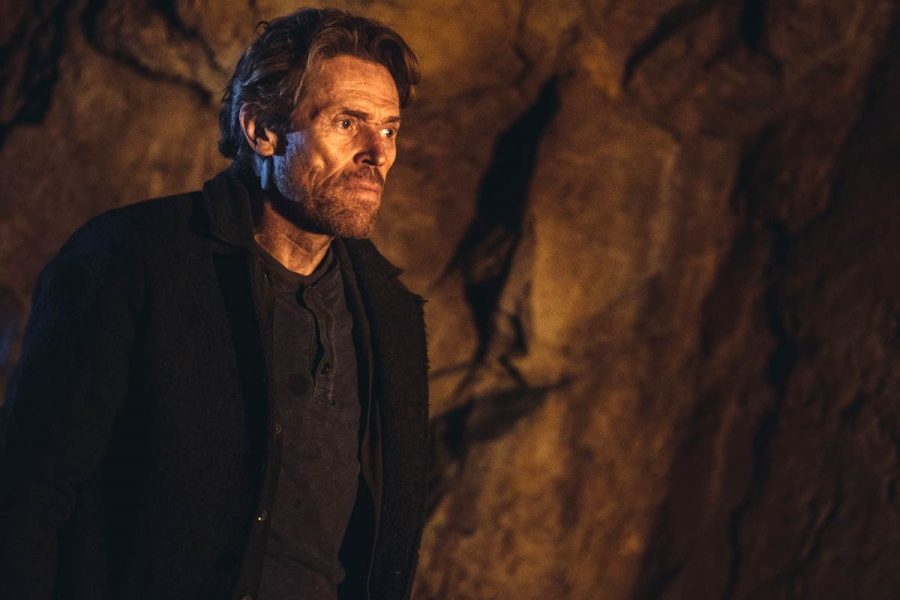 37. Siberia
The creative synthesis between expat director Abel Ferrara and his constant muse Willem Dafoe hits a new high in this free-form character study. Dafoe flees his former life by playing bartender at a dive joint in the deepest, frostiest reaches of Russia. But one night, after dog-sledding to a cave with a mystical yonic aura, he's reborn through his own past. A mental odyssey confronts him with memories of his father, brother, wife, and child as he attempts to make sense of his choices and possible future in between transportive visions. With Ferrara, we can safely bank on some soul-scraping introspection and profound self-loathing (not to mention extensive nudity from the esteemed Mr. Dafoe, confirmed at the Berlinale premiere last year). CB
38. The Power of the Dog
Sir Ridley Scott has long been attached to a screen version of Don Winslow's 2005 crime novel The Power of the Dog, but this one from Jane Campion is actually an adaptation of a 1967 western psychodrama by Thomas Savage, starring Benedict Cumberbatch and Jesse Plemmons as brothers on a far-flung Montana ranch. Their strict rituals and brotherly nobility is upended and then some when one brother marries a local widow (Kristen Dunst) and brings her and her young son to the ranch. Production had begun on the film in New Zealand but was halted in April due to the pandemic, but resumed in the middle of June and the film will hopefully surface somewhere on the festival circuit in 2021. DJ
39. Uppercase Print
For his next trick, Romanian envelope-pusher Radu Jude will apply his signature blurring of archival excavation, theatrical recreation, documentary and narrative cinematic forms to one ghastly footnote from national history. From all angles, the film inspects an episode in Ceausescu's 1980s in which the secret police apprehended subversive graffiti artist Mugur Calinescu and nearly interrogated the life out of him. As a whole, this multivalent project forms an unconventional thesis on the dangers of state surveillance, the might of fascism, and the vital importance of individual rebellion. (Ioana Iacob, the mesmerising star of his last feature I Do Not Care If We Go Down In History As Barbarians, also returns.) CB
40. Annette
After years of delays, cast changes, speculation, and missing dogs, we know that Leos Carax's first film since 2012's Holy Motors is finished. According to Sparks' Ron Mael (who wrote the music alongside his brother/band mate Russell) the film was supposed to be at Cannes last year. Alas, COVID had other ideas, so we're hoping for a Cannes 2021 bow for this musical, starring Adam Driver as a stand-up comedian and Marion Cotillard as his opera singer wife, whose lives are upended when their daughter, Annette, is born with a unique gift. HW
41. Last Night in Soho
Originally scheduled for a premiere at Cannes and a September release but now delayed to next spring, Edgar Wright's new film sees him hop back across the pond after the success of Baby Driver, and return to his horror roots. This time-travel thriller set in the heart of London stars Anya Taylor-Joy and Thomasin Mackenzie and sees the latter transported back to the 1960s: a time period she's obsessed with. Matt Smith, Dianna Rigg and Terence Stamp co-star, and the whole thing is lensed by Chung Chung-hoon, best-known for his work with Park Chan-wook. HW
ETA: April 2021
42. Bora Bora
UK audiences have only just experienced the full rutting astonishments of Spaniard Albert Serra's 18th-century dogging movie Liberté, but Serra is already onto its follow-up, Bora Bora. This one charts the love affair between a French diplomat and a Polynesian author on the famed Pacific sun spot and is said to be set against a backdrop of racial tension and political espionage. On paper it seems like Serra might be attempting to court a slightly broader audience than his experimental sex odyssey, but with him, you never really know. DJ
43. The Northman
Continuing to carve out his niche as the creepy historical ghost story guy, Robert Eggers' next film is described as a viking revenge film. He's reteaming with The Lighthouse star Willem Dafoe and The Witch's Anya Taylor-Joy, but there's a whole lot of additional A-List talent: Nicole Kidman, Claes Bang, and Skarsgård brothers Alexander and Bill. Production was paused due to COVID-19, but filming completed in Ireland over the summer. Could a Cannes 2021 competition slot be on the cards given The Lighthouse's massive success in Director's Fortnight in 2019? HW
44. Hypnotic
Alita: Battle Angel spawned a legion of dedicated fans and did pretty well at the box office, so all eyes will be on Robert Rodriguez's next project, which was supposed to begin filming in Los Angeles earlier this year. It's now set to film in Austin round about now. Ben Affleck stars as a detective involved in a missing persons case, simultaneously investigating a string of heists which should be impossible. Rodriguez himself has described the film as a "very modern Hitchcock-type movie", which is quite a claim. HW
45. Elvis
A biopic based on the life of Elvis Presley has been in the works for ages, and the titular role caused something of a scuffle among young Hollywood heartthrobs keen to play an Old Hollywood heartthrob. In the end, Austin Butler won the role, and he'll star alongside Tom Hanks in Baz Luhrmann's undoubtedly spectacular spectacular. Production was underway in Australia when COVID hit (notably, Hanks and his wife contracted the virus) and the delay forced previously-confirmed cast members Maggie Gyllenhaal and Rufus Sewell to drop out. Due to entry restrictions currently in force in Australia, filming resumed with a primarily Antipodean cast, including Xavier Samuel and Dacre Montgomery. Is Butler gunning for the coveted Best Actor Impersonating A Beloved Musician Oscar? Only time will tell. HW
ETA: November 2021
46. After London
It was way back in 2016 that British artist filmmaker Ben Rivers would make his debut narrative feature with the assistance of the great Rook Films label, founded by Andy Starke and Ben Wheatley. Since then he has made the delightful Krabi 2562 in collaboration with Thai director Anocha Suwichakornpong, so After London may not quite technically count as a fiction debut. Beyond the title, very little is known of the project, but Rivers is someone who maintains a constant flow of productivity, and his unique, intuitive, lyrical personal style will make this one a must see whenever it finally surfaces. DJ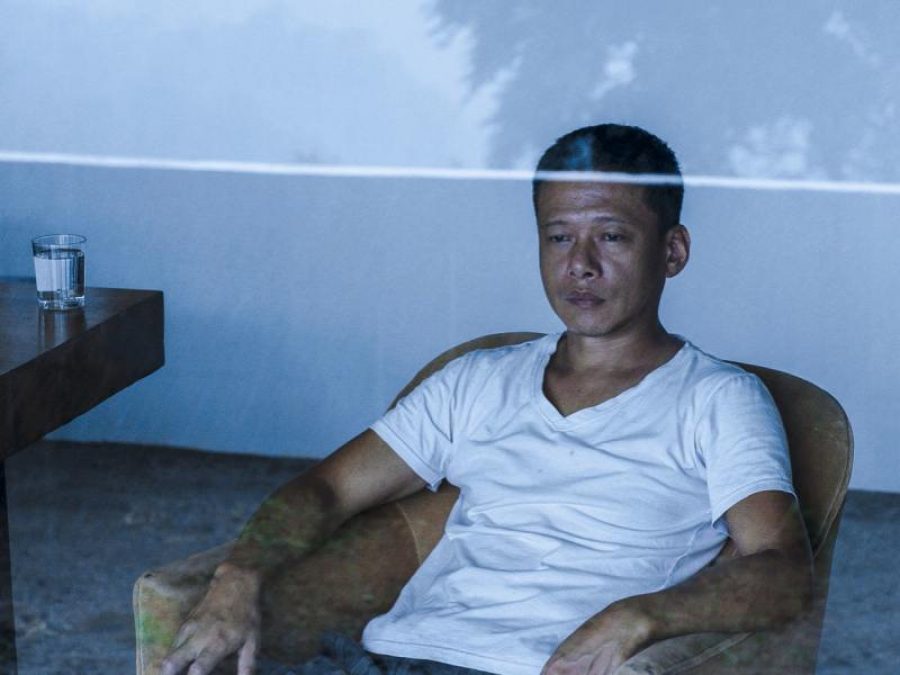 47. Days
Taiwanese slow-cinema pioneer Tsai Ming-liang continues to refine his legato, hyper-minimal style in a two-hander pairing his usual star Lee Kang-sheng with first-timer Laotian immigrant Anong Houngheuangsy. The film contrasts their disparate lives: the former lives in a spacious, palatial estate while the latter spends his days in a poorly furnished little apartment. But an unexpected intersection of their lives during a fateful massage has a profound effect on the men joined by this fleeting moment of shared humanity. Lyrical, poetic, meditative, it's another key plank in the lifelong work of a significant artist. CB
48. Don't Look Up
Adam McKay will continue his Serious Satirical Commentary phase on Netflix, with an allegorical comedy in which a pair of clear-eyed analysts must warn the American people of impending disaster. But it's not the financial collapse, or the election of Donald Trump, or the outbreak of a worldwide pandemic – there's a gargantuan asteroid on track to obliterate Earth, and yet no one seems fazed by this news. Some reject the information as a hoax, some can't be bothered to care, others give up, but nobody's doing anything. Sound familiar? The two astronomers trying to shake the world into giving a damn will be played by Cate Blanchett and Jennifer Lawrence, who would ostensibly have little trouble getting people to pay attention to them, but that's movies for you.  CB
49. Malignant
After the massive success of Aquaman, James Wan is going back to his horror roots. Based on a story written by Wan and his wife Ingrid Bisu, the plot is a closely-guarded secret, and although the film was originally due to be released last summer, it was pulled from Warner's slate at the start of the pandemic and hasn't been rescheduled yet. We do know the cast though: Annabelle Wallis, Jake Abel and McKenna Grace lead the way. HW
50. Earwig
French director Lucile Hadzihalilovic doesn't make films very often, but when she does, it is our duty to embrace them fully. She followed up her creepy 2004 debut, Innocence, with the artfully-inclined body horror of Evolution in 2015 (both are must-see movies if you haven't partaken already), and she is currently tinkering away with an adaptation of Brian Catling's 2019 steampunk horror novella 'Earwig'. It involves a young girl with teeth made from ice and her nervy carer who once day receives a daunting call that he must travel with her from Liege to Paris for some unknown reason. Book us the entire front row now for this one. DJ
The post 100 films to look forward to in 2021 – part 1 appeared first on Little White Lies.
Subscribe for more interesting stories via Email