In Part 1 of our preview of upcoming films we checked in with new works from Mia Hansen-Løve,  Zhang Yimou and Ridley Scott. Without further ado, here's the second half of our bumper 2021 preview. Let us know what you're looking forward to watching next year by tweeting us @LWLies.
51. Titane
Julia Ducournau's Raw was one of the most exciting debuts of the last decade, so we can't wait to see what she does next. Her sophomore feature was scheduled to shoot last spring, but has probably been delayed. Still, there's hope it might be ready in time for Cannes 2021. The script – also written by Ducournau – sees an injured young man picked up at an airport, where it's revealed he's been missing for ten years. At the same time, a string of murders are taking place across the same region. What's the connection? We can't wait to find out. Hannah Woodhead
52. C'Mon C'Mon
Mike Mills' last project was a collaboration with indie rock band The National, in which they produced an audio-visual album together. His new film sees him team up with post-Joker Joaquin Phoenix, who stars as an artist left to take care of his precocious young nephew during a cross-country road trip, while the boy's father struggles with bipolar disorder. The film wrapped production in February 2020, so there's every chance we'll get to see it at some point in 2021. HW
53. Anne at 13,000 Feet
Breakout actress Deragh Campbell earned raves for her performance as a woman on the verge of an anxious breakdown in this outstanding Canadian export. Though her mother, friends, and hookups all seem visibly concerned about her, she revels in her own dysfunction, at times creating awkwardness for the sheer thrill of sowing discomfort. She seems only to be at peace when among the children she looks after in her work as a daycare manager, another piece of a complicated psychological puzzle laid out by director Kazik Radwanski. He makes a splashy arrival here, his claustrophobic close-up shots as visceral and affecting as anything you'd find in an action film. Charles Bramesco
54. Nocturne
He won the Venice Golden Lion in 2013 for his film Sacro GRA, then he won the Berlin Golden Bear in 2016 for his film Fire at Sea. Now Italian documentarian Gianfranco Rosi is taking his camera to various Middle Eastern border zones and embedding himself there for such time as to be able to elicit something a little closer to objective truth from his subjects. Rosi's previous films have demonstrated his knack for discovering charismatic characters who are free from the scruples of self-consciousness, and they are also examples of political films that are entirely free of didacticism and point-scoring. He tries to give a voice to underrepresented people, and the only question that remains is, will Nocturne win the Palme d'Or? David Jenkins
55. When the Waves Are Gone
The question with the Filipino auteur Lav Diaz is, will his next film be a short one (four hours), a medium one (eight hours) or a long one (12 hours). We'll have to wait and see with When the Waves Are Gone, his intriguing latest and follow-up to 2019's speculative sci-fi effort, The Halt. The plot looks amazing: 30 years ago, two best friends rob a bank. One goes to prison, the other returns to their home island with the money and becomes its tyrant ruler. For over 30 years, he keeps his friend locked up in prison with his influence. One day, during the monsoon storm season, the prisoner is set free after fulfilling his duties as a prison hit man. It sounds like Diaz's version of The Count of Monte Cristo, and we're here for it, however long it ends up being. DJ
56. The Card Counter
Paul Schrader's latest was forced to suspend production after one of the crew members tested positive for COVID-19 back in March, but Schrader – renowned for his impressive productivity – was back on set as soon as possible, and the film wrapped at the beginning of July in Mississippi. Oscar Isaac stars as the appropriately-named Tell, a serviceman turned wandering gambler, who's approached by a young upstart (Tye Sheridan) with a plan to take down a mutual enemy (William Dafoe). We're particularly keen to see Tiffany Haddish's role in all this – and might not have to wait long. Distribution rights were snapped up quickly by Focus, and filming wrapped in October, so we're hopeful this will make an appearance in 2021. HW
57. Samaritan
Audiences devoured Avery's gore-tastic zombie World War Two film Overlord, and he's promised his next feature will be just as dark. A young boy discovers a superhero, missing presumed dead for 20 years since he disappeared during a famous battle, is actually alive. Sylvester Stallone is cast as the errant avenger, while newcomer (and boxing prodigy) Javon 'Wanna' Walton plays the kid trying to track him down. Martin Starr and Dascha Polanco round out the eclectic cast. HW
ETA: June 2021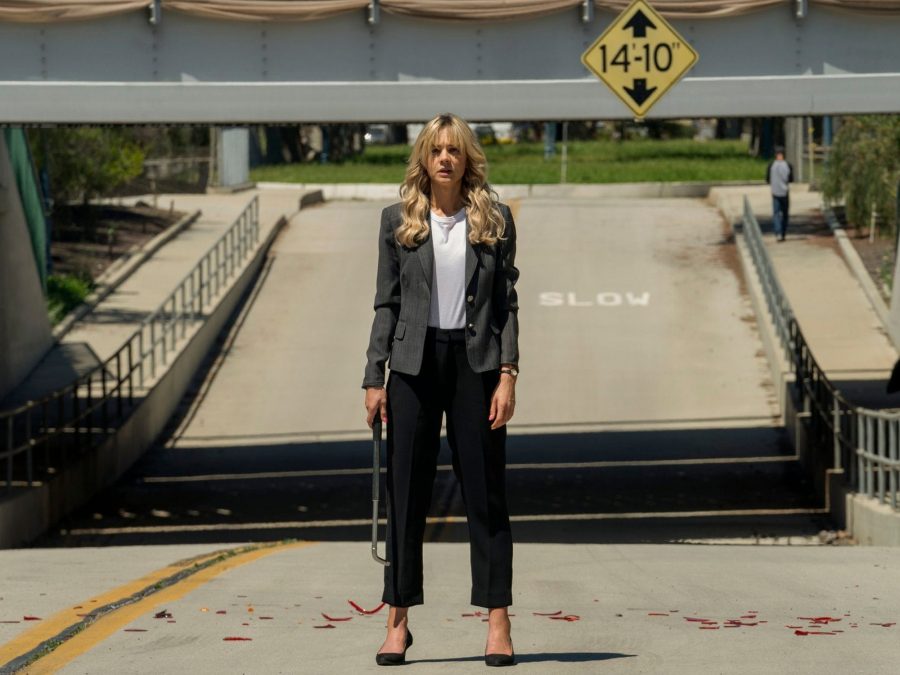 58. Promising Young Woman
Another victim of shifting release dates due to the pandemic, it's our duty to remind you all that Emerald Fennell's blistering black comedy is still yet to come. Starring Carey Mulligan as a woman who takes revenge following an incident involving her best friend, it's a confronting, accomplished debut. We loved it so much we made a whole magazine about it, and nearly a year later, we're thrilled it will finally get a cinema release here in the UK. HW
ETA: February 2021
59. Chaos
Nadav Lapid received heaps of praise for his debut The Kindergarten Teacher and follow-up Synonyms, so all eyes are on him to make it a hat trick. Originally entitled Le Genou A'hed, the film centres on an Israeli filmmaker shooting in the desert, fighting against oppressive forces in his home country while also dealing with the death of his mother. HW
60. Stillwater
Tom McCarthy has one of the strangest filmographies in Hollywood. After three small but well-received indie movies he made the widely-derided magic shoe Adam Sandler vehicle The Cobbler, then went on to win two Oscars for his journalism drama Spotlight. Earlier this year his children's movie Timmy Failure premiered at Sundance, but his next project seems a lot more serious: it's about a father (Matt Damon) working to exonerate his estranged daughter (Abigail Breslin) for a murder she didn't commit. Shine on McCarthy, you crazy diamond. HW
61. Naked Singularity
The directorial debut from Chase Palmer (who co-wrote It with Cary Fukunaga) stars John Boyega as a successful young public defender who loses his first case, and watches his life begin to unravel. It's based on the book of the same name by Sergio De La Pava, and Boyega is joined by Bill Skarsgård, Ed Skrein, Olivia Cooke and Tim Blake Nelson in the cast. We're intrigued to see what Boyega does after serving time in the Disney machine with Star Wars, and this looks like a solid step after his incredible performance in Steve McQueen's Red, White and Blue. HW
62. The Eyes of Tammy Faye
An odd bird, this Tammy Faye: she rose to prominence as the wife and cohost to televangelist Jim Bakker, made waves in the Christian community by standing with the LGBT community and AIDS patients in direst times, and divorced Bakker after he was imprisoned for fraud and conspiracy. A documentary covering her wild life story gets a dramatisation from The Big Sick director Michael Showalter, with Jessica Chastain playing against type as glammed-up Tammy Faye and Andrew Garfield pushing snake oil as Jim Bakker. The lion's share of Showalter's career has been in comedy, making him an ideal fit for a bizarre true story with black humour built right in. CB
63. Minari
When I saw Minari at Sundance last year, I cried so much I had to hide my head in my hands when Lee Isaac Chung and the cast took the floor after the film for a Q&A. Based on Chung's own childhood growing up on a farm in rural Arkansas, it's a tender portrait of familial tensions, starring Steven Yeun as a would-be farmer chasing the American dream and outstanding (super cute!) newcomer Alan Kim as his son David. You'll be rushing to call your own grandma after watching Youn Yuh-Jung's performance as the elderly Soon-ja, who comes to stay with her daughter-in-law's family and attempts to bond with her sceptical young grandson. HW
ETA: April 2021
64. Prisoners of the Ghostland
It'll take more than some puny heart attack to put Sion Sono down. The Japanese lunatic-god comes roaring back from his cardiac episode with his first film in the English language, which will pair him with a comparably volatile talent in star Nicolas Cage. As the criminal named Hero — that should give you a good idea of the level of demented wit we're working with here — he must venture into a nightmare dimension so that he may retrieve the governor's daughter and maybe dispel the malevolent curse haunting this realm while he's at it. Sofia Boutella and Imogen Poots join him in this anything-goes hail of bullet fire strafing the depths of dark fantasy, already set for a buzzy premiere at this year's Sundance Film Festival. CB
65. Triangle of Sadness
Production was paused on Ruben Östlund's follow-up to The Square, but it's now wrapped following covid-safe filming in his native Sweden. Woody Harrelson plays the captain of a luxury yacht, while Harris Dickinson and Charlbi Dean play a supermodel couple who are his passengers. Now, it's difficult to know what exactly the film is about, as conflicting reports suggest a class war due to food poisoning, or a shipwreck which pits the yacht's rich and poor passengers against each other, but Östlund did confirm they blew the yacht up at the end of the shoot. All aboard! HW
66. The French Dispatch
It's no secret we're big fans of Wes here at LWLies, and we look forward to anything he does. But a Wes Anderson film about print journalism? It's got our name written all over it. With a classic ensemble cast comprised of Anderson regulars Bill Murray, Owen Wilson, Benicio del Toro, Adrien Brody, Tilda Swinton and Jason Schwartzman, plus newcomers Timothée Chalamet, Elisabeth Moss and Christoph Waltz (just a fraction of the huge, star-studded cast) The French Dispatch focuses on an outpost of an American newspaper in a fictional French city. The journalists and subjects of their stories will both be explored, as Anderson pays homage to the New Yorker. Anderson is reportedly prepping his next project for a 2021 shoot, but we're still eagerly awaiting this one. HW
67. Wolf
George Mackay had a wildly successful 2019/20 thanks to 1917 and The True History of The Kelly Gang – his next feature sees him taking on a rather unusual role, care of Nathalie Biancheri's upcoming Irish film. He plays Jacob, a young man who is convinced he is a wolf trapped in a human body (a real life condition called species dysphoria), while Lily Rose Depp plays a character called Wildcat, who presumably suffers from a similar condition. They live in a specialist home where they are subject to cruel treatment from 'The Zookeeper', designed to cure their conditions. Paddy Considine also stars – our money is on him playing the sadistic doctor. HW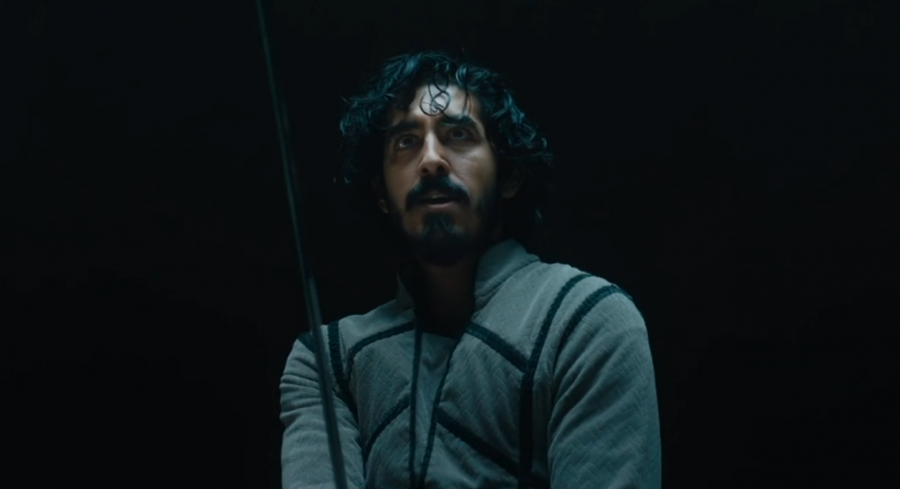 68. The Green Knight
David Lowery's new film starring Dev Patel as Sir Gawain, Knight of the Round Table, was supposed to have a glitzy premiere at South By Southwest in March 2020, but the festival was called off in light of COVID-19. A24 have set a July 2021 release date now, but we're not sure when the UK will follow suit. No need to despair though – they're selling a tabletop roleplaying game based on the film to keep fans busy, and you can always watch the trailer again to get your fix of Arthurian intrigue. HW
69. Zola
From the most captivating Twitter thread in the platform's history and director Janicza Bravo comes a vivid, sordid tale of "how me and this bitch here fell out". "Me" being Zola herself (Taylour Paige), a waitress/stripper who makes the acquaintance of "this bitch here," fellow dancer and trickster-demon wild card Stefani (Riley Keough, at her Riliest). Their road trip from Detroit to Tampa turns into a mordantly funny spiral of blunts, guns, and pimps as the girls bond over the shared spiritual discipline they term 'hoeism,' just one expression of the inimitable authorial voice setting this apart from most high-profile literary adaptations. Keep an eye out for a supporting turn from Succession's Nicholas "Cousin Greg" Braun. CB
70. French Exit
In 2018 American author Patrick DeWitt's 'The Sisters Brothers' was turned into a wonderful western by Jacques Audiard and now his acclaimed 2018 novel about Frances Price and her adult son Malcolm, who move from New York City to Paris with their cat, is next up on the big screen care of Azazel Jacobs. Michelle Pffeifer and Lucas Hedges star as the duo, while Tracy Letts provides the voice of Small Frank, their feline companion, who just so happens to be the reincarnation of Frances' dead husband. HW
71. Cosmogony
Vincent Paronnaud is best known for the two features he made with Marjane Satrapi, Persepolis and Chicken with Plums. He's directed a few shorts and another feature under a pseudonym, but horror-thriller Cosmogony is his first "official" solo effort. It follows a woman who meets a seemingly charming man in a bar, only to realise he's a psychopath with an equally twisted accomplice. She flees into the woods, which are her only hope to evade her would-be killers. HW
72. Dune
For a long time it looked like we were never going to see another film version of Dune, after the rights were purchased in 2008 and the project never materialised. Denis Villeneuve entered talks back in 2016, and some time later, his two-part epic is finally on the horizon – after being delayed from a Christmas 2020 release due to (you guessed it!) covid. Timothée Chalamet plays young Paul Atreides, while Oscar Isaac and Rebecca Ferguson are his parents, Duke Leto and Lady Jessica Atreides, and Zendaya, Jason Momoa and Charlotte Rampling co-star. Taking on Frank Herbert's behemoth sci-fi novel is no easy task, so how will Villenueve stack up to David Lynch's 1984 film and Alejandro Jodorowsky's unrealised vision? HW
ETA: October 2021
73. Where is Anne Frank?
When Ari Folman was approached by the estate of Anne Frank about the prospect of adapting her diary into an animated film, he was initially unsure. But after speaking to his mother, and learning his parents arrived at Auschwitz on the same day as the Frank family, he felt inspired to take the project on. This film, aimed at a younger audience than Folman's past work, will tell the story of Anne from the perspective of her imaginary friend Kitty, to whom her diary was addressed. The 2D characters are paired with stop-motion backdrops created by master puppeteer Andy Gent (best known for his work with Wes Anderson). It sounds brilliant – but be sure to take your tissues. HW
74. The Woman in the Window
If any upcoming film merits the Stefon-voiced 'this movie has everything' treatment, it must surely be this one, sold to Netflix for a song by a stalled Paramount. Amy Adams as an agoraphobic psychologist! A Sapphic one-night stand with her Park Slope neighbour, Julianne Moore! A murder across the street, witnessed Rear Window-style! A possible gaslighting, as Jennifer Jason Leigh shows up introducing herself as Moore's thought-dead character! And is that a highbrow cinematic pedigree? No, it's just a group of talented A-list actors pooling their skills to bring delectably pulpy life to a shameless, twisty airport potboiler! New York's hottest club is "Tracy Letts as the sinister therapist with possible ulterior motives." CB
75. Benedetta
It has been a long old wait for Paul Verhoeven's forthcoming nunsploitation epic Benedetta, but if producer Saïd Ben Saïd is to be believed, it's too good to not enjoy a proper run in cinemas and a glitzy festival premiere. The film stars Virginie Efira, so memorable in her supporting role in Verhoeven's previous, Elle, as a novice nun in a 17th century Italian convent who instigates a relationship with another woman. DJ
76. No Sudden Moves
You didn't think Steven Soderbergh would let something as pesky as a pandemic slow him down, did you? While his Contagion cast were presenting PSAs, Sody was prepping his next feature, and it's back to the heist genre for the Oceans and Logan Lucky director, though this time, it's a period thriller. The year? 1955. The city? Detroit. A group of small-time crooks are hired to steal a document in what looks like an easy job, but things go badly wrong, leaving them trying to put together the puzzle pieces of who hired them, and why. Intriguing enough – but the cast really sells this wholesale: Don Cheadle, Benicio del Toro, David Harbour, Amy Seimetz, Jon Hamm, Ray Liotta, Kieran Culkin, Brendan Fraser, Bill Duke and Julia Fox – plus a cameo from Matt Damon. We'll take tickets for opening night, please. HW
77. Don't Worry Darling
Olivia Wilde has been scaling back her acting gigs and placing a greater focus on her burgeoning career as director, begun in auspicious fashion back in 2019 with the crowd-pleasing Booksmart. Here's hoping she can stave off the sophomore slump with a '50s-set psycho-thriller starring Florence Pugh as a discontented housewife who discovers that her husband (musician Harry Styles) is hiding an unspeakable secret. Is he gay? Is he a murderer? Perhaps a gay murderer? All will be revealed by a stacked cast including Chris Pine, Kiki Layne, Gemma Chan, Nick Kroll, and Kate Berlant. (Wilde herself will also appear on the other side of the camera, in a supporting role.) CB
78. Peggy Jo
A Texan woman by the name of Peggy Jo Tallas made a pretty penny during the '90s by robbing banks in the guise of a man, a persona dubbed "Cowboy Bob" by local law enforcement. Her unlikely life story, already sold as "Bonnie and Clyde, minus the Clyde" in the trade papers, will come to the silver screen with Baby Driver ingenue Lily James now behind the wheel of her own getaway car. Phillip Noyce, most relevantly identified here as the director of Angelina Jolie action vehicle Salt, will direct this odd-but-true story hiding a few more twists up its sleeve. Do yourself a favour and refrain from Googling before watching. CB
79. The Sparks Brothers
The second Edgar Wright film on our list is a documentary, premiering at Sundance 2021 and focussing on the iconic pop-rock duo of Ron and Russell Mael. Responsible for classic high-pitched pop banger 'This Town Ain't Big Enough for Both of Us', the brothers have been working together for some 50 years, and are still going strong. Combining archive footage and contemporary recording, Wright's doc will get to the heart of these art pop legends – and maybe even give a little insight into their work on Leos Carax's forthcoming musical Annette. HW
80. The Unbearable Weight of Massive Talent
Possessed as ever by his flair for the meta, Nicolas Cage portrays himself in a heady action-comedy playing on his alter egos. A cash-strapped Cage accepts a million-dollar offer to appear at the birthday party of a Mexican superfan (Pedro Pascal), where an unexpected assault from mysterious enemies forces the actor to dust off his repertoire of characters to save the day. How this knotty conceit might work is anyone's guess, but the real point is that Cage will be dressed like this, so how bad can the movie be, really? When he gets a role that really challenges him, there's no one more exhilarating to watch than this thespian demigod, and this sounds like the sort of role that'll bring out his best. CB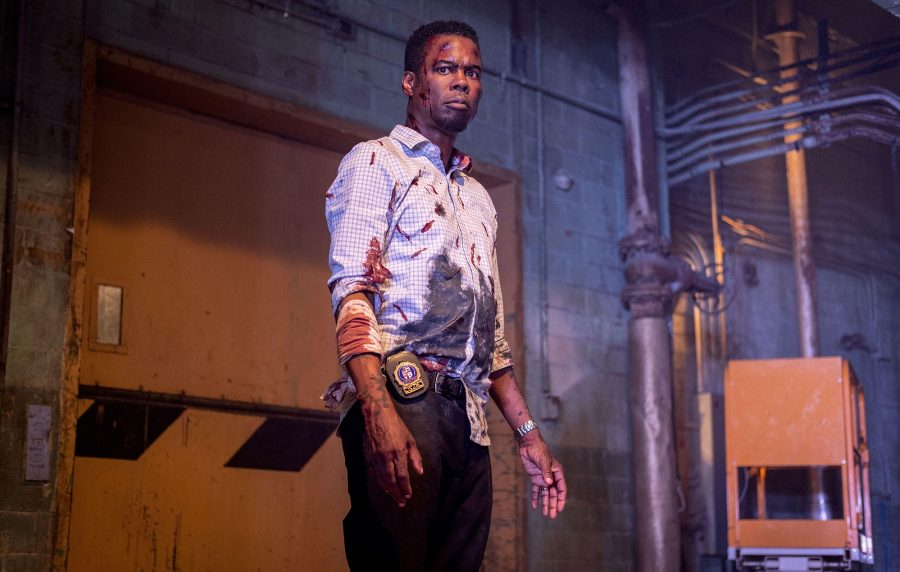 81. Spiral
One of the best plot twists of 2019 was that Chris Rock had been working on a new addition to the Saw franchise. Apparently a long-time fan keen to push his career in a new direction, he took his ideas to Lionsgate and the original franchise creators (James Wan and Leigh Whannell), and they liked what they saw (sorry). Spiral takes place in the Saw universe, but it's neither a prequel or sequel. A teaser trailer introduced us to the cast (Chris Rock, Samuel L Jackson and Max Minghella are headlining) but with a release delayed until next spring, we'll have to wait a little while longer for the return of Jigsaw. HW
ETA: May 2021
82. The Forgiven
Michael McDonagh has directed two excellent films (Calvary and The Guard) and one okay one (War On Everyone) so we're eager to see where his next project falls. Based on Lawrence Osborne's novel of the same name, The Forgiven tells the story of "drama and debauchery among wealthy westerners in Morocco" and McDonagh's version stars Ralph Fiennes, Jessica Chastain, Saïd Taghmaoui and Caleb Landry Jones. Fun fact: Fiennes and Landry Jones worked with Michael's little brother Martin on In Bruges and Three Billboards Outside Ebbing, Missouri. Helps to have a contact, I guess. HW
83. Swan Song
A family man (Mahershala Ali) hasn't long left before his body succumbs to cancer, and so he faces the choice of whether to replace himself with a carbon-copy clone for the sake of his family. It's not the latest episode of Black Mirror, it's the debut feature from Oscar-nominated short filmmaker Benjamin Cleary, already locked down for a release by Apple. Ali's joined by Naomie Harris, Awkwafina, and Glenn Close in a cerebral sci-fi thought experiment, interrogating themes of identity, consciousness, and the ever-present question of what it means to be human. In a normal world, this would probably slay audiences at Sundance, but it could still find an audience going directly to the online masses. CB
84. Madres Paralelas
Pedro Almodóvar has been exceptionally busy in 2020. He shot a short film with Tilda Swinton, and wrote a new script for his long-time muse Penelope Cruz – which he's hoping to shoot in early 2021 for an end-of-year release, per an announcement from his brother. The title, which loosely translates Parallel or Twin Mothers, refers to two women who give birth on the same day – the film will follow them through the first two years of their children's lives. It sounds like it'll make a great accompaniment to his last film, Pain and Glory, and his 1999 dramedy All About My Mother. Still to come: his first English language film, based on Lucia Berlin's A Manual for Cleaning Women. HW
85. The Matrix 4
Much has transpired in the decade-plus since the Wachowski sisters completed what was thought to be their trilogy of Cartesian cyberpunk epics, soon to be built upon with another instalment. But the building blocks remain the same: Keanu Reeves returns as Neo, with Carrie-Anne Moss as Trinity and Jada Pinkett Smith and Niobe, alongside franchise newcomers Yahya Abdul-Mateen II, Priyanka Chopra Jonas, Jessica Henwick, and Neil Patrick Harris. Details of the plot have been kept under lock and key, though the leaked set photos of motorcycle chases through San Franciscso look promising. Who among us can say we won't show up to see Keanu doing the bullet-time thing again, or better yet, its upgraded 2020 equivalent. CB
ETA: December 2021
86. In the Earth
While we were all eating Chinese takeout and watching Frasier reruns, Ben Wheatley completed photography on a quarantine-era thriller shot in the thick of the COVID-19 crisis. In a similarly virus-stricken world, a scientist and park scout go on a perilous mission into a forest for a cure, and descend into madness as the nature around them comes to malevolent life. The cast collects Joel Fry, Ellora Torchia, Hayley Squires, and Reece Shearsmith for what promises to be a return to form for the Wheatley of The Kill List after the high-gloss letdown of his Rebecca remake. The fusion of horror and narrative abstraction has worked for him before, so who's to say it won't again? CB
87. Red Notice
Though he seems like the calibre of star too great to be contained on our streaming laptops, Netflix is getting in the Dwayne Johnson business. The online giant was the only studio willing to front a $125 million-plus budget for this action spectacle putting the former Rock on patrol with Interpol as the greatest thief-hunter on the planet. He's hot on the trail of an internationally-renowned purloiner of art (Gal Gadot, raking in a reported $20 million for her appearance) in league with an expert con man (Ryan Reynolds), setting the scene for a globetrotting showdown filling the James Bond-shaped hole in our collective heart. Director Rawson Marshall Thurber has already led Johnson to blockbuster paydays in Central Intelligence and Skyscraper; this could complete the trifecta. CB
88. Radioscopie
While Claire Denis' already-announced Nicaraguan Revolution picture with Robert Pattinson and Margaret Qualley gets back-burnered due to COVID restrictions, she's keeping busy with a smaller-scaled project in the meantime. Denis will reunite with her past stars Juliette Binoche and Vincent Lindon for a drama set in the world of French radio, to be shot in the historic halls of the Maison de la Radio in Paris. The title refers to a daily culture radio program launched in 1968, surely remembered with fondness by Denis, though it remains unknown whether the film will be set in that period. What we can be sure of, this being a Claire Denis film, is a sharp eye turned toward human behaviour, enacted with grace and honesty by La Binoche. CB
89. Decision to Leave
It's been five years since Park Chan-wook's last feature, The Handmaiden, and though he's been busy in TV with a Florence Pugh-led miniseries, faithful fans still feel overdue. He'll give the people what they want in 2021, when he completes production on a murder mystery with noirish undertones and an erotic charge. A detective heads to the country for a murder investigation, only to fall for the dead guy's widow, who's high up on his list of suspects. (Basic Instinct, anyone?) The Handmaiden was a feast of tasteful perversion and dark intrigue, both of which should be in plentiful supply with this new tale of torn allegiances and sinister scheming. CB
90. Cry Macho
So what if he's 90 years old and a pandemic of specific threat to the elderly continues to rage around the globe? If you think that's going to stop Clint Eastwood from venturing into the Mexican desert to get another movie on the books, you are most sorely mistaken. The unstoppable nonagenarian will direct and star in this '70s-set Western as a former cowboy tasked with retrieving his employer's son from the kid's alcoholic mother south of the border, and then bringing the youngster back to Texas. As is the way with oaters like this, the grizzled older fellow and his pint-sized charge will find a common humanity and most likely learn something about What It Means to Be a Man from one another. For Eastwood loyalists, it'll be another essential chapter in his career's never-ending story. CB
91. Soggy Bottom
Paul Thomas Anderson likes to keep a tight lid on his movies. We know that the new one centres on a high schooler attaining fame as a child actor in 1970s Los Angeles, that the character will be played by the late Phillip Seymour Hoffman's son Cooper, and that he'll be joined in the cast by Benny Safdie and Alana Haim, at the very least. We know that Bradley Cooper is in the mix as well, and that he's rocking a truly heinous feathered hairdo, which may or may not be in reference to movie producer Jon Peters. Beyond that is anyone's guess, though the precocious kid lead recalls Magnolia and the '70s SoCal setting is pure Boogie Nights. A kickin' soundtrack is all but assured. CB
92. Nomadland
Chloé Zhao has been pretty busy since The Rider wowed audiences back in 2017. She's directed a big-budget superhero flick for Marvel (The Eternals, now due out 2021) and has a film in development with Amazon, but we're most interested in Nomadland, based on a non-fiction book by Jessica Bruder. Starring Frances McDormand and David Strathairn, the film focuses on the phenomenon of older Americans who travel the US in search of employment – many affected by the recession of 2007-2009. The film was a smash hit at Venice, Toronto and New York Film Festivals, and McDormand could be on track for her third Academy Award. HW
ETA: February 2021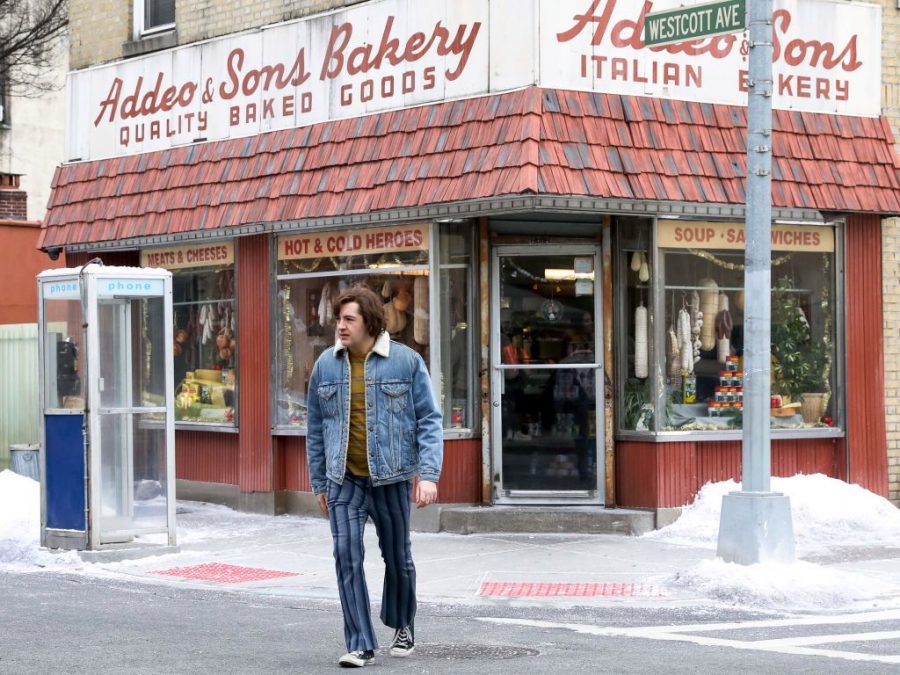 93. The Many Saints of Newark
The Sopranos is something like the Citizen Kane of TV, a medium-defining work generally agreed upon as a good place to start any greatest-of-all-time conversation. This film acts as a prequel to the gangster series by David Chase, who returns to pen the screenplay with his regular writing partner Lawrence Konner. A strapping young Tony Soprano (portrayed by Michael Gandolfini, son of the late James) gets caught up in the shifting currents of American counterculture, as Newark becomes a battleground between the Italian-American and Black communities during the '60s and '70s. Alessandro Nivola, Jon Bernthal, Corey Stoll, Leslie Odom Jr, John Magaro, Vera Farmiga and Billy Magnussen fill out the dramatis personae responsible for giving Tony all those paralysing neuroses he'd spend his adult life working out. CB
ETA: March 2021
94. Red Rocket
Folks have been wondering for some time how Sean Baker would follow up his 2017 breakout hit The Florida Project; for a hot minute it looked like he was making a documentary about OnlyFans with Bella Thorne, before Baker himself shut the rumours down. In a November interview with Variety he confirmed he was actually shooting his third feature film in Texas. Details are pretty thin on the ground – all we know so far is that it's a dark comedy, and stars Simon Rex, whose other credits include, uh, Scary Movie 5 and Jack and Jill. No word on if he's shooting on an iPhone this time. HW
95. Malcolm & Marie
Sam Levinson, the Gen-Z ambassador behind Assassination Nation and TV's Euphoria, killed some time during the quarantine by shooting this romance starring Zendaya and John David Washington. He's a filmmaker on the night of his new movie's world premiere; she's his girlfriend. The film plays out over one long night, as they get home from the opening and plumb the fault lines of their relationship while awaiting critical and commercial feedback from the public. Shot on 35mm monochrome for an added warmth, it will be in keeping with Levinson's default tone of intense intimacy, as characters shake out the contents of their hearts through tears of sadness and rage. Despite no one having seen a frame, it's already being talked about as an Oscar competitor, though that may say more about awards prognostication than the film itself. CB
ETA: February 2021
96. Les Olympiades
Jacques Audiard was caught shooting outside Paris back in the fall, in the thick of production on his upcoming adaptation of a short story collection from cartoonist Adrian Tomine. Working from a script drawn up by Celine Sciamma and Léa Mysius, the non-anthology project will take a more novel (and novelistic) tack in translating the text to the screen, focusing on a single story that will reportedly deal with adolescence and feature female protagonists. That's all we've got at present, and with a director as chameleonic in terms of tones and genres as Audiard, it's a guessing game to surmise anything else. A perennial friend of the festival at Cannes, a Croisette debut next year seems imminent. CB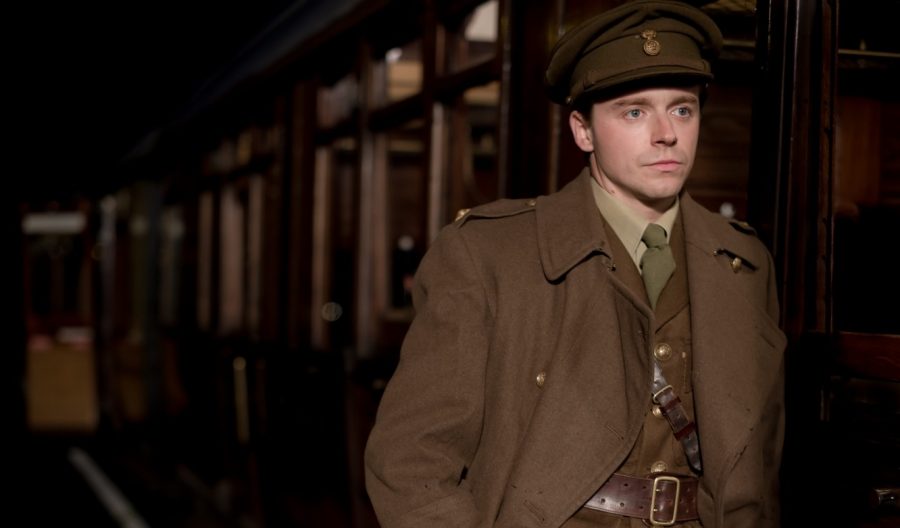 97. Benediction
A veteran of World War One and stalwart of British schoolchildren's English lessons, Siegfried Sassoon is regarded as one of the most famous war poets, documenting his experiences of fighting on the western front through verse. He receives the biopic treatment courtesy of another British artist – Terence Davies, who has good form for the genre, with his Emily Dickinson biopic A Quiet Passion receiving deserved praise. Jack Lowden and Peter Capaldi will portray Sassoon at different points in his life, while the strong supporting cast includes Geraldine James, Gemma Jones, Anton Lesser and Jeremy Irvine. HW
98. The Brutalist
Having studied under enough of the great European auteurs, Brady Corbet figured he'd rather be one himself, an ambition that manifests more clearly in his next film than ever before. He gathers an international cast (Mark Rylance! Marion Cotillard! Isaach de Bankolé! Vanessa Kirby! Sebastian Stan! Joel Edgerton!) for the epoch-spanning chronicle of a Hungarian architect who flees the war with his family and comes to the United States to rebuild his life and the nation along with it. The personal and the global intertwine in a grandly ambitious narrative that sets one love affair against a backdrop of societal overhaul, a fitting follow-up to the "21st century portrait" that Corbet's last film Vox Lux billed itself as. CB
99. Our Way
This new one from Italian filmmaker Nanni Moretti appears to continue his shift from the whimsical, lightly humorous doodles of the '90s (Aprile, Dear Diary) to more socially-aware and serious drama, as seen in previous feature Mia Madre. Our Way is based on an Israeli novel called Three Floors Up by author Eshkol Nevo and it is the first time Moretti has made a film based on someone else's work. The story takes in the comings and goings of various families living across three floors in a Roman apartment block. DJ
100. Apollo 10½: A Space Age Adventure
After tinkering with the technique on 2001's A Scanner Darkly and 2006's Waking Life, Richard Linklater employs the live-action/animation hybridisation known as "rotoscoping" once again, this time for a more playful purpose. This odd experiment whisks us back to the summer of '69, when kids across America were captivated by NASA's literally groundbreaking moon landing. Linklater's film visualises juvenile fantasies of this momentous event, lifting scientific imagination into a more vividly dreamlike realm with the help of Glen Powell, Jack Black, and Zachary Levi. Knowing Linklater's penchant for conspiracy theorizing, we can safely presume that the whole "the moon landing was shot on a soundstage in Queens" hoax will get its moment in court here. CB
The post 100 films to look forward to in 2021 – part 2 appeared first on Little White Lies.
Subscribe for more interesting stories via Email