Pandemic be damned, the 2021 Cannes Film Festival will move forward with in-person screenings this July after taking a hiatus last year. To prove that they mean business, this week has seen festival head Thierrym Frémaux confirm three high-profile selections for the main Competition section.
Wes Anderson's triptych The French Dispatch, Leos Carax's musical fantasy Annette, and Paul Verhoeven's erotic nun drama Benedetta will all grace the banks of the Croisette this summer, which means that speculation season is officially upon us. The full line-up will be announced at the end of May, so until then, we're free to float our hopes and best guesses for what else will welcome Cannes back to the world. Read on for fifteen such likely possibilities:
(One note: due to the continuing enmity between Netflix and Cannes over the French theatrical exclusivity window, some noteworthy upcoming titles can be safely ruled out, such as Andrew Dominik's Marilyn Monroe biopic Blonde, Adam McKay's environmentalist satire Don't Look Up, Paolo Sorrentino's quasi-autobiographical The Hand of God, and Jane Campion's family drama The Power of the Dog.)
1. Bergman Island
Mia Hansen-Løve's complex, personal drama of creative stasis in a stalled relationship has been sitting around for more than a year, waiting for the right time to flatten a festival crowd. That time seems to have come at last, with the hotly anticipated character piece starring Christoph Waltz, Vicky Krieps, and Tim Roth all but guaranteed for Competition in a few months. Waltz and Krieps play distanced lovers searching for inspiration on the Swedish island of Faro, one-time home of Ingmar Bergman, making this an ideal fit for the cinephiles flooding the south of France each year.
2. Fire
Claire Denis was said to be working on a radio station-set project with Juliette Binoche and Vincent Lindon titled Radioscopie, but reports now indicate that her next film will instead be Fire, also starring those two actors, along with Mati Diop. Whether this is merely a rebranding or another script entirely will be clarified with time, but the gist of her latest is a love triangle between a woman, her longtime lover, and his best friend (who also happens to be her ex from forever ago). Word is that it's ready to run, and Denis' return to the festival is long overdue after her sci-fi epic High Life was passed over.
3. On a Half Clear Morning
Cannes favorite Bruno Dumont joins forces with Cannes favorite Léa Seydoux for a film that was originally titled 'France' – no way this doesn't end up at the festival. She plays a celebrity journalist who finds her view of the world overturned by a car accident that miraculously spares her life, but throws her into a crisis of integrity. After the period whimsy of Slack Bay and his Joan of Arc duology, this sounds like a return to the timely and topical register of his war picture Flanders.
4. Where is Anne Frank?
Mixed-media master Ari Folman hasn't had a new film since 2013's live-action/animation hybrid The Congress, but that one debuted in the Director's Fortnight way back when, so who's to say his much-delayed follow-up won't do the same? He tackles no modest undertaking in adapting the diary of Anne Frank, using a combination of 2D character animation against physical stop-motion backdrops to enliven the classroom reading staple. For Folman, it's a personal project as well, the director having learned that his parents entered Auschwitz the same day as the Frank family.
5. Come, I Will Take You There
Alain Guiraudie has cultivated a positive relationship with Cannes over the years, growing from a short film stalwart to an Un Certain Regard breakout in 2013 for his cruising thriller Stranger by the Lake to a Competition contender in 2016 with the confounding, wondrous Staying Vertical. He's likely to cement his place in the main slate with this drama about a young man developing feelings for a more mature sex worker amidst a terrorist attack in Clermont-Ferrand. For a director so steeped in the unpredictable, all we can be sure of is that we'll end up thinking of eroticism in a new way by the time he's done with us.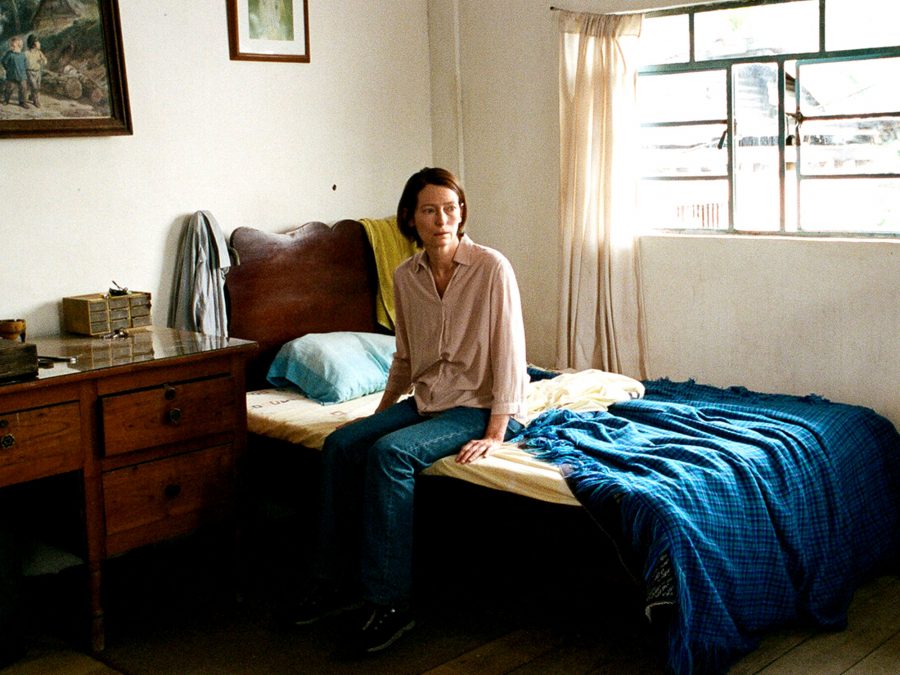 6. Memoria
Apichatpong Weerasethakul makes his first foray into the English language with this transposition of his usual thematic concerns and techniques into a new setting. A game Tilda Swinton carries the meditative work of slow cinema as a stoic woman nagged by a booming noise of uncertain origin, ultimately venturing into the jungles of South America as she investigates what the sound could be. Those taken with the Thai master's static long takes and gentle plumbing of the fissure between natural tradition and manmade modernity will not be disappointed. (The introduction of a bona fide movie star to his cast all but assures a return to Competition, too.)
7. Deception
Arnaud Desplechin wrapped shooting on his Philip Roth adaptation back in December, giving him plenty of time to make the submissions deadline for the festival he opened as recently as 2017. Emmanuelle Devos, Denis Podalydès and the busy Léa Seydoux lead this mixture of carnal neuroses (a Roth stand-in converses with several women from his past) and sociological diagnosis (it's said to take place after the fall of the Berlin Wall and before the fall of the Twin Towers), a Roth cocktail if ever there was one. The author makes a harmonious pair for the director who once titled a film My Sex Life… Or How I Got Into an Argument, a pure distillation of Roth's creative ethic.
8. The Tragedy of Macbeth
For the first time in a long time, the Coen brothers have split up, with Joel claiming sole directorial credit on his reworking of the Shakespearean classic. Denzel Washington offers a fresh take on the unfortunate Scot, with Coen's wife Frances McDormand stepping in as the manipulative schemer he calls his spouse, a pair of acting heavyweights worthy of the Bard's verse. Though the Coens took their recent The Ballad of Buster Scruggs to Venice, a grand return to Cannes could be in order.
9. Last Night in Soho
Edgar Wright's genre-bending question mark was rumored to be a shoo-in for Cannes last year at the festival that wasn't, so it stands to reason that he might stop by the Palais before the wide release in October. Thomasin Mackenzie is a modern-day girl besotted with retro mod fashion, initially delighted when she's mysteriously transported back to the swinging '60s and acquainted with a singer she idolizes (Anya Taylor-Joy). But all is not what it seems, as can be inferred by the warning label of "psychological horror."
10. The Northman
Anya Taylor-Joy fans could be facing a banner year, as the recent A-list entrant packs her résumé with another off-beat genre project pairing her with a well-regarded director. She reunites with The Witch's Robert Eggers for a revenge epic set in 10th-century Iceland, in which a prince (Alexander Skarsgård) embarks upon a journey to get retribution for his father's death. The stacked cast collects Nicole Kidman, Willem Dafoe, Claes Bang, Ethan Hawke, and Björk – perhaps that'll be enough star power to level him up from the Director's Fortnight to Competition.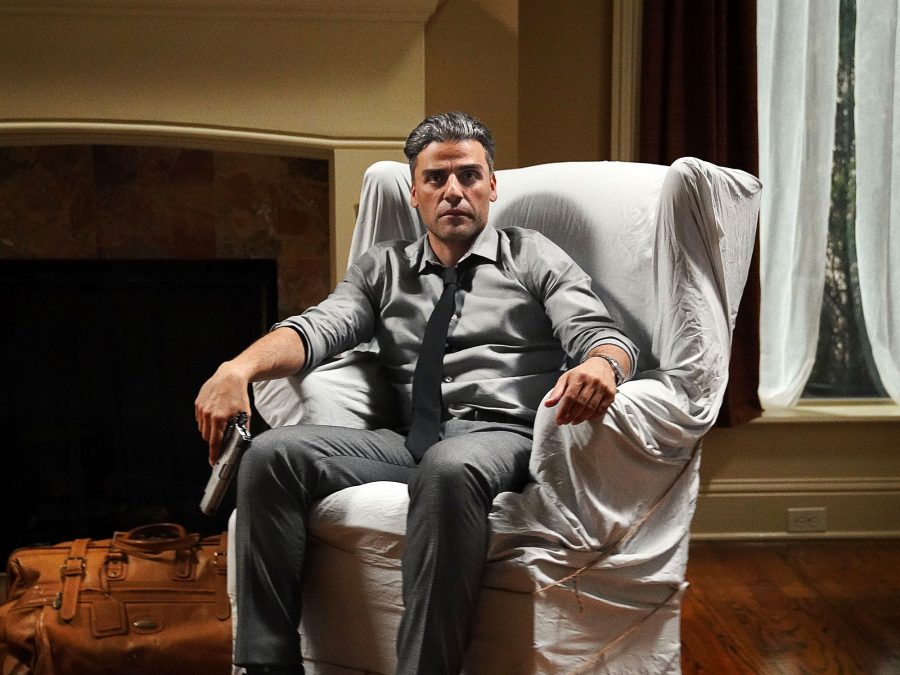 11. The Card Counter
Paul Schrader has been an unpredictable quantity as of late, and that's not just in reference his absolutely buckwild Facebook posts. His 2014 film The Dying of the Light was agreed upon as a misfire, but he followed it up with a Directors' Fortnight selection (Dog Eat Dog) and one of the decade's most glowingly reviewed films (First Reformed). His new gambling drama, led by Oscar Isaac, Tye Sheridan, Tiffany Haddish, and Willem Dafoe, could continue his hot streak as easily as end it.
12. Titane
Julia Ducournau's feature debut Raw made her the toast of the International Critics' Week sidebar in 2016, landing the rising director the coveted FIPRESCI Prize. She could be ready for the big time with her sophomore effort, a supernatural drama still shrouded in secrecy. While nothing may be known about the film's plot, it is known that principal photography commenced back in September, which should be ample lead time for a July bow.
13. Triangle of Sadness
Palme d'Or winner Ruben Östlund has the open invitation afforded to all recipients of the top prize, so it's just a question of whether his star-studded class comedy will be ready in time. Production finished up back in November, so odds are looking good for the satire that sees a luxury cruise for the super-rich go belly up, sending the pampered patrons and the capable crew onto a deserted island for a Swept Away-style reversal of order. The phrase "Woody Harrelson as the hardcore Marxist ship captain" should be enough to fill the Grand Lumiere.
14. Benediction
Not to be confused with Benedetta, Terence Davies' latest period piece takes us through the life of wartime poet Siegfried Sassoon, a soldier on the western front of WWI who translated his traumas into stanzas. A novel approach to the biopic form sees Peter Capaldi and Jack Lowden portraying Sassoon at different phases of his life, the first sign that Davies has conquered the pitfall-strewn genre. Geraldine James, Gemma Jones, Anton Lesser, and Jeremy Irvine also appear in what's sure to be a handsomely mounted historical piece, though Davies hasn't historically taken his work to Cannes, so who knows.
15. Les Olympiades
Jacques Audiard also gets the Cannes lifetime pass for his Palme-winning Dheepan, so it's likely that we'll soon get a look at whatever he was spotted shooting around Paris back in the fall. The script (co-written by one Celine Sciamma) adapts a collection of short stories from cartoonist Adrian Tomine, though the film will expand a single narrative involving adolescence and female protagonists to feature length. That's all we know at present, but the full programming announcement could very well change that.
The post 15 films we'd like to see at the 2021 Cannes Film Festival appeared first on Little White Lies.
Subscribe for more interesting stories via Email