All cinephiles have to start somewhere – but where to begin? There are so many 'greatest films' lists out there that websites like They Shoot Pictures, Don't They? have had to rank the lists themselves. Go into any bookshop and you'll find '1001 Movies to See Before You Die' alongside dozens of handbooks for building your own watchlist. Even streaming services have sections of 'Classics' to help you out.
But it hasn't always been easy. In the early days of what historian Tom Gunning calls the 'Cinema of Attractions', filmmakers like Thomas Edison and the Lumière brothers churned out hundreds of films which they toured as circus acts. It wasn't until DW Griffith's 1915 film The Birth of a Nation was screened at the White House for President Woodrow Wilson that cinema came to be seen as art.
The unprecedented status and popularity of The Birth of a Nation meant that the cinematic canon – the standard by which films are judged – was born of a white supremacist film celebrating the first incarnation of Ku Klux Klan during the American Civil War. Its glorification was so powerful that a second Klan formed after its release, inspiring racist violence into the 1920s.
A century on, the precedent of taste Griffith established hasn't been shaken off. Hollywood studios have always catered to the assumed interests of Western audiences, leading to the dominance of cis white heterosexual narratives in film which continues today.
Of course, this bias was embedded in Western art and literature long before the birth of film. However, canonical cinema started from conservatism rather than moving with changes in other art forms. There's little to be seen of the Harlem Renaissance, a proliferation of African-American voices in 1920s American literature including Zora Neale Hurston and Langston Hughes, in cinema until Isaac Julien directed Looking for Langston in 1989.
Impressionism and Expressionism may have influenced French and German films, but it was absent in America until FW Murnau moved to Hollywood and directed Sunrise: A Song of Two Humans in 1927. It's little wonder that when Orson Welles made Citizen Kane in 1941, with its non-linear narrative and experimental cinematography, it was dismissed as incomprehensible avant-gardism by American critics. Western tastes were bland.
In 1955, Hollywood studios began to sell film rights to television. Suddenly films screened in cinemas decades before could be watched at home. New access developed the canon, continuing to do so through home media from VHS and Betamax to DVD, Blu-ray and now Netflix. It comes down to what's on the telly – the more people tune in, the more it's repeated.
When the American Film Institute compiled their list of the 100 Greatest American Movies of All Time in 1998, the criteria stipulated that every film had to have been shown regularly on TV. The films listed include nostalgic paeans to colonialism, gaslighting musicals, transmisogynistic slashers, and more films made by sexual predators than by women or people of colour.
When many of us start watching films seriously, we make our way through lists like the AFI and Sight & Sound polls. Sometimes we convince ourselves films are masterpieces because the canon says they are. But read the 1975 essay 'Visual Pleasure and Narrative Cinema' by Laura Mulvey or bell hooks' 1992 essay 'The Oppositional Gaze' and you'll realise that feeling poorly represented by a film is a valid criterion to dislike it. Trouble is, because the canon was mostly curated by straight white cis men, the criterion for success is their representation and no one else's.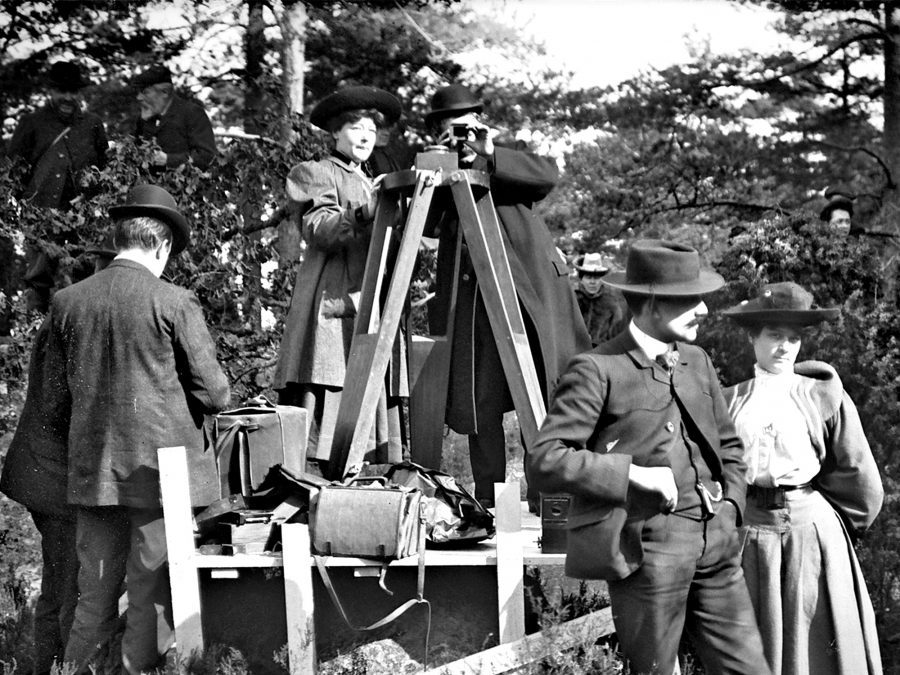 Other voices have been sidelined or silenced from the beginning. In 1986, the autobiography of pioneering director Alice Guy-Blaché was published. She wrote it in the 1940s but, since few people knew who she was, she couldn't find a publisher. The book questions Guy-Blaché's omission from the annals of cinema, despite having directed the first narrative film, 1896's The Cabbage-Patch Fairy, 19 years before The Birth of a Nation.
There are hundreds of examples of women, POC and LGBT+ filmmakers and narratives being exorcised from the canon – some are included in the canon timeline I compiled for the recent Mank issue of LWLies. Attempts have been made to reverse the established canon, such as HBO Max removing Gone with the Wind from its library. Yet change doesn't come through censorship. What we need is an alternative – not a singular canon, but many.
In September 2020 I invited people on Twitter who identified as anything other than any one of white, cis, heterosexual, or male to list their top 10 films. Over 300 people from across the globe responded within 24 hours, including a large number of critics and filmmakers. The most frequent choice was Barry Jenkins' Moonlight (50 votes), closely followed by Bong Joon-ho's Parasite (34 votes) and Céline Sciamma's Portrait of a Lady on Fire (32 votes).
For women, POC and LGBT+ audiences, it's only been relatively recently that critically-praised, award-winning cinema has represented them on screen. Where older films feature, they often use queer aesthetics or subtexts and complex female characters, especially the films of Wong Kar-wai, including In the Mood for Love (21 votes) and David Lynch, topped by Mulholland Drive (21 votes).
It's also notable that more accessible films, such as newer releases and films available to stream, rank highly. For many, Studio Ghibli is a gateway into international cinema (Spirited Away came fourth with 25 votes) as their films are regularly screened on Film4 in the UK and are now available on Netflix. By contrast, many films directed by women only featured on lists by critics and filmmakers, such as Agnès Varda's Cléo from 5 to 7 and Chantal Akerman's Jeanne Dielman (13 votes each), possibly because they are only available from specialist distributors like the Criterion Collection, many of which aren't available in the UK.
It's a small sample, but it offers a glimpse at what an alternative film canon might look like. Rather than a catch-all 'Greatest Films of All Time', the subjectivity of taste and personal investment should be considered when carving out a path for new cinephiles to navigate the vast labyrinth of cinema. While there are increasing numbers of films being made that represent minority narratives, there are very few positive on-screen portrayals of trans* lives and non-binary identities. By celebrating diversity in cinema, and employing a range of critical voices, it might be possible to develop a cinematic canon that includes everyone.
The post It's time to rethink the established film canon appeared first on Little White Lies.
Subscribe for more interesting stories via Email