"Ladies and gentlemen, by way of introduction, this is a film about trickery and fraud, about lies." So said Orson Welles in the opening of his revolutionary 1973 film F For Fake. A fair number of David Fincher's films are, come to think of it, similarly elaborate games of cat and mouse, some which span genres and decades.
He has made a habit of delightfully wrongfooting viewers for much of his career, and in taking on the contentious history of a film frequently cited as The Greatest of All Time, he shows no signs of stopping. Mank, his alternative history of Citizen Kane, might as well begin with a direct quote from Kurt Vonnegut: "All of this happened, more or less."
The year is 1940; the destination, a charming ranch in Victorville, California, where jobbing screenwriter and chronic alcoholic Herman J Mankiewicz (Gary Oldman) has been sent to dry out and recover from a broken leg. He's also under contract to complete a script for a young filmmaker named Orson Welles (Tom Burke) who occasionally calls to check in.
But aside from a few visitors and the company of his British typist Rita Alexander (Lily Collins) and German housekeeper Fraulein Freda (Monika Grossman), poor old Mank is left to his writing and his thoughts, which play out in flashbacks, leading viewers on a steady journey through the self-destructive formative years of Citizen Kane's oft-forgotten second-in-command.
The tottering, tussled figure Mankiewicz cuts on the MGM lot speaks to the glory days of the studio system – writers gamble away their paycheques on a coin toss while a topless typist sits at a desk. It's a boy's club, sure, but when he leaves Culver City for an engagement at the lavish Hearst Castle (known as San Simeon) he becomes acquainted with the quick-witted starlet Marion Davies (Amanda Seyfried) who remembers him from a past run-in and is more than capable of holding her own against Mank's candour.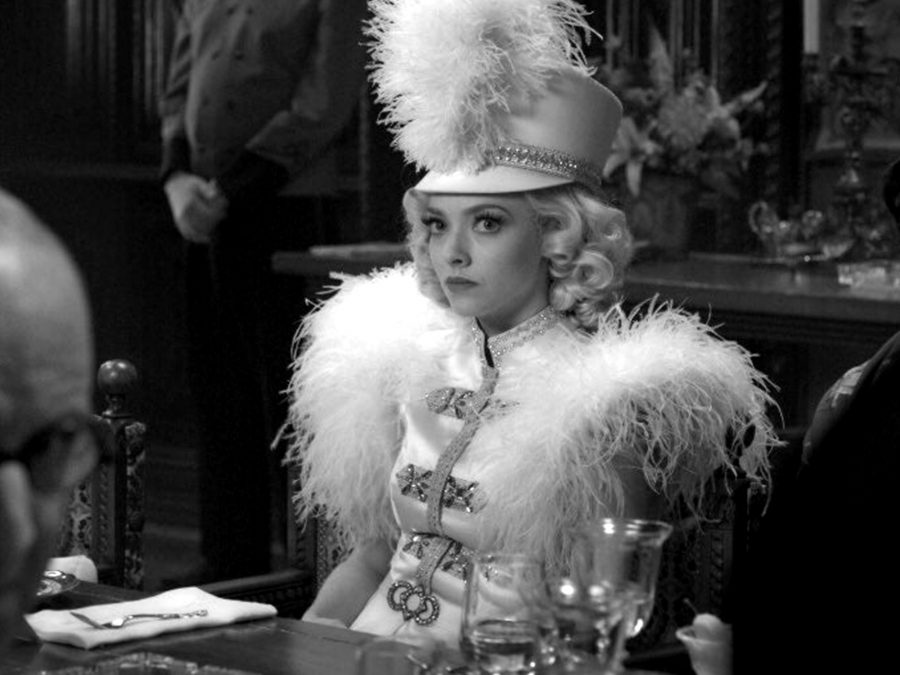 Soon enough he enters into the favour of publishing magnate William Randolph Hearst (Charles Dance) – who seems fond of Mank's unique sensibilities – and becomes privy to the comings and goings of the Hollywood elite. Specifically, Mank starts to comprehend the nest of vipers in which he's built his home, and becomes disillusioned with an underbelly of greed and corruption he finds increasingly hard to reconcile with his personal beliefs.
This was a man, after all, whose films were banned from being shown in Nazi Germany by Joseph Goebbels unless the title cards bearing Mankiewicz's name were removed. The son of German Jewish immigrants, he had achieved quite the reputation as a drama critic for The New York Times and The New Yorker, dubbed "the funniest man in New York" by fellow critic Alexander Woollcott.
After making the move to Hollywood as a screenwriter he became equally well-regarded for his wit and command of dialogue. One of his most significant contributions to cinema was the Kansas sequence of The Wizard of Oz, complete with the suggestion that it should be shot in black-and-white. (As was not unusual at the time, Mank's work on Oz went uncredited.)
There's no whataboutery here; Mank is quite explicit in its depiction of Herman J Mankiewicz as the sole author of the screenplay that would become Citizen Kane, and Orson Welles as an occasional Tinseltown blowhard rather than a close friend. But with its gauzy black-and-white cinematography and crackly audio it evokes a sense of memory or daydream rather than reality.
The flashbacks, that comprise the majority of the film, are the fragments of a troubled alcoholic disillusioned with his career and contemporaries, reflecting on a decade of debauchery. This is the account of events Mank himself might have given, had he ever been asked. But history is written by the victors, and even an affectionate – if not flattering – reconsideration like Mank can't change that.
"The shadow of Orson Welles still looms over the film industry like a Colossus; a gilded symbol of a bygone era."
Biopics of modern Hollywood tend to skew toward tired Oscar-bait hagiography – a term which has come to represent the glossy, classically-scored, unchallenging works which seem to all have been cut from the same piece of cinematic cloth. Oldman himself starred in one three years ago, Joe Wright's Darkest Hour.
But David Fincher is David Fincher, and his take on the genre proves it is possible to present a historical narrative without starry-eyed reverence. His reputation as a perfectionist precedes him but it pays dividends in a film like this; meticulously designed to look and sound like a contemporary of Citizen Kane rather than a film merely about Kane, it's Netflix's richest production to date, complete with a bewitching Trent Reznor and Atticus Ross score that wouldn't feel out of place in a 1940s screwball comedy.
Just as the script of Citizen Kane is central to the film's plot, so too is the script of Mank central to its success. Written by Fincher's father Jack in the 1990s, it was intended to be filmed after The Game, but no studio would finance the project due to the insistence it be filmed in black-and-white. Perhaps the success of Roma convinced Netflix to finance Fincher; either way, entrusting him to make the film on his terms has undoubtedly paid off. There's a timeless quality to Fincher Sr's words which have the same acerbic lilt as their subject's, but crucially go to lengths to show this story has no real winners or losers. Hollywood makes a monkey out of us all.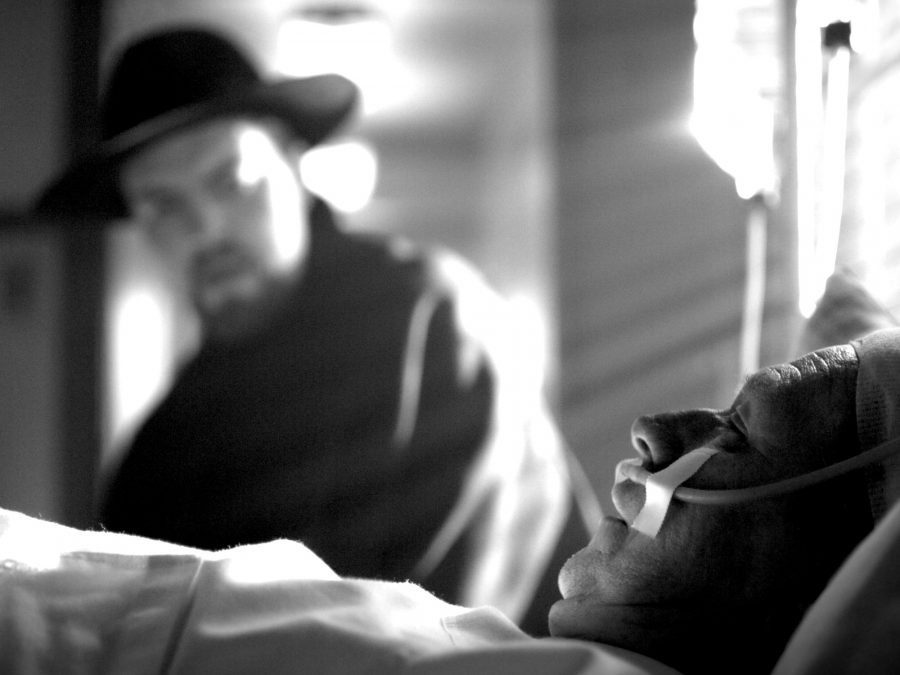 The shadow of Orson Welles still looms over the film industry like a Colossus; a gilded symbol of a bygone era. "I drag my myth around with me," Welles said, in an 1967 interview with Playboy magazine, and now others drag it around for him instead. In 2018 he was still making headlines, as Netflix released The Other Side of the Wind to critical acclaim. Mankiewicz, meanwhile, after winning an Oscar alongside Welles in 1942, never wrote another original screenplay, and died from complications relating to his alcoholism in 1953. This tribute to his genius and tragedy seems fitting.
Fincher – despite certain cinephiles remaining sceptical of his auteur status – has always rejected the idea that the director is an omnipotent figure (something Welles himself seemed to buy into, at least a little, evidenced in that same late-stage interview with Playboy) and Mank demonstrates how no man is truly an island. It's a scathing and surprisingly prescient attack on the whole rotten business of movie-making, but it's also a deeply sad film – one that recognises the real people behind the title cards and what is sacrificed in the relentless pursuit of fame and glory.
---
ANTICIPATION.

It's been six long years since Gone Girl. Anticipation is at fever pitch.
5
ENJOYMENT.

Whatever you were expecting… it's not that.
4
IN RETROSPECT.


A complex, cynical delight, to be pored over again and again.
5
---
Directed by



David Fincher

Starring



Gary Oldman,

Amanda Seyfried,

Tuppence Middleton

The post Mank appeared first on Little White Lies.
Subscribe for more interesting stories via Email