Among the detective dramas and high-stakes thrillers due to arrive on British television in the next year or so, there are a clutch of sci-fi, supernatural and horror shows also coming our way. They include Sky One's Intergalactic – the story of a wrongly imprisoned galactic pilot who breaks out of space jail with a gang of other high-security female prisoners – and Netflix's fantasy novel adaptations Half Bad, Cuckoo Song, Lockwood & Co.,and The Seven Deaths of Evelyn Hardcastle – respectively, tales of witches, supernatural pacts, ghost-hunters, and a woman who jumps between bodies in her quest to solve a murder mystery. Coming to terrestrial TV, there's Life After Life and The Three, stories about living multiple versions of the same life, and the miraculous child survivors of a mysterious plane crash.
On top of that, there's plenty of true crime, a new Sally Rooney adaptation for fans of Normal People, and the latest from TV genius Russell T Davies. Find out what's coming from the UK in 2021 and beyond below.
We'll keep this list updated with new commissions and as casting details and release dates are confirmed.
Around the World in 80 Days (tbc)
Filming began in South Africa on this new eight-part adaptation of Jules Verne's classic novel in February 2020, and was halted in March by Covid-19 with an episode and a half in the can, before resuming in early July. The European-funded series stars David Tennant as Verne's famous explorer Phileas Fogg. To satisfy a foolhardy wager, Fogg and his valet set off on a globe-circling journey, this time in the company of journalist Abigail Fix, played by The Crown's Leonie Benesch. It's been adapted by a team led by Life On Mars' Ashley Pharoah.
Anne (tbc)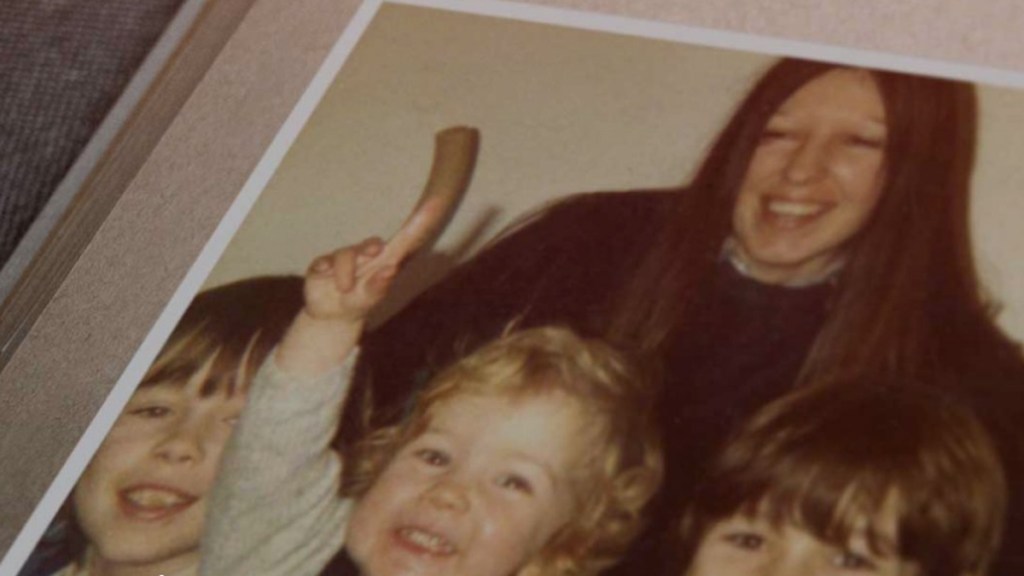 World Productions, the makers of some of the best British drama around (Line Of Duty, Save Me, Jed Mercurio's drama Bodyguard) are behind this four-part drama for ITV. Written by novelist Kevin Sampson, who was present at Hillsborough Stadium on the tragic day that ninety-six football fans died, it tells the real-life story of Anne Williams' decades-long fight for justice for her teenage son and all the victims of the 1989 disaster. Maxine Peake stars in the lead role and Bruce Goodison directs.
Before We Die (tbc)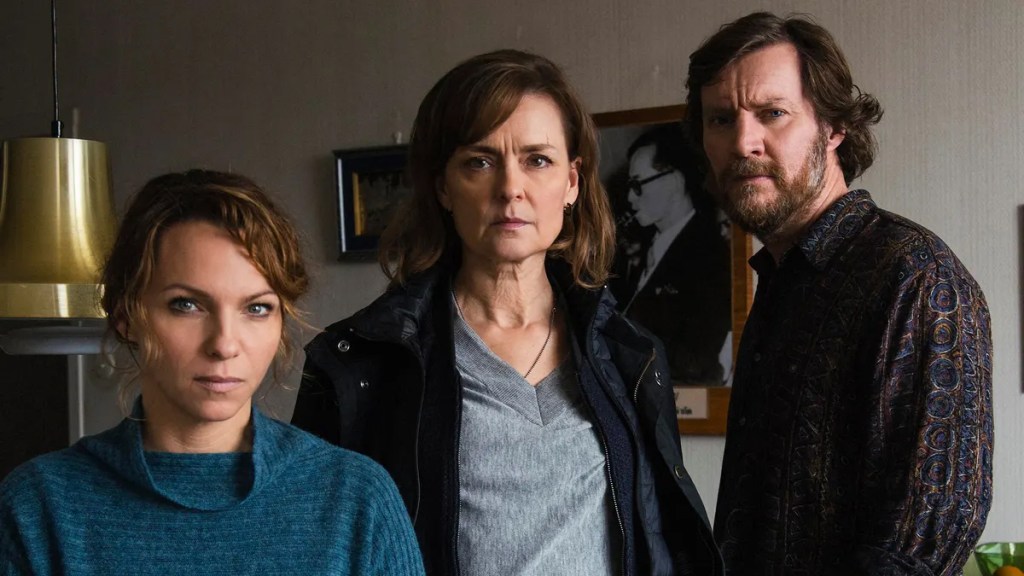 Adapted from the Swedish crime thriller of the same name (pictured above), Before We Die is the six-part story of a detective who discovers that her son is acting as an undercover informant in a brutal murder investigation. This English-language version is set in Bristol and stars Lesley Sharp, Vincent Regan and Patrick Gibson. It was due to film in Bristol and Belgium in winter 2020 and will be coming to Channel 4.
Behind Her Eyes (tbc)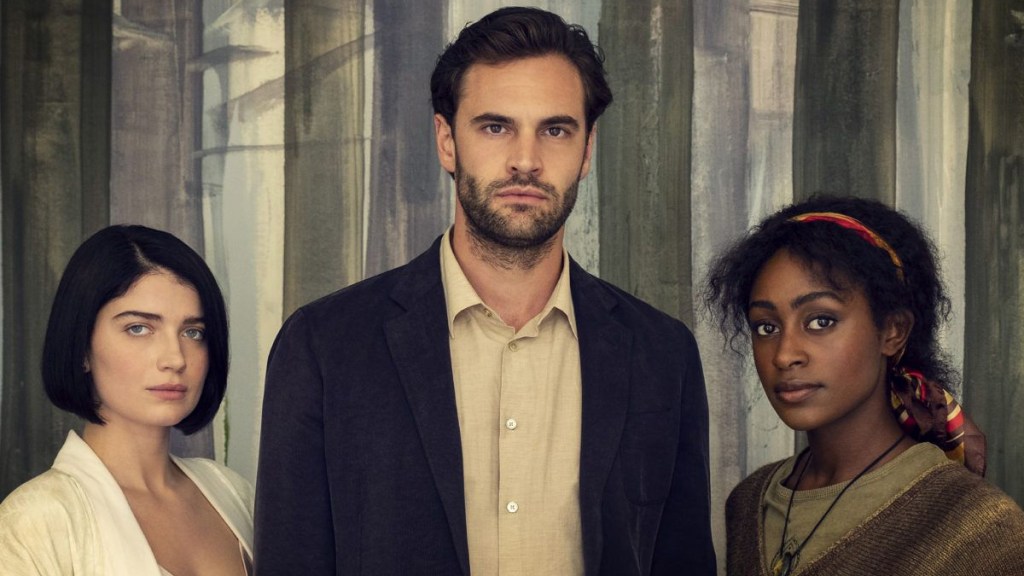 Filming took place on this six-part Netflix psychological thriller back in 2019, so there shouldn't be too long to wait for it now. Adapted by Hannibal and The Punisher's Steve Lightfoot from Sarah Pinborough's 2017 novel, it's the story of a woman who becomes involved in an unconventional love triangle that develops into a dark, twist-filled web of secrets. Tom Bateman (Vanity Fair, Beecham House) and The Luminaries' Eve Hewson star.
Best Interests (tbc)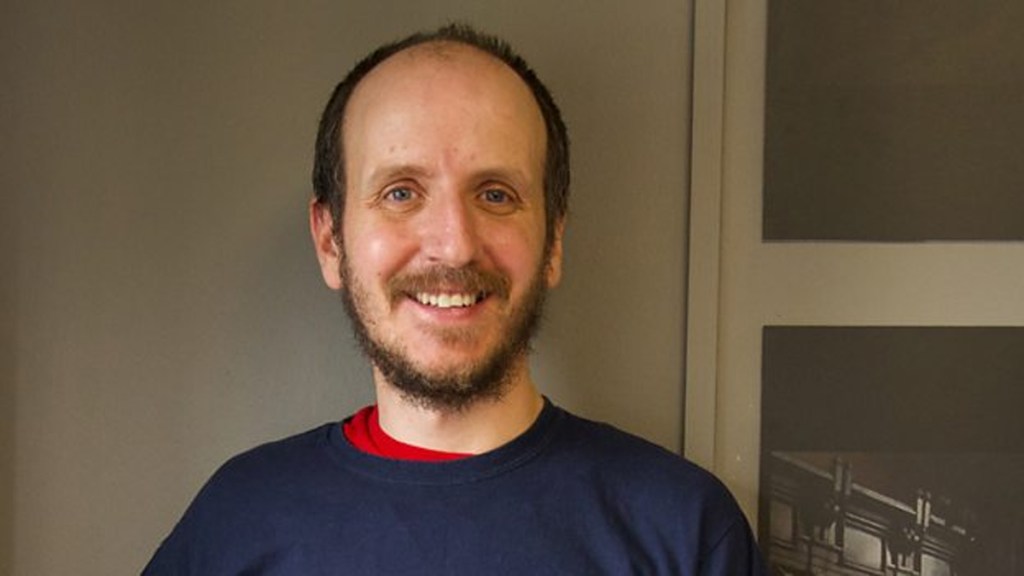 Jack Thorne (pictured), the busiest screenwriter in the UK is returning to BBC One fresh from His Dark Materials series two with a new original four-part drama partly inspired by the real-life Charlie Gard case. It's about a young child with a life-threatening condition whose medical team judge it in her best interests that she be allowed to die, a decision her family can't support and fight every step of the way. The commission was announced in July 2019 and filming was due to begin in 2020.
Bloodlands (tbc)
Filming got underway in February on new BBC One crime drama Bloodlands, which stars The Missing and Cold Feet's James Nesbitt and takes place in Northern Ireland. The thriller, from new writer Chris Brandon, will revolve around a cold case that holds personal significance for Nesbitt's detective, and follows his hunt for an assassin. Susan Lynch, Michael Smiley, Ian McElhinney and Lisa Dwan are among the cast. In June 2020, the Belfast Telegraph reported from producer Jed Mercurio that filming had wrapped before the COVID-19 industry shutdown and that an extended post-production period had been agreed with the BBC.
But When We Dance  (tbc)
Directed by Johnny Campbell (of In The Flesh and Dracula fame) and written by Esio Trot's Paul Mayhew Archer, this one-off comedy-drama about two people with Parkinson's disease was announced in late 2019 and will be coming to BBC One. Described as a touching and hilarious love story, it's the story of Tony and Emma, a couple who first meet at a dance class for people with Parkinson's. It promises to be a witty, heart-felt 90 minutes throwing a light on a much-diagnosed condition in the UK.
Chloe (tbc)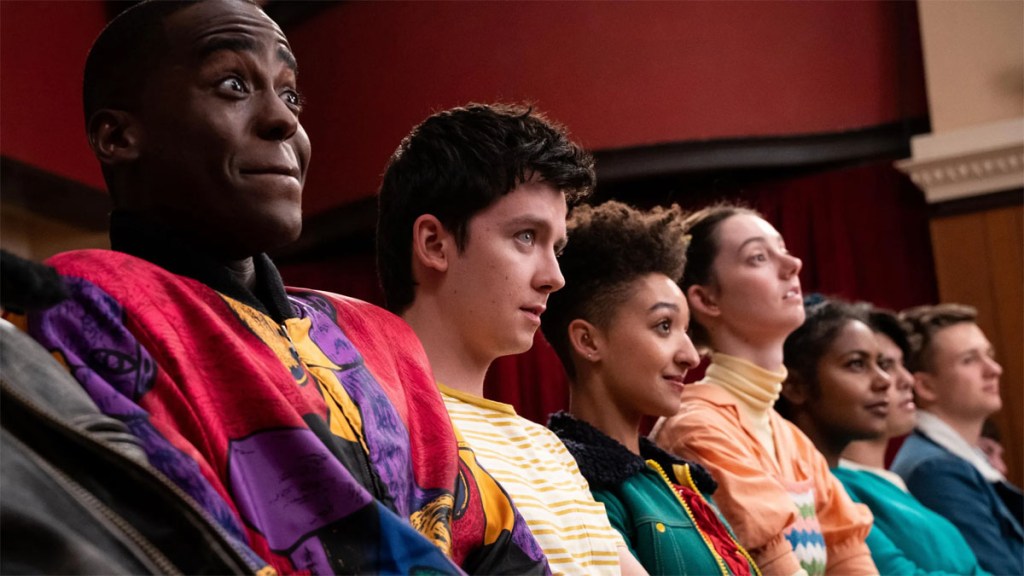 From Alice Seabright, director of Netflix's Sex Education (pictured above) comes six-part BBC One series Chloe. It's the story of Becky, who becomes so obsessed with the death of an estranged friend that she takes on a false identity to find out the true story.
Come Again (2022)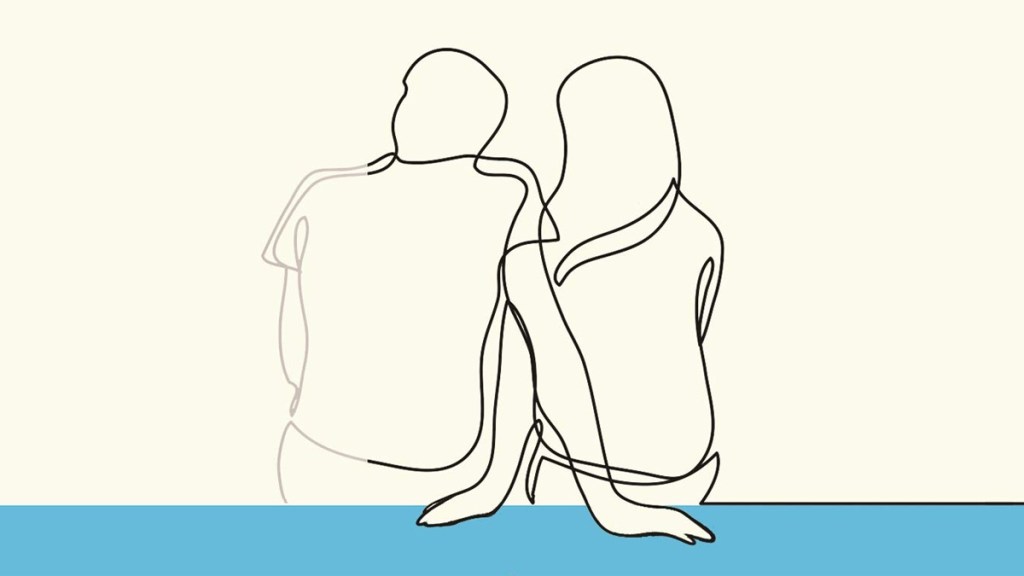 Robert Webb's debut novel Come Again, which was published in April 2020, is being adapted for television. It was announced in May 2020 that Firebird Pictures Ltd is working on the screen version of the story by the writer-actor. Come Again is the first novel by Webb (Peep Show, Back, That Mitchell And Webb Look). It tells the story of Kate, a karate expert, computer genius widow mired in grief who gets an out-of-this-world chance to go back into her past and change the future. It's part love story, part coming-of-age story, part spy thriller packed with action and 90s nostalgia.
Conversations with Friends (tbc)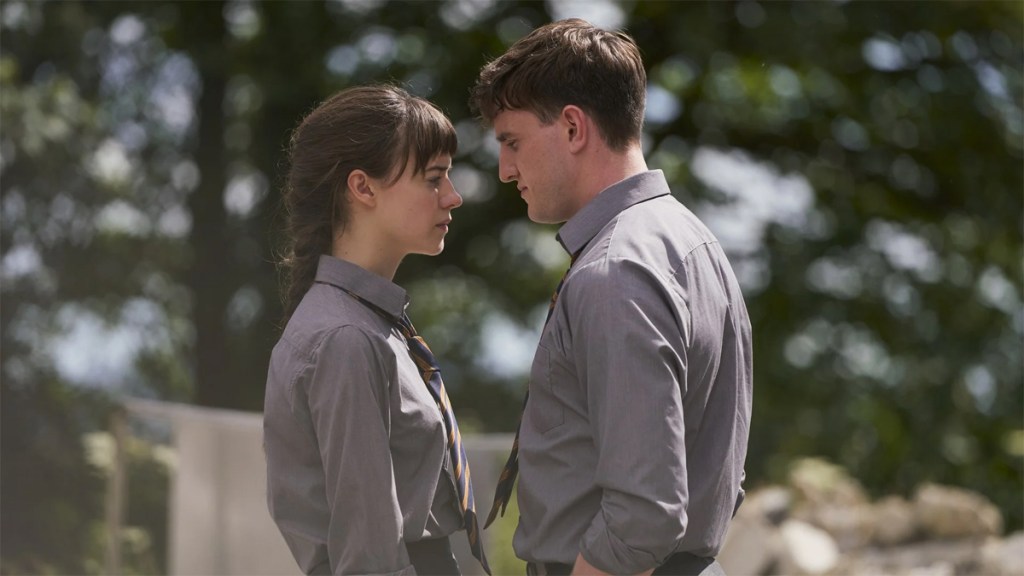 Following the enormous success of Normal People – the story of young Irish couple Marianne and Connor navigating love, sex, university, class, friendship and mental health – the BBC and Hulu are collaborating on an adaptation of author Sally Rooney's debut novel, Conversations with Friends. This one's on a similar bent, as the story of a pair of young Irish students who get involved with an glamorous older, married couple. No casting has yet been announced but expect 12 half-hour episodes.
Cuckoo Song (2022)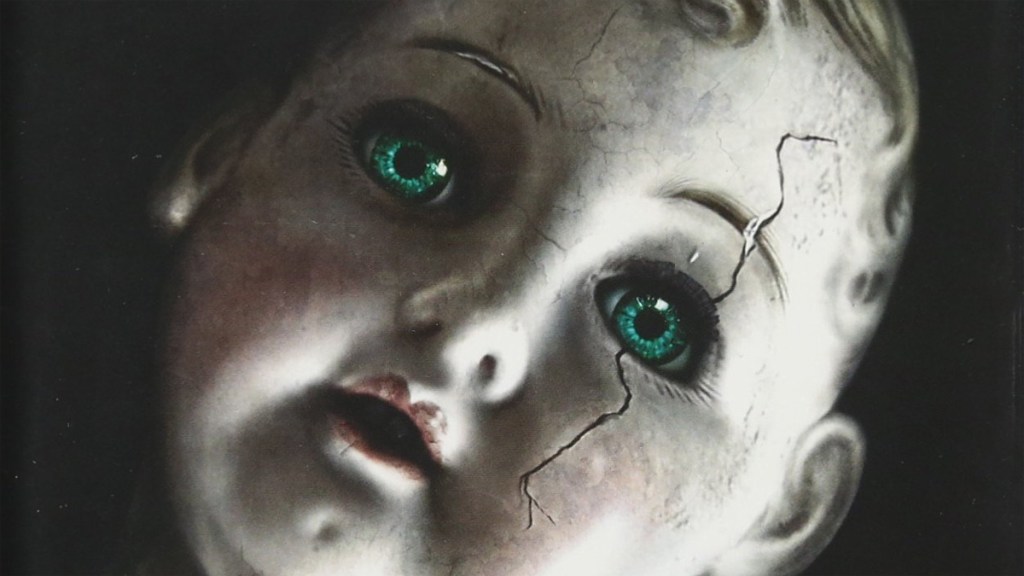 Based on the acclaimed young adult novel by author Frances Hardinge (The Lie Tree, Fly By Night), this six-part fantasy series is coming to Netflix. Among the writers are Doctor Who's Sarah Dollard, Elizabeth is Missing's Andrea Gibb and The Innocents' Corinna Faith. It's the story of two sisters – one human and one a monster – at war with each other, who have to reunite to reverse a supernatural pact gone wrong.
Danny Boy (tbc)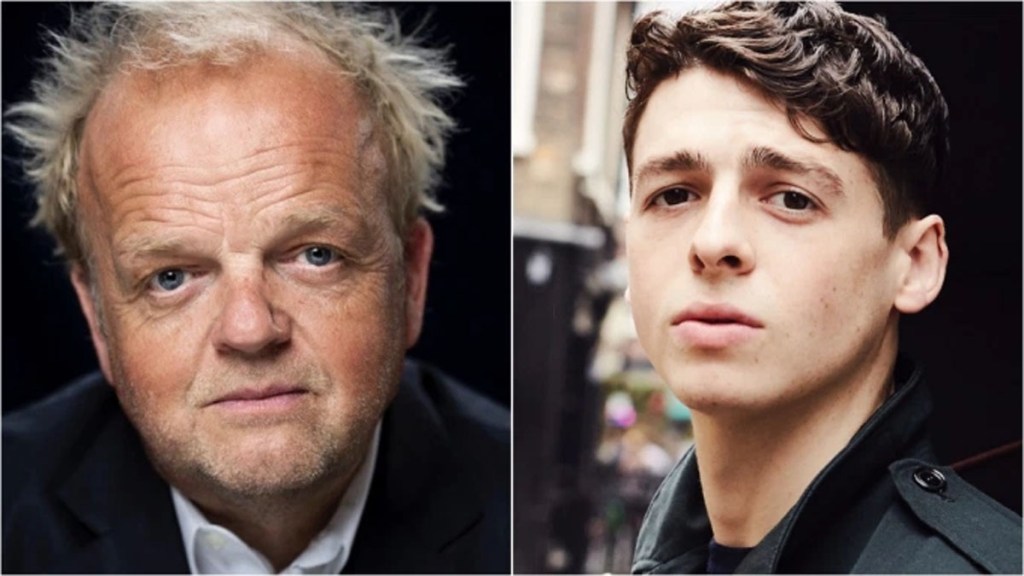 Filming began in October 2020 on the provisionally titled Danny Boy, a new BBC Two feature-length drama about real-life soldier Brian Wood, accused of war crimes in Iraq by human rights lawyer Phil Shiner. Ordeal by Innocence's Anthony Boyle will play Wood, with the magnificent Toby Jones as Shiner, with a screenplay written by Murder and Party Animals' Robert Jones
Death Comes as the End (tbc)
With Agatha Christie adaptation The Pale Horse having completed Sarah Phelps' quintet of adaptations for the BBC in 2020, it's the turn of a different voice on a very different kind of Christie novel. That voice? Vanity Fair and Five Days screenwriter Gwyneth Hughes. And that novel? Death Comes As The End, a murder mystery set not in the early 20th century, but in ancient Egypt. The arrival of a new concubine sends ripples through an Egyptian priest's family. The cast and air date have yet to be announced.
Devils (February)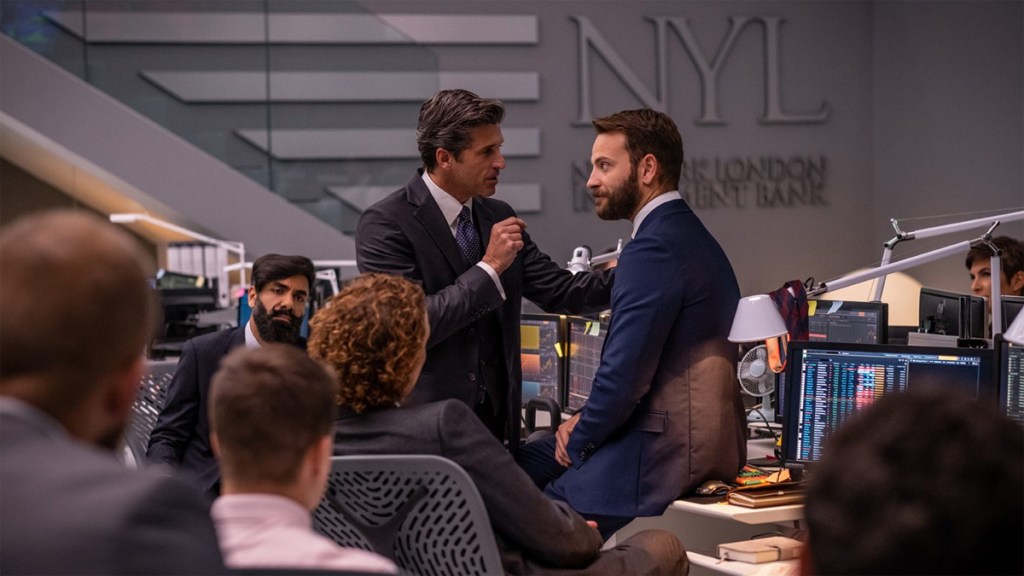 Coming to Sky Atlantic in February, high-finance thriller Devils is based on Guido Maria Brera's novel of the same name. It's a story of a top investment firm, multi-million dollar deals, a mysterious death and a public scandal. Alessandro Borghi stars.
Domina (tbc)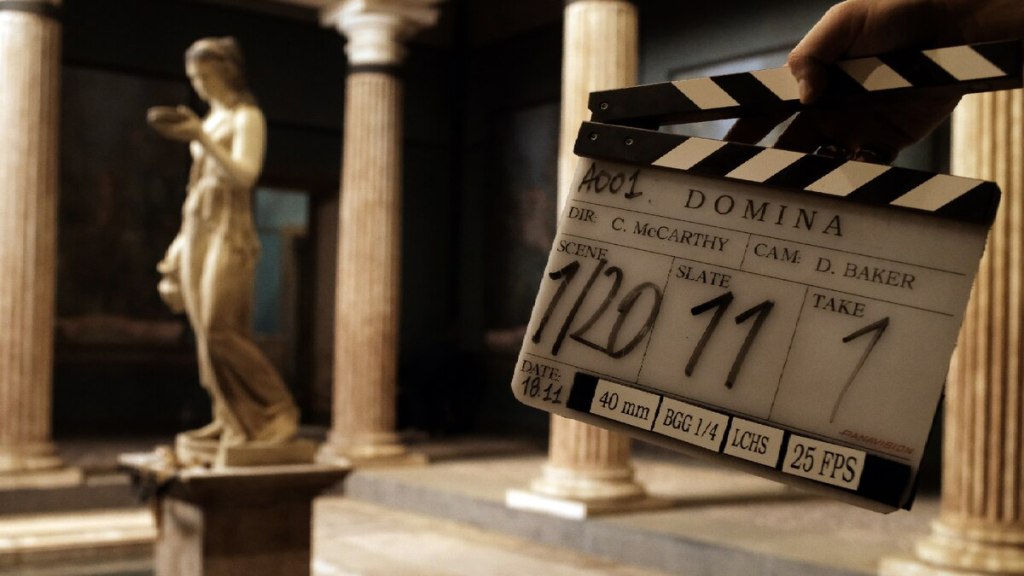 From Simon Burke, the creator of Sky weird-thriller Fortitude, eight-part historical family saga Domina is set in ancient Rome, beginning in the wake of Julius Caesar's assassination. Based on real historical characters, it follows the ascendancy of Livia Drusilla through the Roman political ranks, as she strategizes her way to the top, driven by revenge.
Englistan (tbc)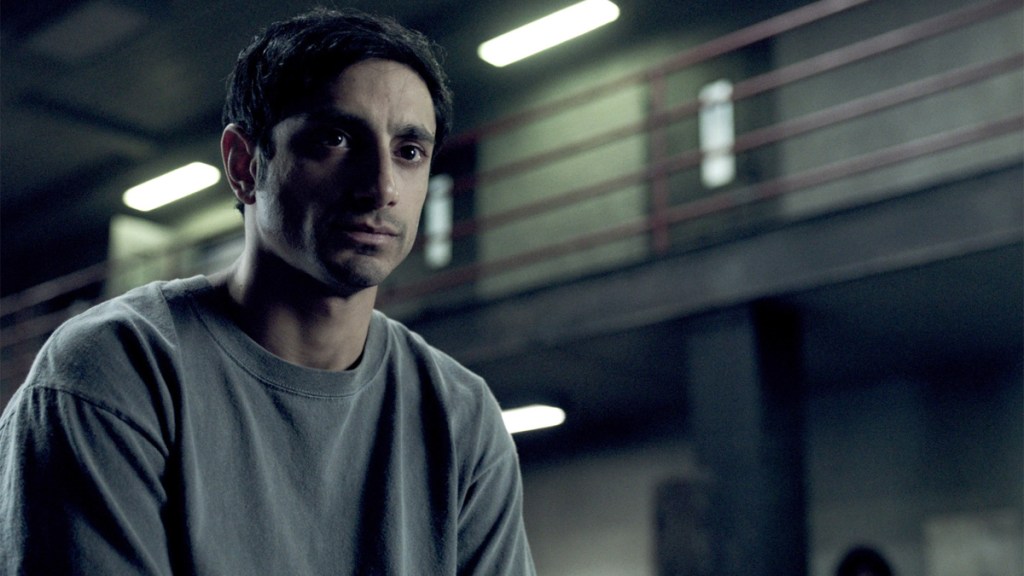 Actor, rapper and screenwriter Riz Ahmed (pictured) was announced in 2018 as developing this ambitious nine-part series with BBC Two, but no updates have been released since. It was set to be a drama about three generations of a British Pakistani family set over the course of four decades. As soon as there's any news on this one, we'll include it here.
Finding Alice (tbc)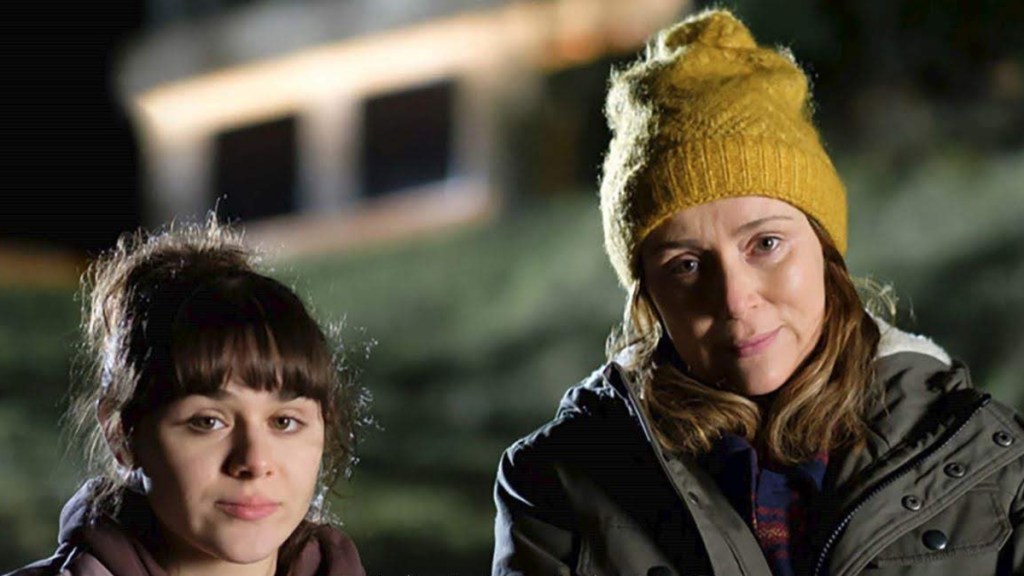 Keeley Hawes stars as a woman who discovers a host of unsettling secrets when her partner Harry unexpectedly dies when they finally move into their newly built dream house. A black comedy coming to ITV, Finding Alice also stars Joanna Lumley and Nigel Havers, and was written by The Durrells' Simon Nye.
Four Lives (tbc)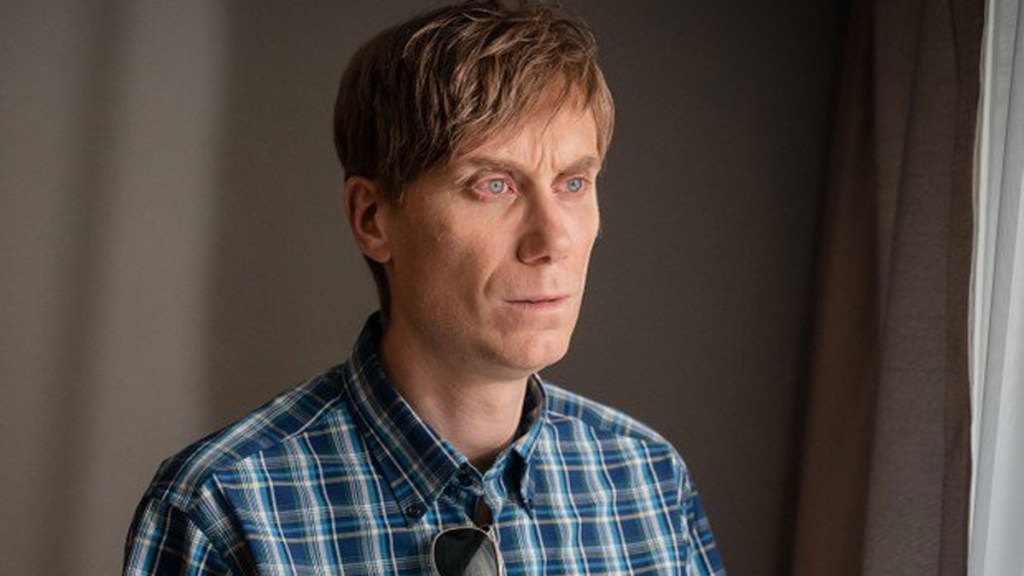 Previously titled The Barking Murders, Four Lives is a three-part BBC drama based on real-life killer Stephen Port, and the aftermath of the four murders he committed. Port raped and murdered four men between 2014 and 2015, using Grindr to attract his victims. Jeff Pope, who previously penned The Moorside and Little Boy Blue, is the writer, with Neil McKay directing. Sheridan Smith and Jamie Winstone will star alongside Stephen Merchant as Port. In this Entertainment Focus interview from April 2020, actor Michael Jibson confirmed the drama was currently postponed due to the ongoing real-life criminal case.
Ginger Snaps (2022)
It's 20 years since the release of Ginger Snaps, the first in a trilogy of now-cult horror films, and, according to Sid Gentle Films, high time for a live-action TV adaptation. The darkly comic feminist werewolf movie will be adapted for a TV co-production by Anna Ssemuyaba, who has previous written for Sky's Guerilla, Channel 4's Adult Material and ITV's Unsaid Stories, and from by the co-producers of Killing Eve and Orphan Black.
Grace (tbc)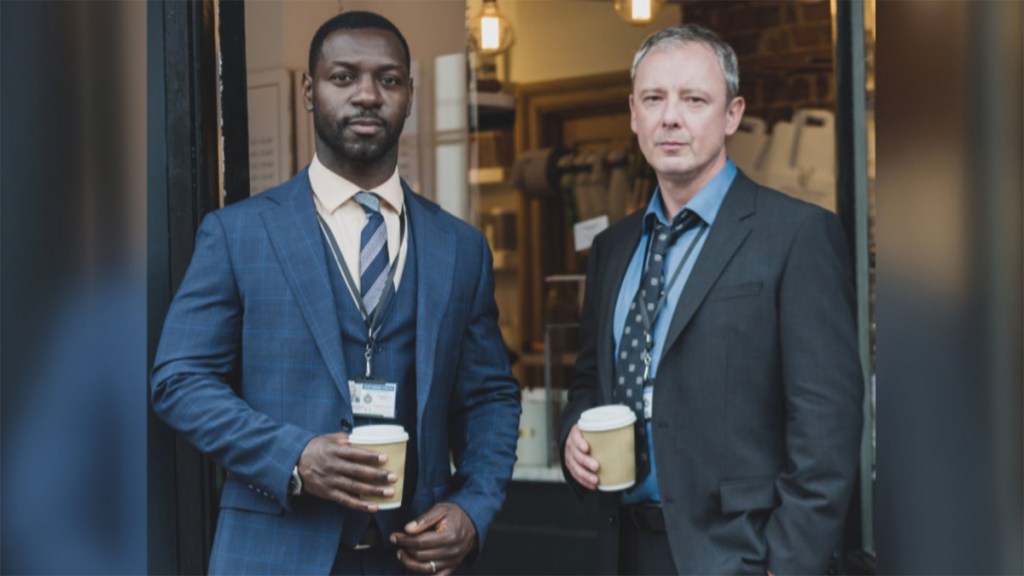 From Endeavour creator Russell Lewis come two feature-length adaptations of Peter James' crime novel series about a Brighton-based Detective Superintendent. Life on Mars' John Simm will play unorthodox investigator Roy Grace, who's haunted by the disappearance of his wife, in two-hour versions of Dead Simple and Looking Good Dead. The first film revolves around a cold case and a groom who goes mysteriously missing just days before his wedding.
Half Bad (tbc)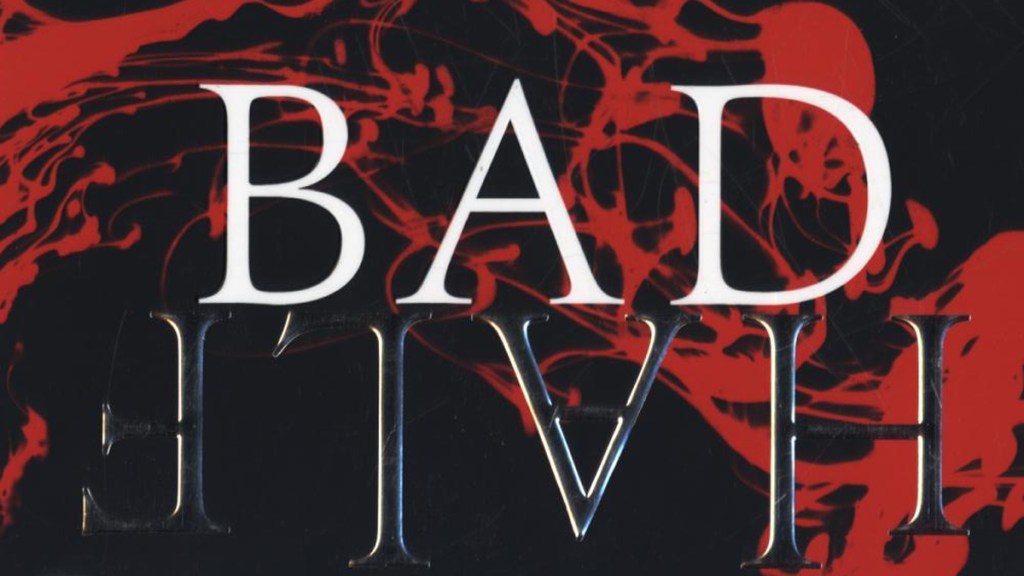 Based on Sally Green's celebrated book trilogy of the same name, Half Bad will be an eight-part one-hour Netflix fantasy drama. It's about a 16-year-old boy who has spent his life surveilled for signs that he may follow in the footsteps of his father – the world's most feared witch. Giri/Haji creator Joe Barton is writing the series, with Andy Serkis among the producers. We. Can't. Wait.
Harlan Coben's Stay Close (tbc)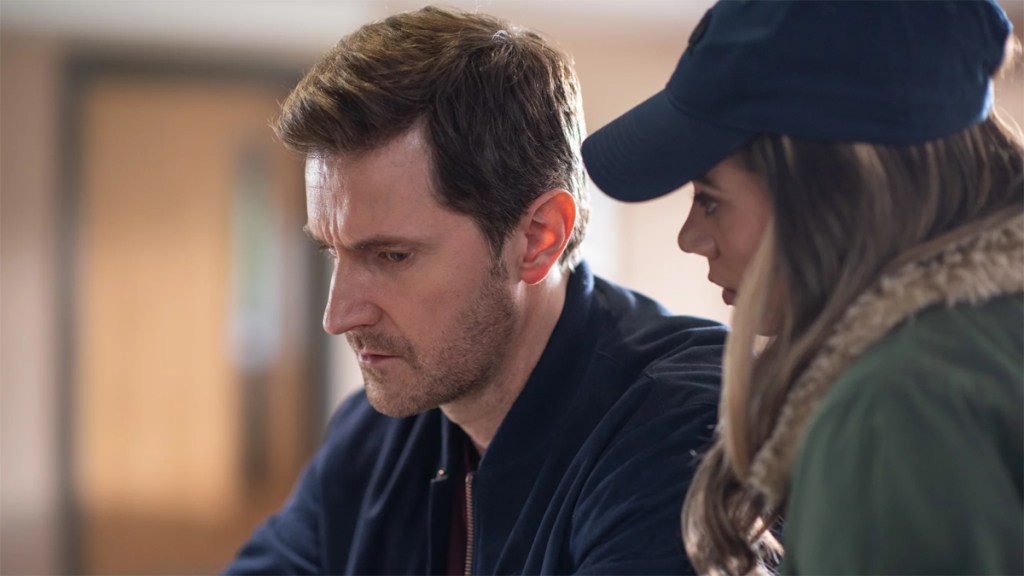 Thriller writer Harlan Coban is currently part of the way into a five-year deal with Netflix to adapt 14 of his novels, and Stay Close is the latest adaptation from writer Danny Brocklehurst and RED Productions, the team that brought us The Stranger. Like The Stranger, Stay Close will star Richard Armitage and move the book setting from the US to the UK. It's the story of three characters whose dark secrets threaten to destroy their lives. James Nesbitt and Cush Jumbo also star.
Hollington Drive (tbc)
If you've seen writer Sophie Petzal's Irish thriller Blood starring Adrian Dunbar, you'll want to tune in for this. Coming to ITV, it's a four-part thriller about two grown-up sisters who become entangled in a tense mystery when their children are involved in the disappearance of a 10-year-old local boy. Expect twists, turns, and sharp writing.
Inside Man (tbc)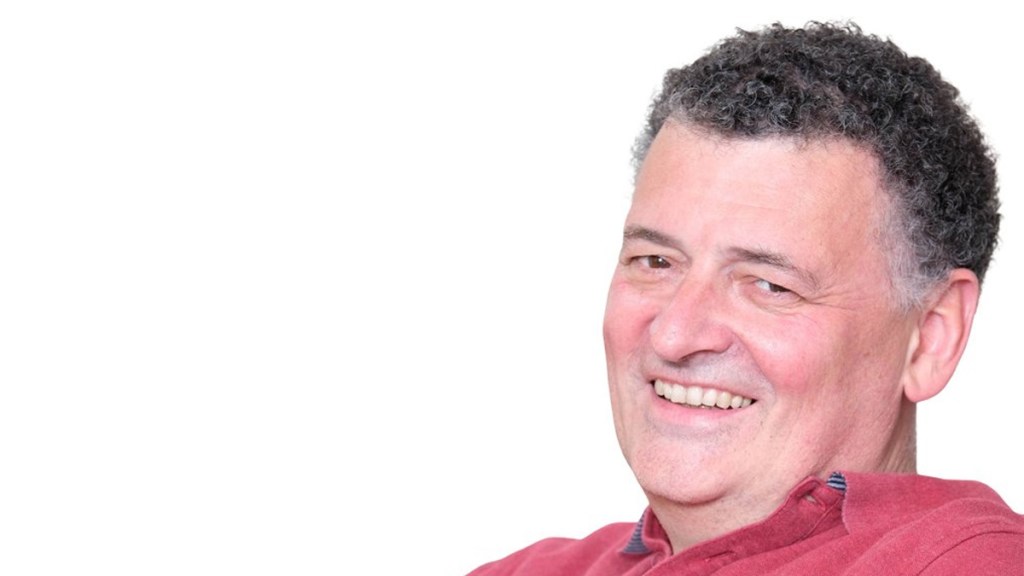 The latest BBC One drama from former Doctor Who and Sherlock showrunner Steven Moffat is a four-part crime thriller entitled Inside Man. The twisting story is about a death row inmate in the US and a woman who's trapped in a cellar under an English vicarage, whose lives interlink "in the most unexpected way". Filming was due to begin in late 2020.
Intergalactic (tbc)
Excellent news for sci-fi fans, this. Coming to Sky One and NOW TV in 2021, Intergalactic is an original, British space-set drama about a galactic pilot who's falsely imprisoned, then breaks free with a gang of other high-security female prisoners. It stars The Tunnel's Savannah Steyn in the lead role, with Parminder Nagra, Eleanor Tomlinson, Sharon Duncan-Brewster, Natasha O'Keeffe, Thomas Turgoose and Craig Parkinson, so lots of great British talent in the cast. Filming took place in Manchester and Spain and we'll bring you much more closer to release.
It's a Sin (January)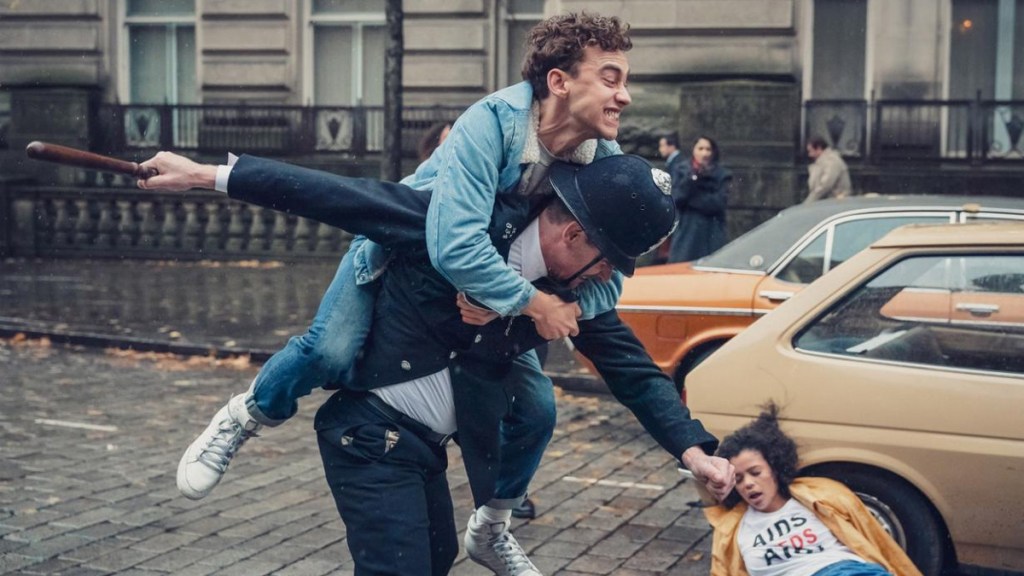 This 1980s-set drama (previously titled The Boys) comes from acclaimed screenwriter Russell T. Davies (A Very English Scandal, Doctor Who) and tackles the impact of AIDS on the lives of three young men across a period of ten years. It's the story of "the epidemic, the pain of rejection and the prejudices that gay men faced throughout the decade." Filming began on the five-part series in October 2019, with a cast including Olly Alexander, Neil Patrick Harris, Keeley Hawes, Stephen Fry, Tracy Ann Oberman and Shaun Dooley. See the first teaser here.
Karen Pirie (tbc)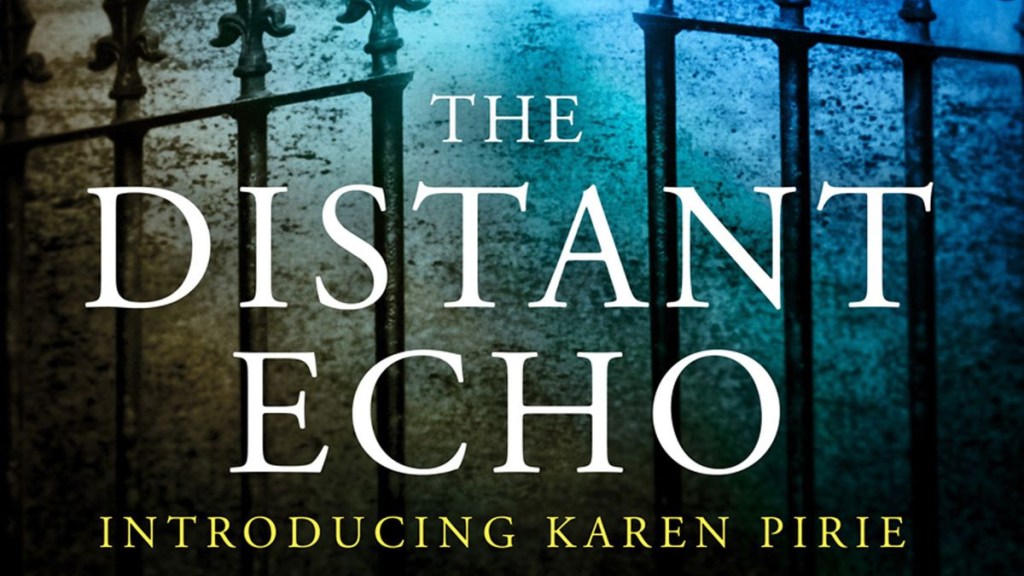 A new detective is on her way to ITV in the form of Karen Pirie, the creation of novelist Val McDermid who's also the literary source of ITV's popular Wire in the Blood forensic pathology series. The new crime drama comes adapted from the first in McDermid's five-book series The Distant Echo by Harlots and Save Me Too's Emer Kenny. It's about a young Scottish detective working in St. Andrews who is tasked with reopening cold cases. The first involves the 25-year-old death of a teenager whose unsolved murder has become the subject of a true crime podcast. It's being made by Bodyguard and Line of Duty's World Productions.
Landscapers (tbc)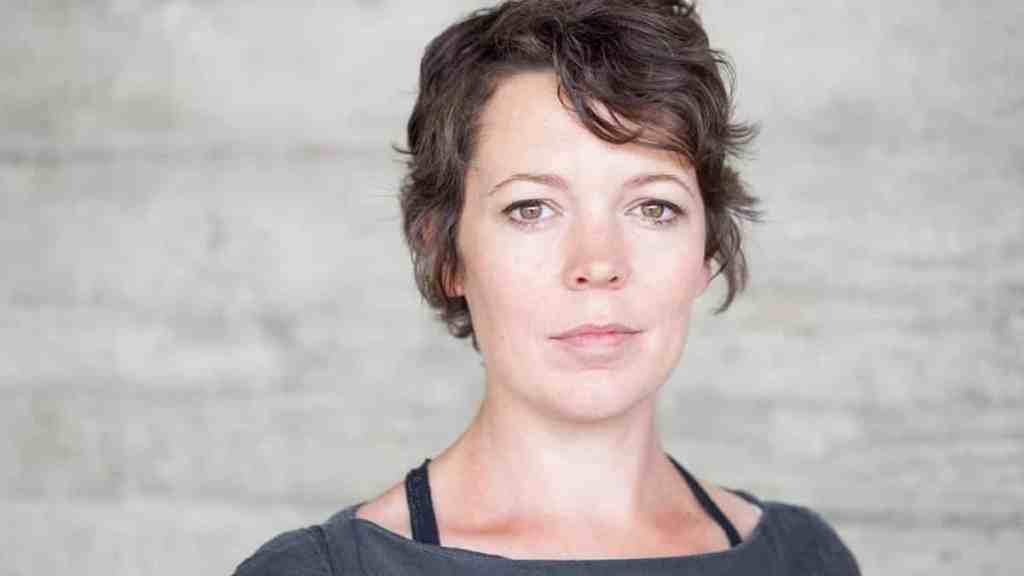 A four-part true crime series about 'Mansfield Murderers' Susan and Christopher Edwards is on its way to Sky Atlantic and HBO. Alexander Payne (Sideways) was set to direct, but departed the project in October 2020 following what's being reported as a scheduling conflict after Covid-19 pushed production back. The Edwards killed Susan's parents and buried them in their garden, then spent over a decade draining their bank accounts before being discovered in 2014. Olivia Colman will star as Susan Edwards, from a script written by Colman's producer husband Ed Sinclair. Giri/Haji and Flowers' Will Sharpe replaces Payne as the director.
Leonardo (tbc)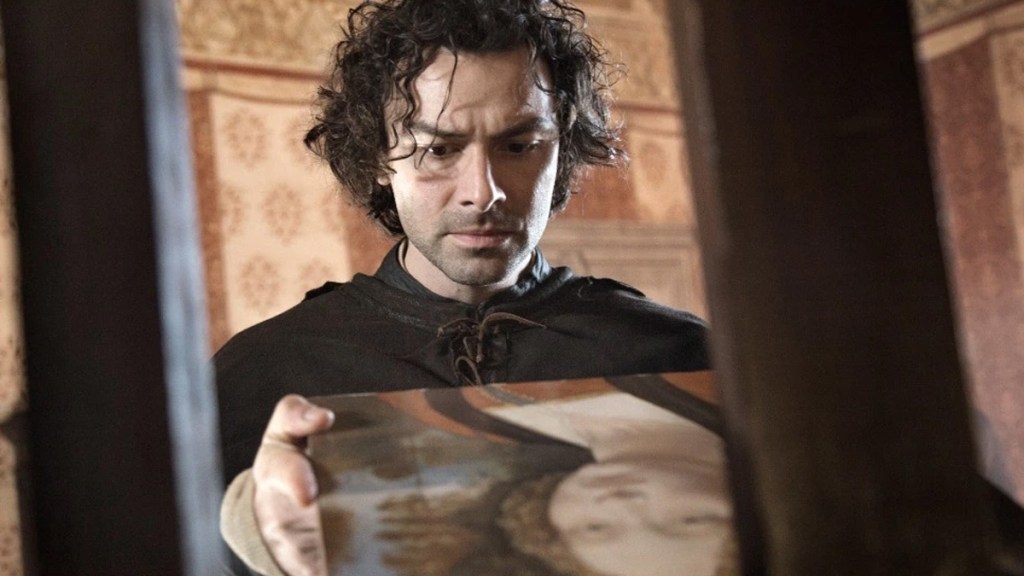 Not strictly (or at all) a British series, we've snuck this Italian production in anyway because of its lead actor – Poldark and Being Human's Aidan Turner – and its pedigree – from The X-Files and The Man In The High Castle's Frank Spotnitz. The writer-producer's latest screen work was on Medici, also made for an Italian production company. This eight-episode series will tell the life of artist Leonardo through the story of his masterpieces. Filming wrapped in August 2020 and there's no UK broadcaster confirmed at present.
Life After Life (tbc)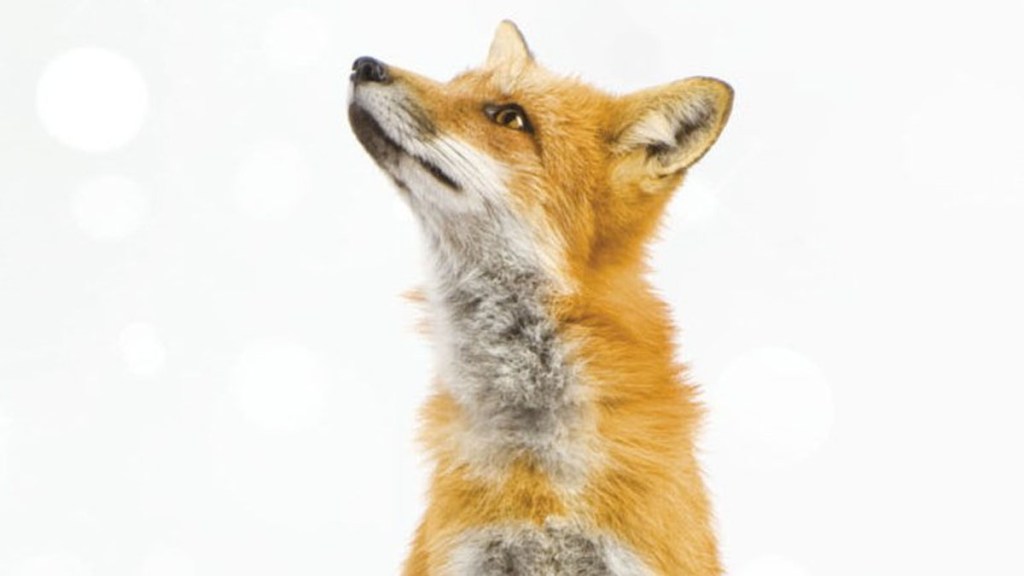 Kate Atkinson's 2013 novel Life After Life is a masterpiece of imaginative fiction, so it's no surprise that BBC One is currently preparing a TV adaptation. It's the story of Ursula, a woman with the extraordinary power to keep being continually reborn into new and alternative versions of her life after she dies. Seemingly insignificant changes to people and circumstances set her on new courses every time – can she alter the course of history? Playwright Bash Doran (Traitors) has adapted the novel and filming is due to start in spring 2021.
Lockwood & Co (tbc)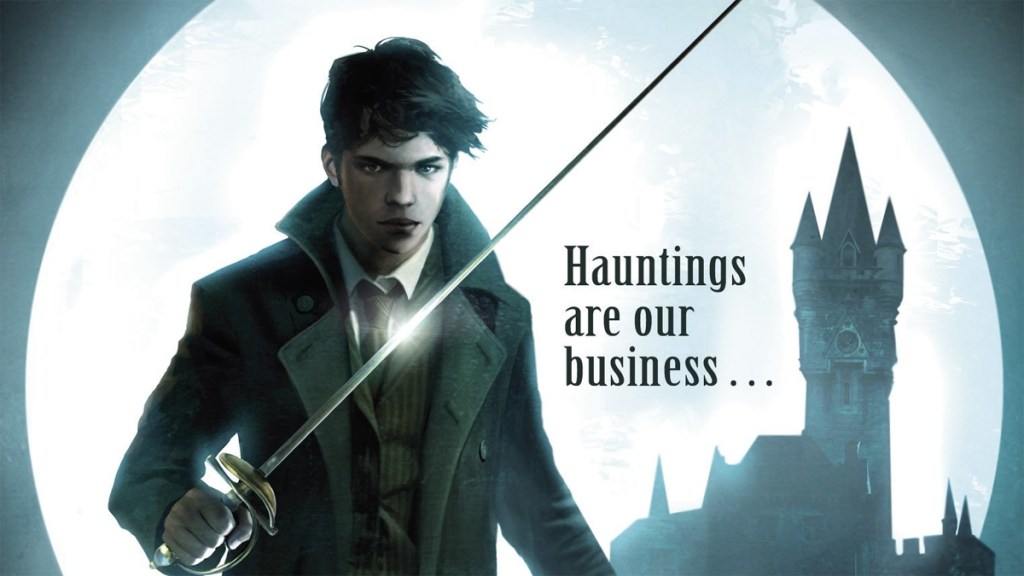 Attack the Block's Joe Cornish is writing and directing this Netflix adaptation of Jonathan Stroud's supernatural adventure series about a ghost-hunting detective agency run by two teenage boys and a psychic girl. It's set in London and was only announced in December 2020, so don't expect to see it arrive on the streaming service for a little while yet.
My Name is Leon (tbc)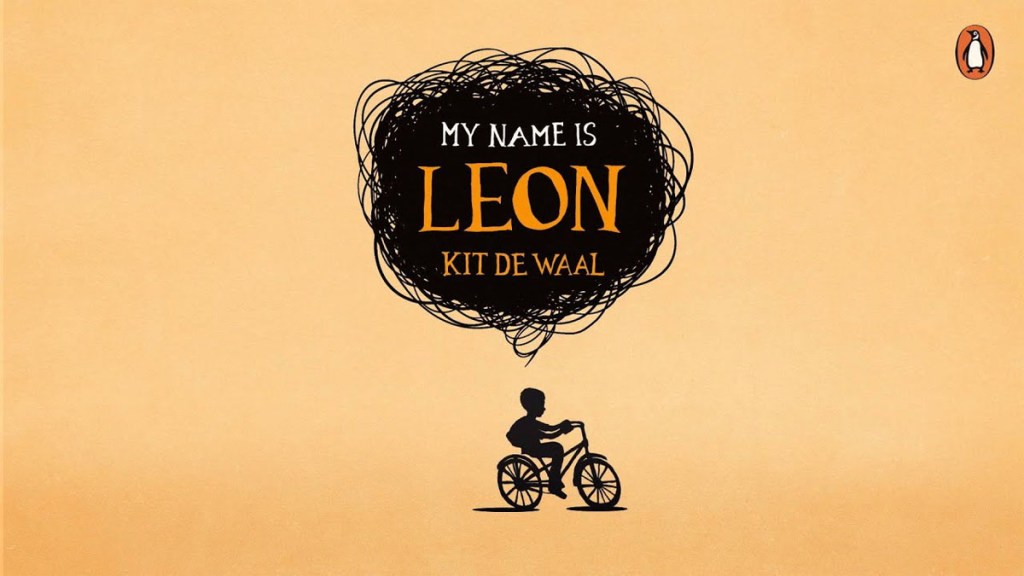 The BBC is preparing a feature-length adaptation of Kit de Waal's novel My Name is Leon, the 1980s-set story of a nine-year-old biracial boy forced to cope with his mother's breakdown. Writer-director Shola Amoo is adapting the screenplay, with Kibwe Tavares directing.
My Name is Lizzie (tbc)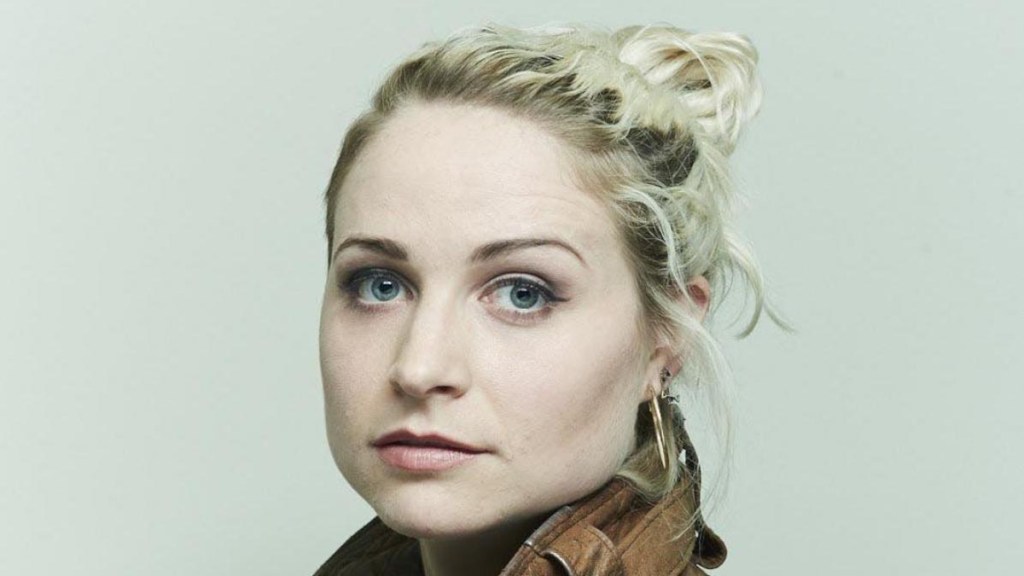 This four-part Channel 4 drama, based on real events, will star The Virtues and Raised by Wolves' Niamh Algar as an undercover police officer used in a honeytrap search for a killer in the 1990s. Written by The Tunnel's Emilia di Girolamo, it promises to take viewers behind the scenes on one of the UK's most controversial police investigations. It was only announced in late 2020, so don't expect it for a little while.
Ralph and Katie (tbc)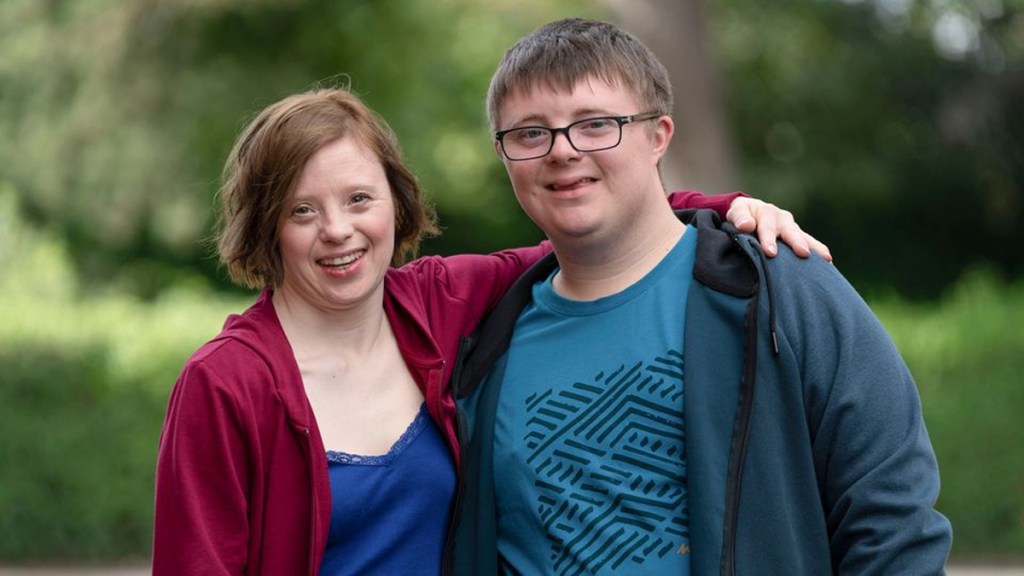 This six-part half hour is a spin-off from BBC One's hit family drama The A Word, following the married lives of the titular characters, both of whom have Down's Syndrome. The original series creator Peter Bowker is writing the show, which stars Leon Harrop and Sarah Gordy, alongside new and emerging disabled talent.
Red Rose (tbc)
A contemporary teen horror series is on its way to BBC Three and Netflix, written by Michael and Paul Clarkson (The Haunting Of Hill House, pictured). Red Rose will be an eight-part series about the relationship between teenagers and their online lives. It's the story of Rochelle, a Bolton teen who downloads a mysterious app that sets in motion a series of terrifying events. Ultimately, say the Clarksons, "it's the story of friendship told through the prism of a classic horror-thriller."
Riches (tbc)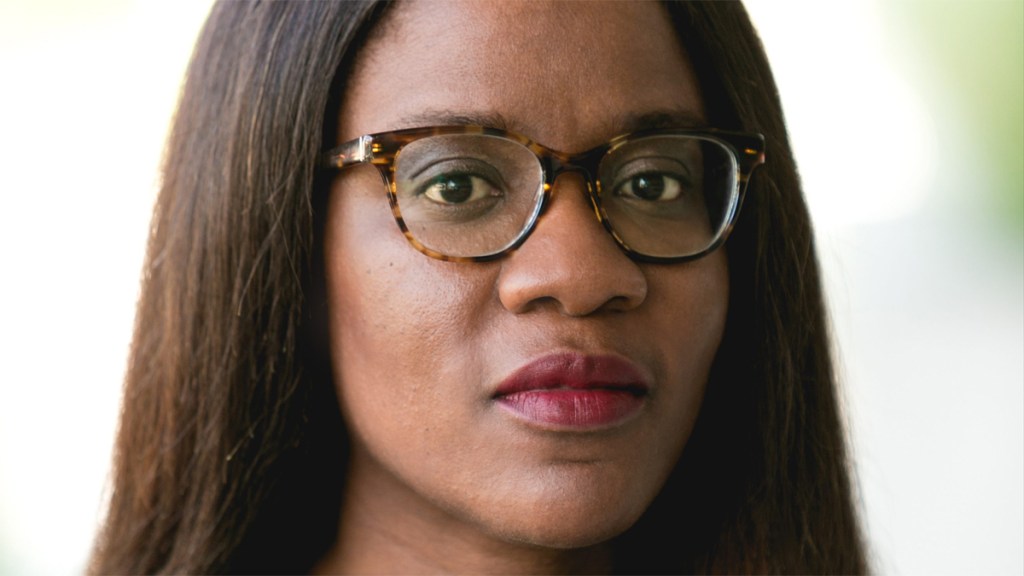 From Empire to Succession, the complicated family lives of the super-wealthy are a continued source of fascination on screen. ITV has ordered drama Riches from writer Abby Ajayi to mine that seam. The six-part drama revolves around successful businessman Stephen Richards, a specialist in cosmetics for black women, who's on a winning streak until a dramatic event forces his grown-up children from two marriages to gather together and decide what happens next.
Ridley Road (tbc)
Filming began in November on four-part BBC One thriller Ridley Road, adapted from Jo Bloom's 2014 novel of the same name. Actor and screenwriter Sarah Solemani (Him & Her, No Offence) has adapted Bloom's book, which tells the story of the fight against fascism in 1960s London. According to Solemani, the novel reveals "a darker side of Sixties London and the staggering contribution the Jewish community made in the battle against racism." Newcomer Aggi O'Casey is joined by Eddie Marsan, Rory Kinnear, Samantha Spiro and more.
Ripley (tbc)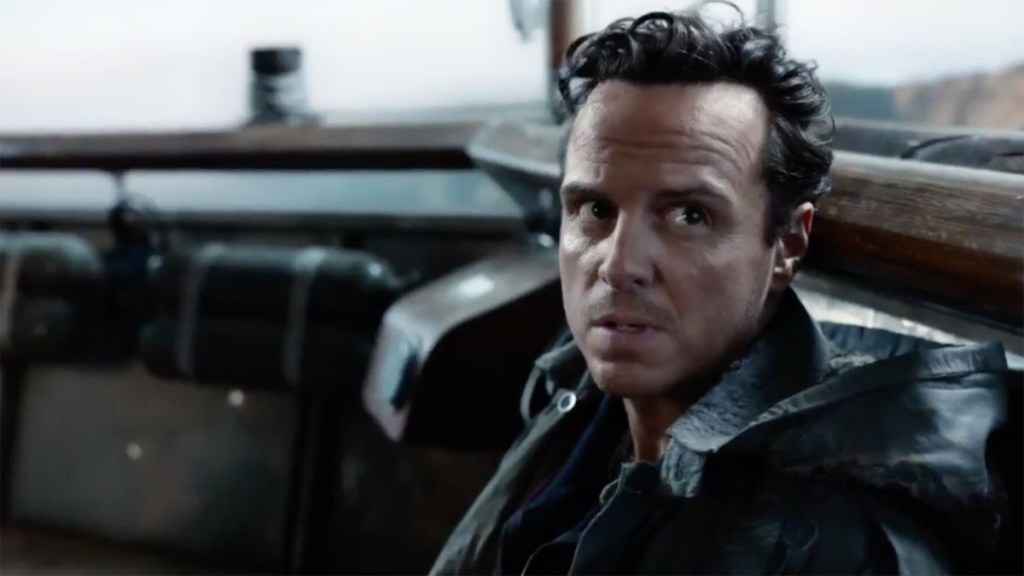 Sherlock and Fleabag's Andrew Scott will play Tom Ripley in a new TV adaptation of the Patricia Highsmith five-strong novel series for Showtime and Sky Atlantic. The first season will restage events as depicted in Anthony Minghella's The Talented Mr Ripley, when a young grifter in 1960s New York is hired by a wealthy man to convince his wayward, hedonist son – played by Emma and Beast's Johnny Flynn – to return home from Italy. Steven Zaillian (The Night Of, Schindler's List) will write and direct.
Rogue Heroes (tbc)
A major new drama is on its way to BBC One, from Steven Knight, creator of Peaky Blinders and Taboo. The six-part drama is based on Ben Macintyre's SAS: Rogue Heroes book, which charts the creation of the famed Special Forces unit. Knight is writing the adaptation, which will tell a tale "celebrating the glory, action and camaraderie at the heart of this story" while delving into the psychology of the officers and men who formed the SAS in WWII. With real-life events given Knight's visionary treatment, this one promises to be a spectacle with real depth.
Screw (tbc)
Inspired by his real-life experience as a civilian prison worker, writer Rob Williams (Killing Eve, pictured above) is bringing a six-part prison drama to Channel 4. Screw promises to show "the uncensored, terrifying and often darkly funny reality of life as a prison officer in an all-male prison in 21st century Britain." The story focuses on veteran officer Leigh, who's trying to keep her past buried, and mouthy new recruit Rose. Casting is yet to be announced.
Showtrial (tbc)
The Tunnel's writer Ben Richards has teamed up with World Productions (the folks behind Bodyguard, pictured, and Line of Duty) on six-part series Showtrial. Coming to BBC One, it's a legal drama that questions the role class, money and power play in justice being done. The story treats the disappearance of a young working class student and the subsequent arrest and trial of the accused, "the arrogant daughter of a wealthy entrepreneur." There's been no official news on this one since its December 2019 announcement, so stay tuned for more.
Superhoe (tbc)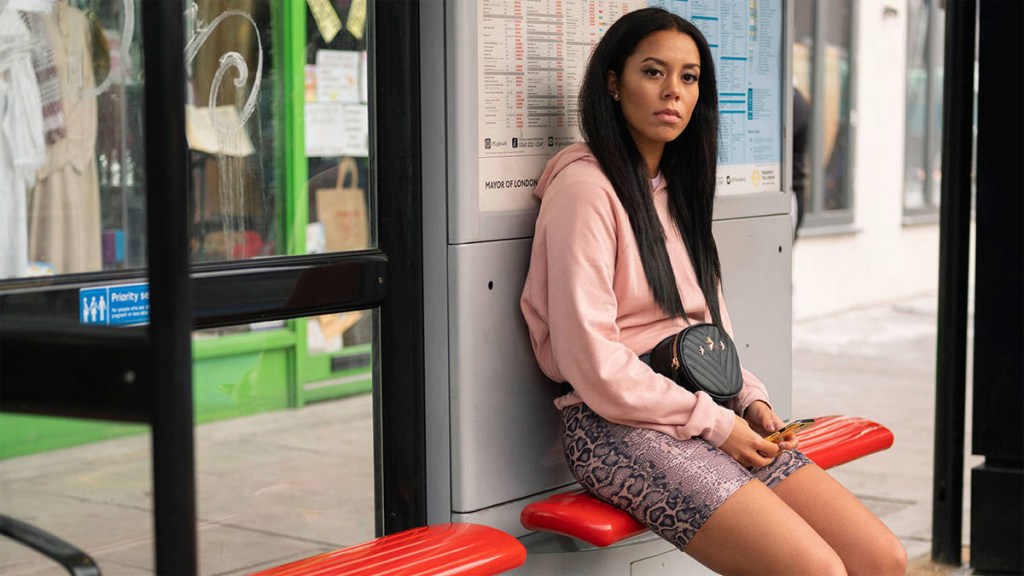 Nicôle Lecky's one-woman Royal Court stage show is getting the Fleabag treatment and being turned into a six-part BBC Three series. It's the musical story of a would-be singer and rapper thrown out of home who moves in with a young woman who inducts her into the life of social media influencing and sex work.
Sweetpea (tbc)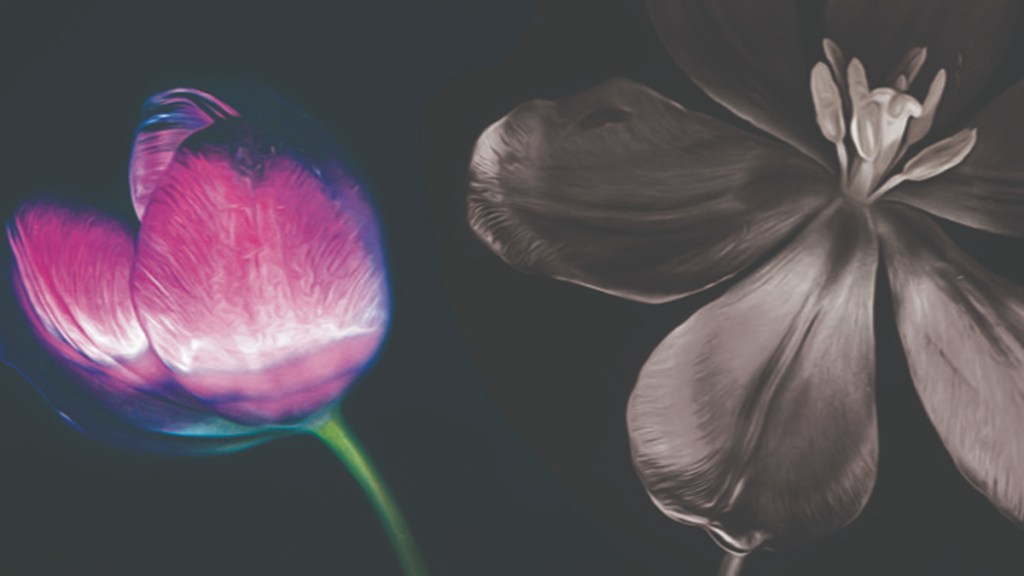 From Kirstie Swain, the screenwriter of Channel 4's Pure comes a new eight-part series adapted from C.J. Skuse's 2017 novel of the same name. It's the story of a young woman who seems unremarkable on the surface and works as an editorial assistant in a British seaside town. Unfulfilled by her job, she turns to darker pursuits outside of work, because who would ever suspect her? The comedy-drama is coming to Sky Atlantic and no casting has yet been announced. Read our interview with Kirstie Swain about Pure, mental illness in TV drama and more.
Tenacity (tbc)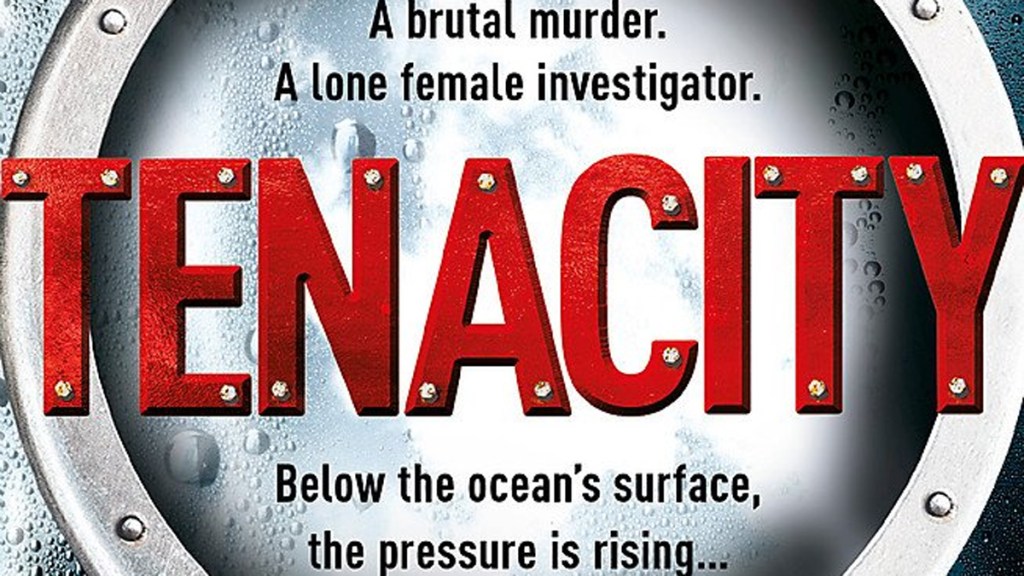 If you saw His Dark Materials on BBC One, then you know Welsh-based Bad Wolf Productions are capable of great things on a grand scale. In 2019, ITV commissioned them to make six-part thriller Tenacity, from a screenplay by Flightplan's Peter A. Dowling, based on the J.S. Law novel of the same name. It's about a body discovered on a British nuclear submarine, investigated by military detective Danielle Lewis. Think assassins, high-stakes action and a momentous threat to national security. The cast is tba.
The Baby (tbc)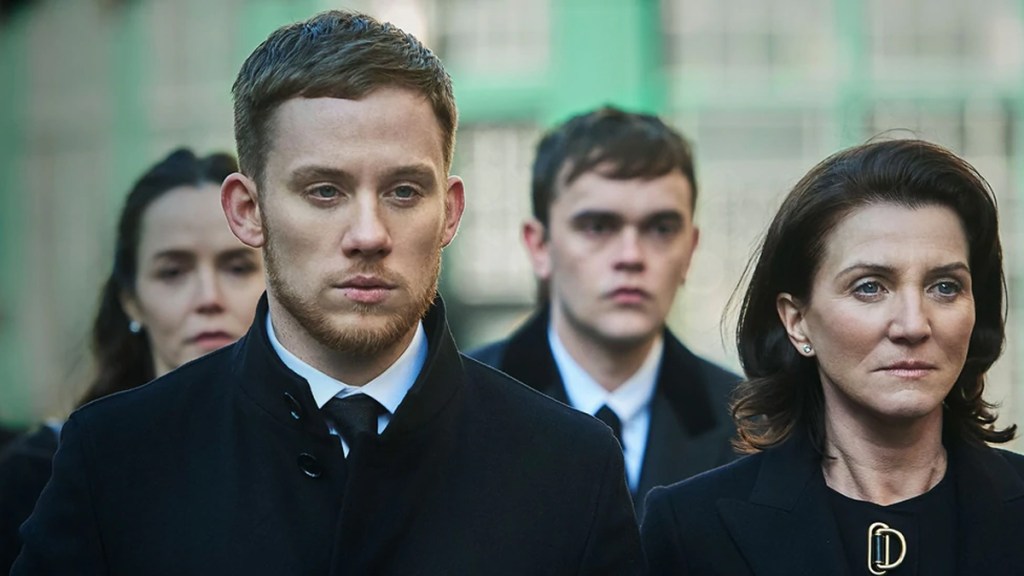 Due to film in 2021, The Baby is a darkly comic horror on its way to Sky Atlantic. The eight-episode first season was co-created by screenwriter Siân Robins-Grace (Kaos, Sex Education) and Gangs of London (pictured above) production manager Lucy Gaymer. It's being billed as a provocative, dark and funny story about a woman in her late thirties who's unexpectedly landed with a baby that takes over her world.
The Birth of Daniel F Harris (tbc)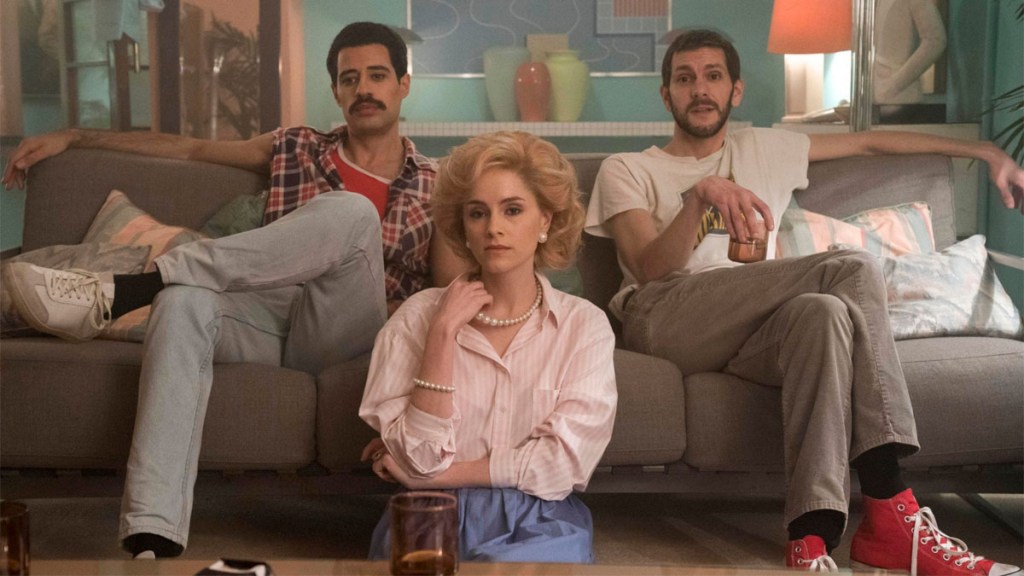 With a similar premise to Sky One's Two Weeks to Live, but a psychological drama instead of a knockabout comedy, this Channel 4 drama by Urban Myths' (pictured above) Pete Jackson is the story of a young man raised in isolation from society after his mother's death, by a father who told him the outside world is filled with monsters. When the boy turns eighteen, he enters the world to find the person responsible for his mother's death. Read more about it here.
The Confessions of Frannie Langton (tbc)
Adapted by Sara Collins from her own Costa Prize-winning novel of the same name, The Confessions of Frannie Langton is a four part murder mystery set in Georgian London. It follows the title character, born on a Jamaican slave plantation and transported as a 'gift' by the man who enslaved her to the home of a wealthy London couple who meet a grim fate. Was Frannie really responsible? Or is she being used?
The Elephant Man (tbc)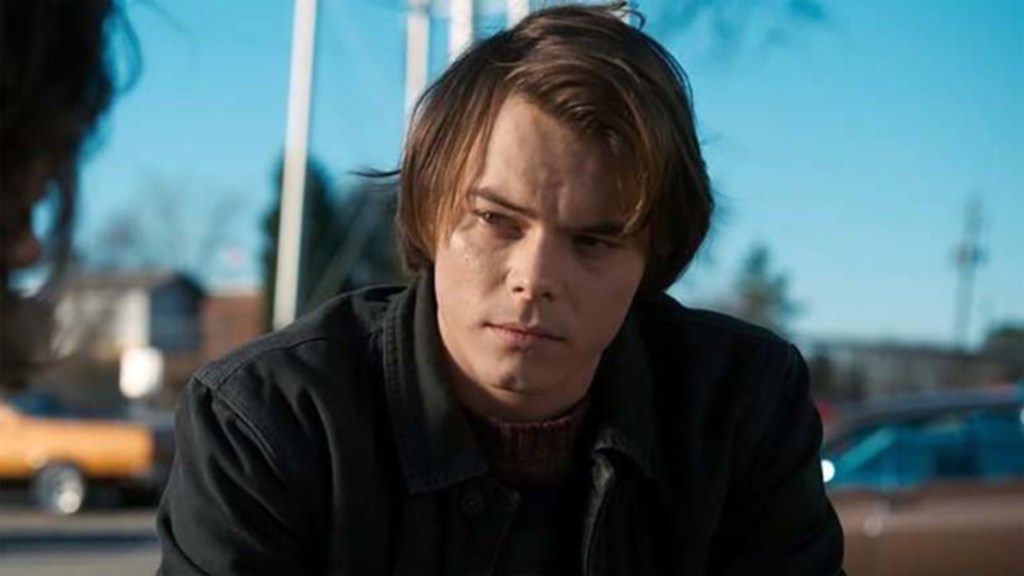 The story of Victorian Joseph Merrick was memorably brought to the screen by David Lynch in 1980, and has since been retold on stage (notably starring Bradley Cooper in the lead role). This two-part BBC drama stars Stranger Things' Charlie Heaton (pictured) and is written by Moorside's Neil McKay. The biopic will tell the story of Merrick's life from the start to the end and promises to "explore the man behind the myth". Filming was due to take place in Wales in late 2018, but there's been no news about this one since so it's a bit of a question mark.
The Following Events are Based on a Pack of Lies (tbc)
In this original six-part BBC One thriller, screenwriters Penelope and Ginny Skinner (pictured above) tell the story of two very different women, both of whom are being conned by the same man. Alice and Caroline have Rob in common, a celebrated ecopreneur who may well be trying to destroy them both. Inspired to fight against society's glorification of the predator, The Following Events are Based on a Pack of Lies was commissioned in August 2020, so it'll be a little while before we see it.
The Irregulars (tbc)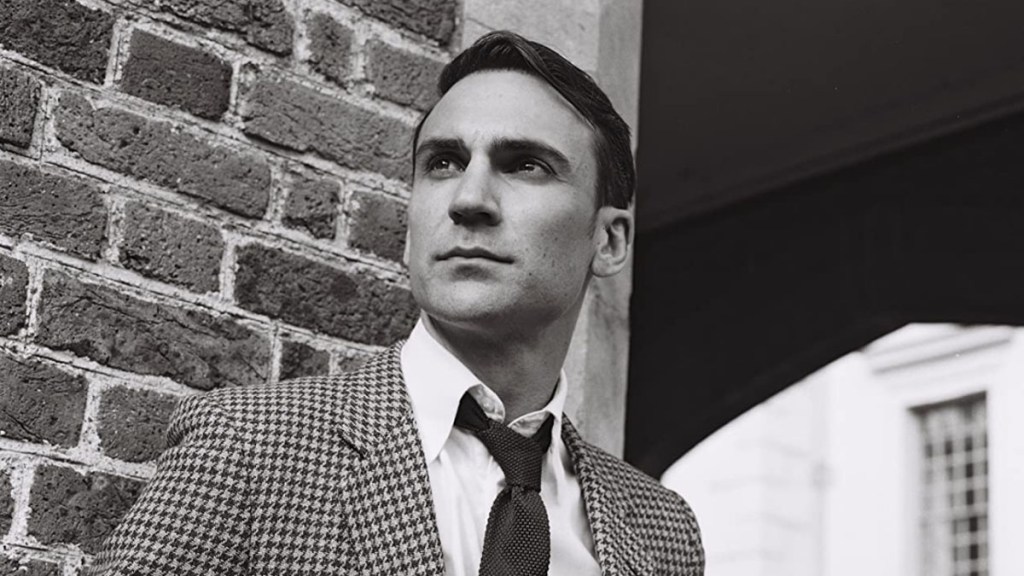 The modern version. The Robert Downey Jr version. The gnome version. The version where Watson is Lucy Liu. Just when you thought the world had no more Sherlock Holmes to give, along comes The Irregulars on Netflix. Written by My Mad Fat Diary's Tom Bidwell, this version focuses on the Baker Street gang of teens used as a resource by Sir Arthur Conan Doyle's Great Detective, and comes with what's promised to be a horrifying supernatural twist. With Netflix money behind it, this could be a great deal of fun. Filming began in Liverpool in late 2019, then was put on hold thanks to Covid-19 but it's still due to arrive in 2021. Henry Lloyd-Hughes (pictured above) will play Sherlock Holmes.
The Last Days of Marilyn Monroe (tbc)
Power, love, loyalty and politics all come to play in Dan Sefton's (Trust Me) BBC adaptation of Keith Badman's 2010 book The Final Years Of Marilyn Monroe. Narrowing the time-frame (as the working title suggests) Sefton's drama will take in the final six months of Monroe's life until her death in 1962 at the age of 36. We first heard about this one back in April 2019, but since then there's been no news about casting or filming.
The North Water (tbc)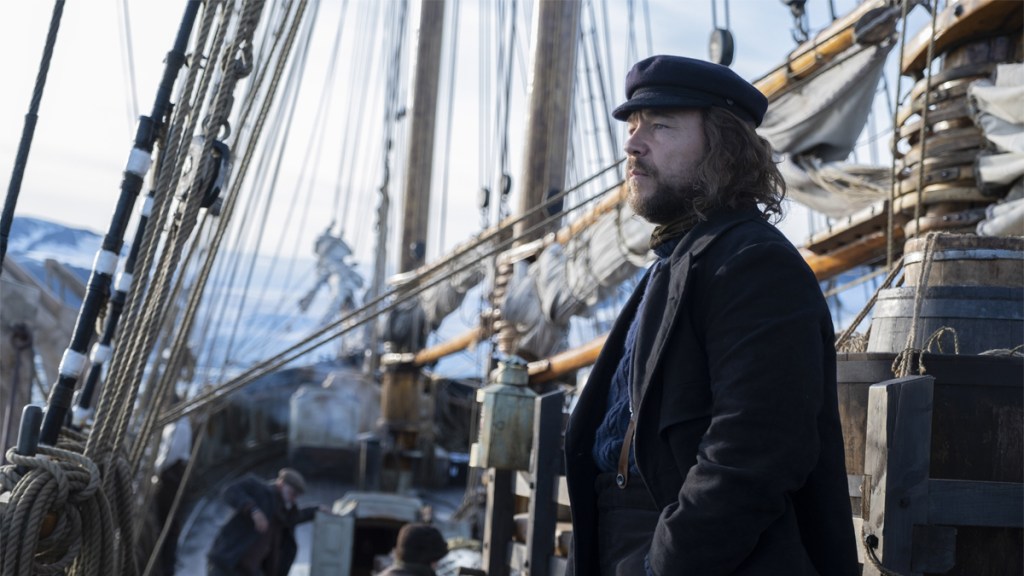 Film director Andrew Haigh (Weekend, 45 Years, Lean On Pete) has adapted and directed Ian Maguire's novel The North Water into a four-part BBC Two drama with an excellent cast. Colin Farrell, Stephen Graham (pictured above), Tom Courtenay, Peter Mullan and Jack O'Connell are all on board – literally so as the series is set on a whaling ship in the Arctic in the 1850s. It's the story of a disgraced ex-army surgeon who joins a whaling expedition and finds himself "on an ill-fated journey with a murderous psychopath" and in a struggle to survive. Filming took place on the Norwegian archipelago of Svalbard in late 2019.
The Offenders (tbc)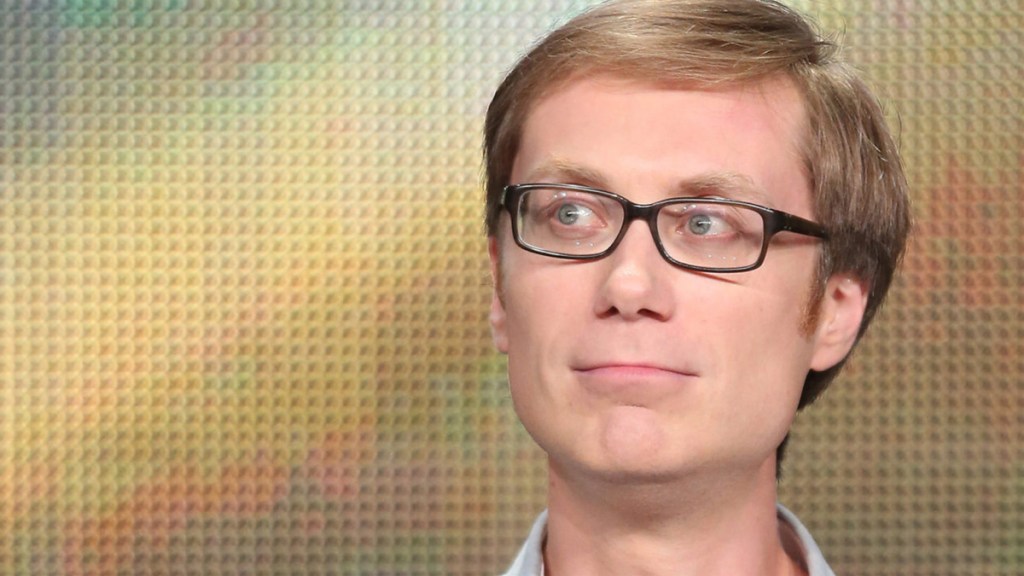 From co-creator of The Office and writer-director of fab wrestling film Fighting with my Family, Stephen Merchant (pictured above, and soon to be seen playing killer Stephen Port in ITV true crime drama Four Lives) and Mayans M.C.'s Elgin James is a six-part one-hour comedy The Offenders. A BBC One-Amazon Studios co-production, it follows seven strangers forced together to complete a Community Payback sentence in Bristol. Merchant is joined by Christopher Walken, Darren Boyd and Eleanor Tomlinson in the cast.
The Pembrokeshire Murders (January)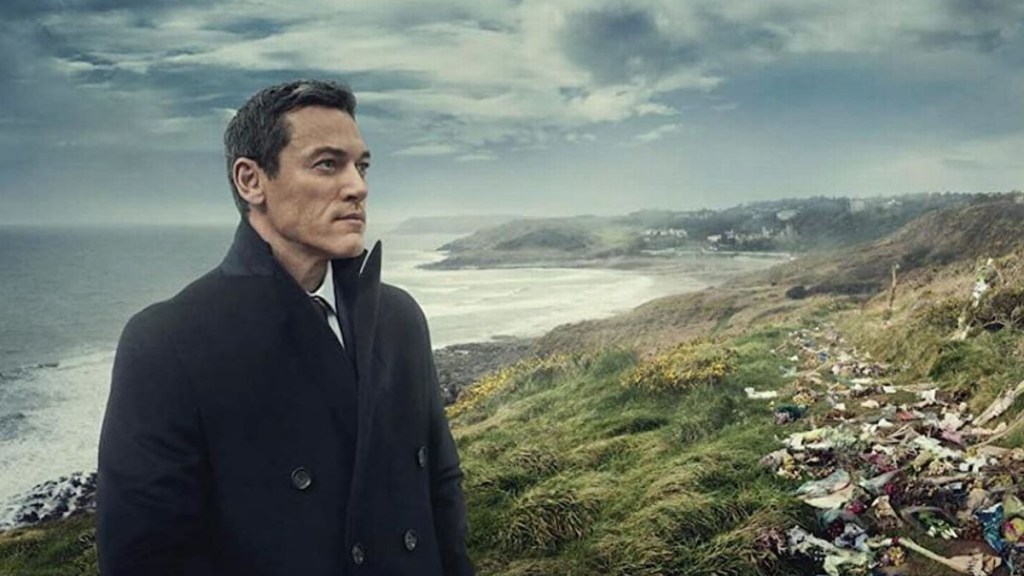 This three-part ITV true crime drama stars Luke Evans as Detective Superintendent Steve Wilkins, who, in 2006, reopened and solved a cold case from the 1980s using new forensic DNA evidence and, bizarrely, an episode of darts-based quiz show Bullseye. Keith Allen plays John Cooper, the man in Wilkins' sights.
The Pursuit of Love (tbc)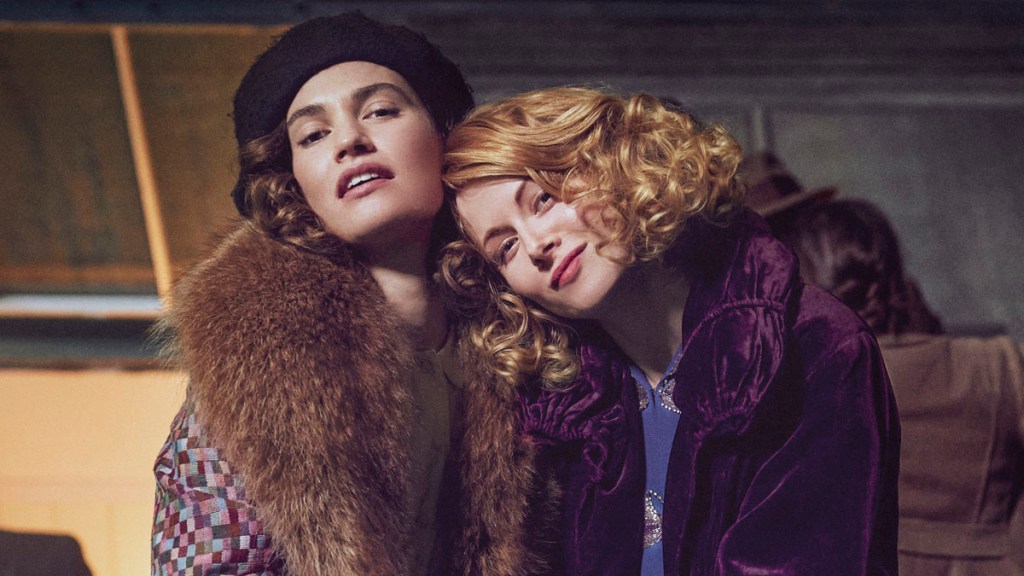 Emily Mortimer has written and directed this BBC One adaptation of Nancy Mitford's 1945 comic romance about an aristocratic family in the interwar period (loosely based on Mitford's own family, which gained notoriety through her popular novels and her sisters' scandalous connections to the British Union of Fascists and Adolf Hitler). Downton Abbey's Lily James plays lead Linda Radlett.
The Red Zone (tbc)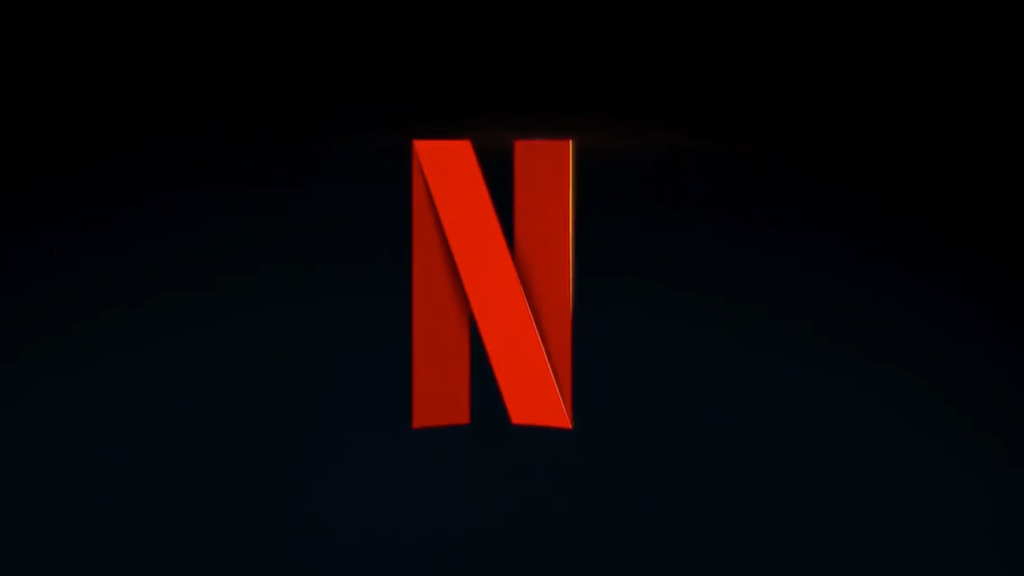 Sports writers Barney Ronay and Jonathan Liew are behind this six-part half-hour comedy "about football, but also not about football," which is coming to Netflix in 2021. Director Sam Mendes is executive producing through his Neal Street Productions company. Only announced in late 2020, no casting has yet been confirmed for this one.
The Responder (tbc)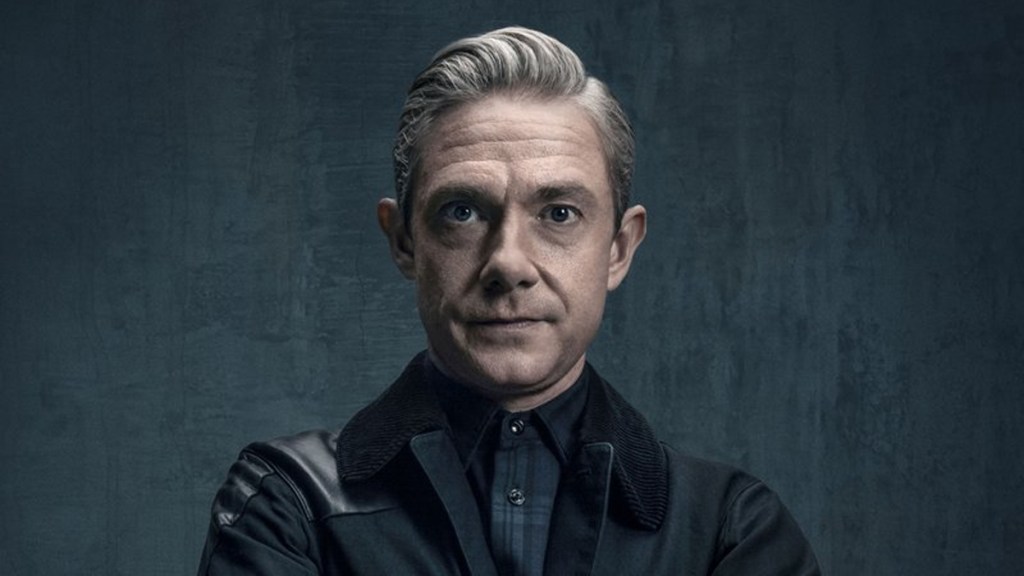 BBC Two is developing a six-part series from new screenwriter and former police officer Tony Schumacher, who's been mentored by Jimmy McGovern as part of a BBC Writers Room initiative. The Responder will star The Hobbit and Sherlock's Martin Freeman as officer Chris, who works a series of night shifts in Liverpool. The series is described as funny, tragic, and showing the realities of policing in Britain.
The Rig (tbc)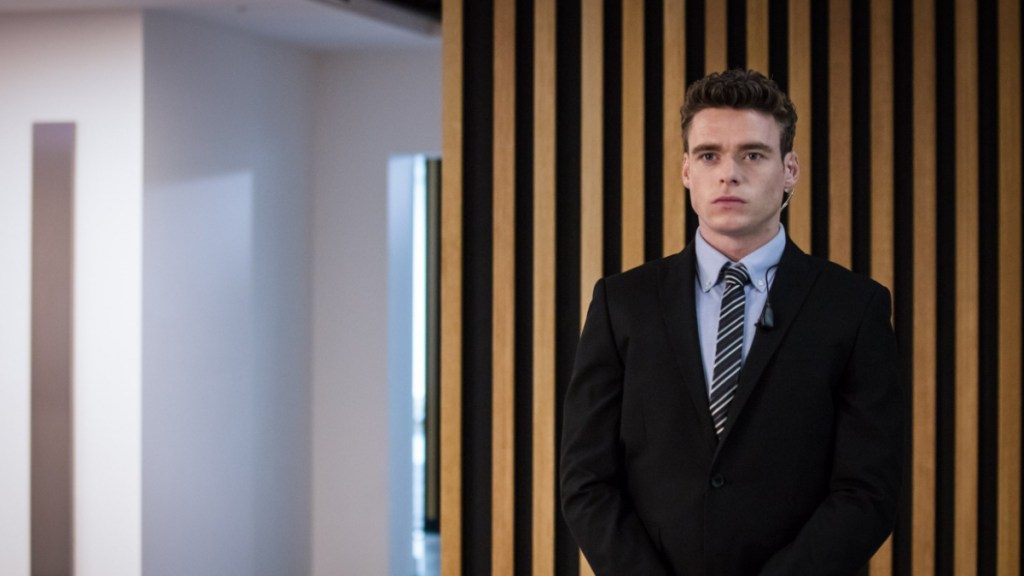 In November 2020, Amazon Prime Video green-lit this six-episode supernatural thriller from Line of Duty and Bodyguard (pictured above) director John Strickland, written by David Macpherson. It's due to film in Scotland and is set onboard the Kishorn Bravo oil rig in the North Sea. The crew finds itself marooned on the rig by a mysterious fog that cuts off communication with the outside world.
The Serpent (January)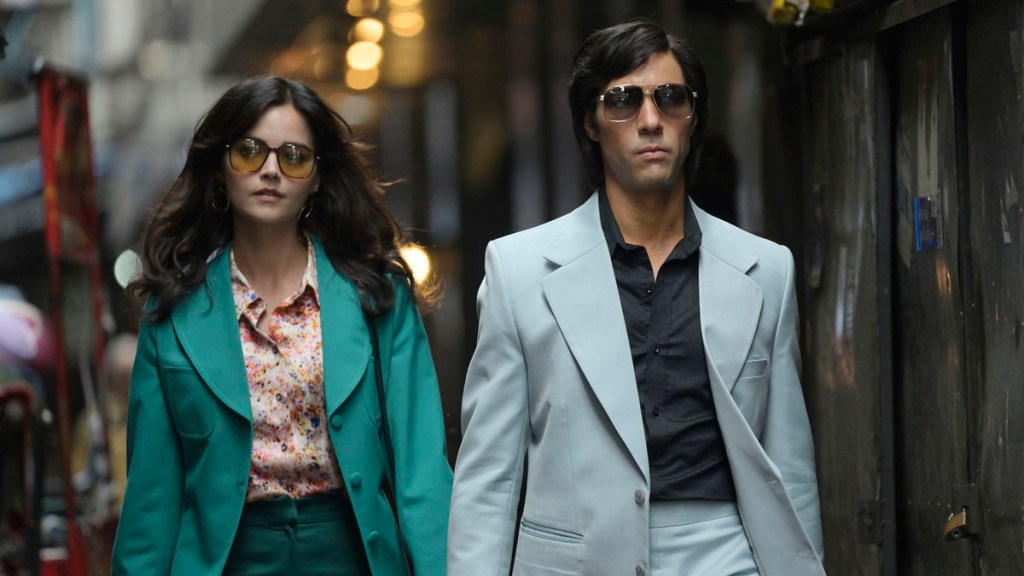 Ripper Street writer Richard Warlow has written this original eight-part BBC drama about "the phenomenal true story of how one of the most elusive criminals of the 20th century was caught and brought to trial." It's the tale of Charlies Sobhraj, Interpol's most wanted man in the 1970s following a series of murders of young Western travellers across India. Tom Shankland (Les Miserables, The City & The City) directs, and A Prophet and The Looming Tower's Tahar Rahim will play the lead role of Sobhraj. He'll be joined by Jenna Coleman, Billie Howell and Ellie Bamber.
The Seven Deaths of Evelyn Hardcastle (tbc)
Now this sounds like a bit of alright. Adapted from Stuart Turton's novel of the same name, it's a seven-part murder mystery coming to Netflix. The story's a high-concept thriller about a woman trying to solve a murder who keeps waking up in somebody else's body every time she gets close to the answer. Sophie Petzal (The Last Kingdom, Blood – pictured above) is adapting it, and the announcement only arrived in late 2020, so don't expect it for a little while yet. Casting is tba.
The Three (tbc)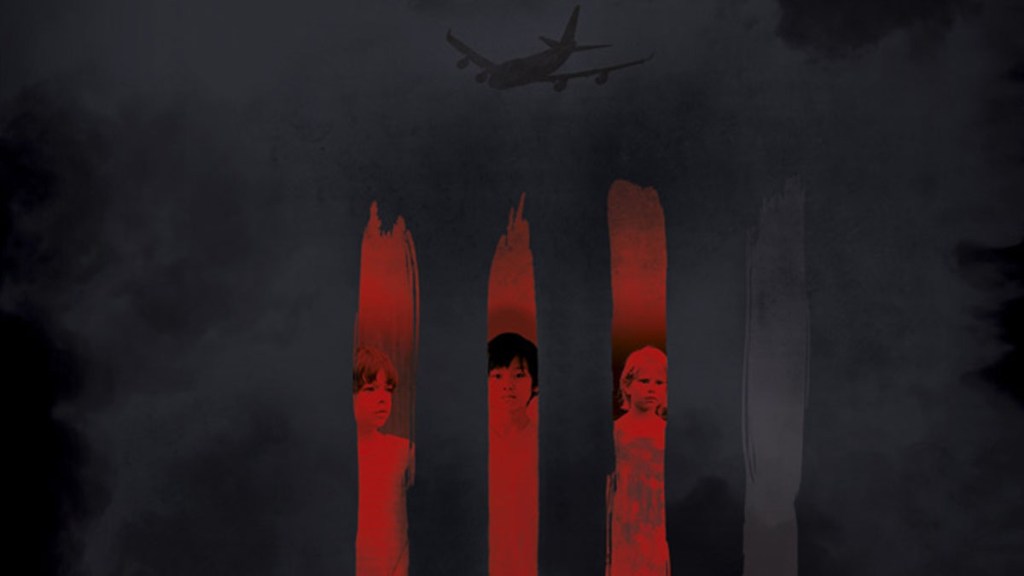 Another BBC drama commission based on a book series, The Three, "an international thriller with a supernatural twist", was announced in late 2017 but there's been no news since then. The premise of Sarah Lotz' trilogy sees four planes crash on the same day in four different countries, leaving three children as the miraculous survivors… Wolf Hall's Peter Straughan was attached as adapting this eight-part drama but as yet, it's still to appear on his IMDb credits. We'll keep you posted if more arrives.
The Tourist (tbc)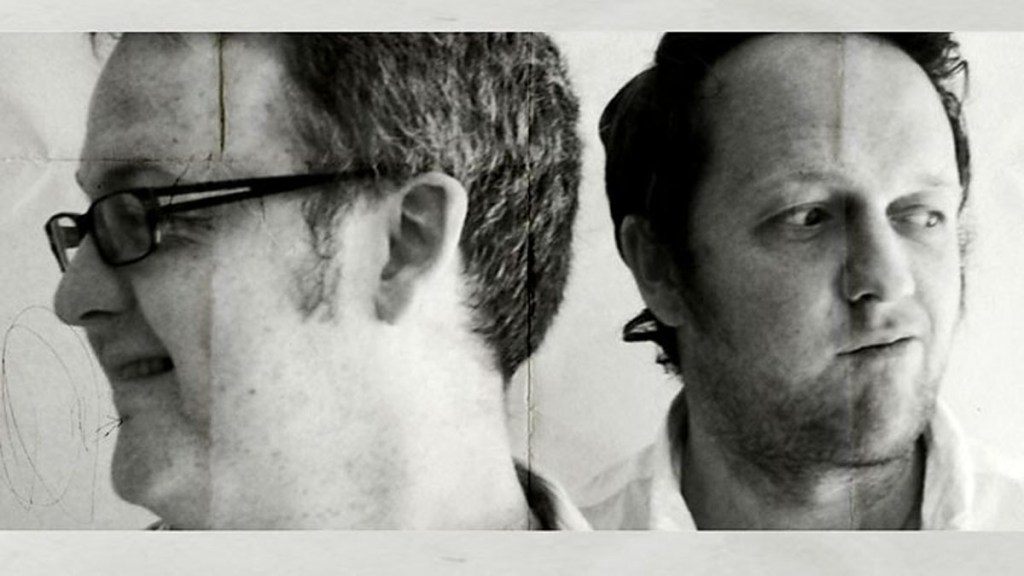 Producer-writers Harry and Jack Williams (Fleabag, Baptiste, The Missing, Liar) are back with a six-part drama set and filmed in South Australia. The Tourist is an outback noir about a British man pursued through the Australian outback by a tank truck. When the man awakens in a hospital with no memory of who he is or how he got there, his search for answers takes him to some unsettling places. Chris Sweeney (Back to Life) directs and casting is tba.
Time (tbc)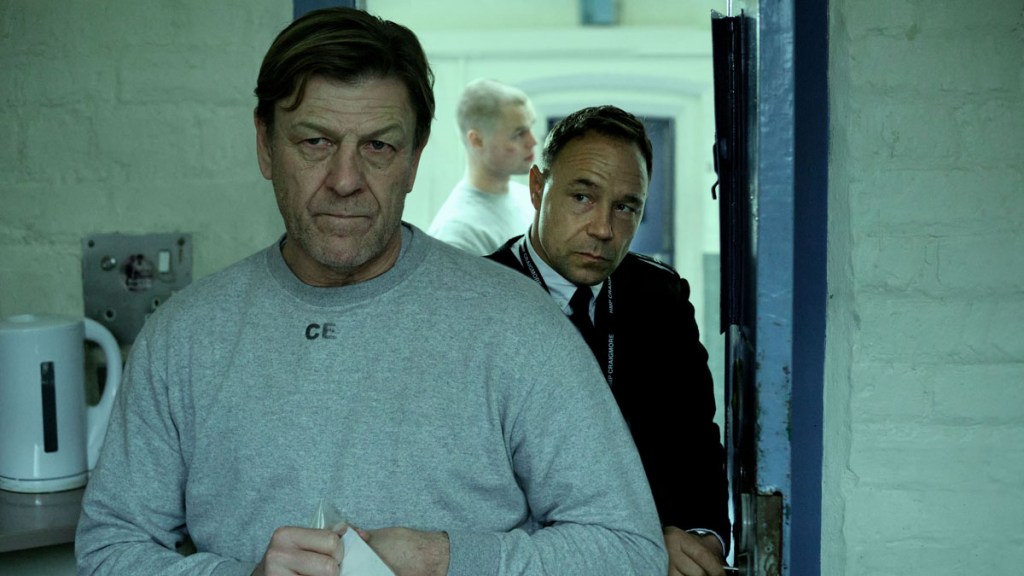 Three-part prison drama Time is the latest from legendary British screenwriter Jimmy McGovern (Cracker, Accused, Broken), and stars Sean Bean and Stephen Graham. Filming is due to begin in autumn 2020 in Liverpool. It's being billed as "a visceral and high-stakes portrayal of life in the modern British penal system", and tells the story of two men – an inmate serving time for having killed an innocent man in an accident, and a prison officer targeted by a dangerous inmate.
Tom Jones (tbc)
Praise for 2018's Vanity Fair adaptation, scheduled opposite Bodyguard in 2018, was drowned out somewhat by the hit political thriller, but there was plenty of it, and deservingly so. Good news then, that ITV has brought screenwriter Gwyneth Hughes back to tackle another classic novel – Henry Fielding's 1749 book Tom Jones. Following in the footsteps of the acclaimed Albert Finney-starring 1963 film, and the raucous 1997 version with Max Beasley, expect rollicking fun. The last update we had in November 2019 confirmed that Hughes was mid-writing, but news has been thin on the ground since then.
Too Close (tbc)
Chernobyl's Emily Watson (pictured above in BBC One's Apple Tree Yard) stars in this meaty psychological three-part thriller coming to ITV. Based on the novel of the same name written by Natalie Daniels (the pseudonym of actor-writer Clara Salaman, who's also behind the screenplay), it's about a forensic psychiatrist treating a patient who's committed a heinous crime that she says she doesn't remember. The two women become locked in a dark struggle of influence and manipulation. Watson is so far the only confirmed cast member.
Trigger Point (tbc)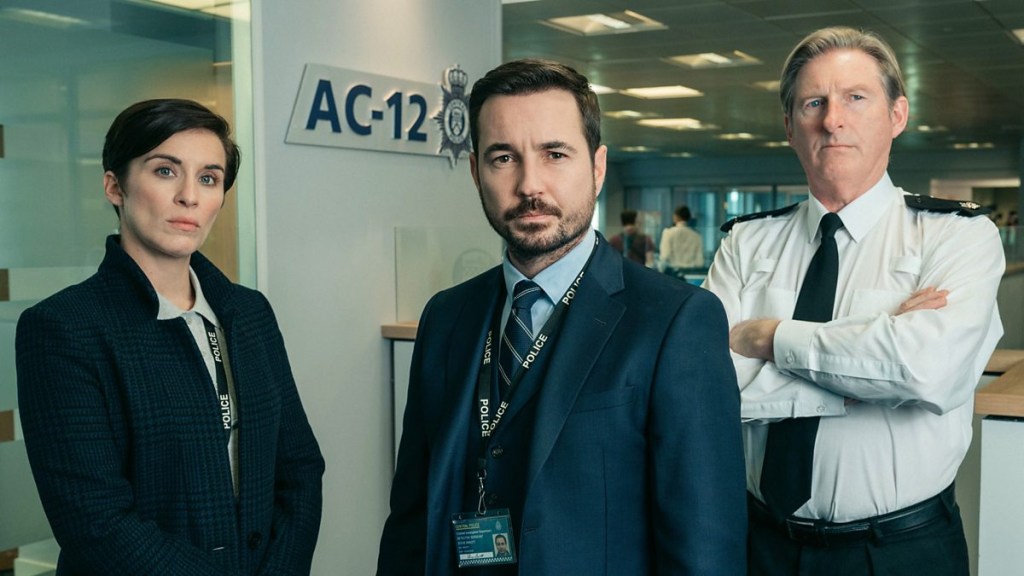 Line of Duty actor Vicky McClure (pictured above) and creator Jed Mercurio are collaborating on a new ITV thriller about a bomb disposal expert. Written by Daniel Brierley and executive produced by Mercurio, it's the story of Lana Washington (McClure) a front-line bomb disposal pro whose squad is pushed to the limits tackling a terrorist threat to London.
Vigil (tbc)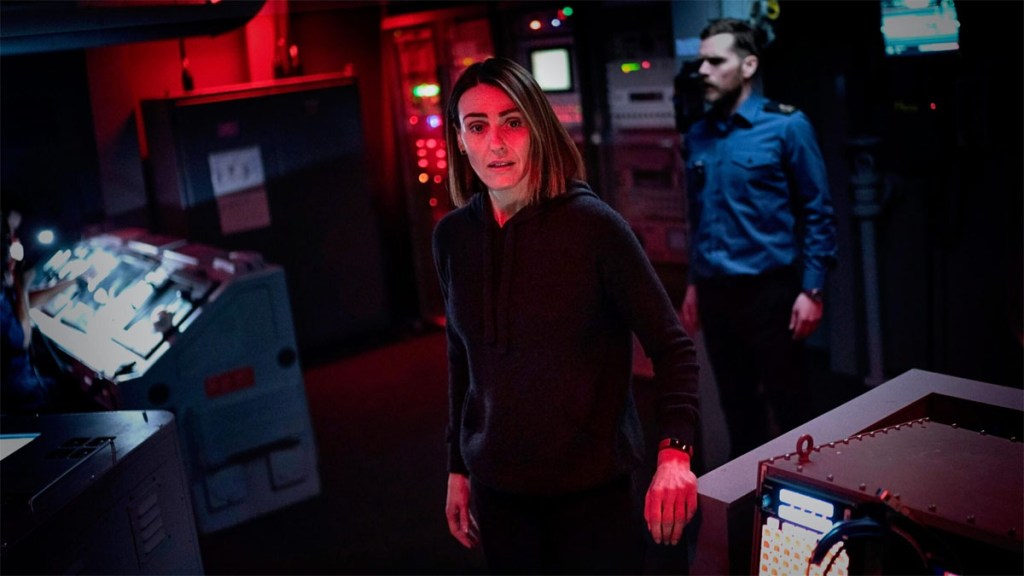 With a working title of Vigil, a new six-part thriller filmed in Scotland is on its way from the makers of Bodyguard and Line of Duty. Created by Strike's Tom Edge, it's the story of the mysterious disappearance of a Scottish fishing trawler and a death on board a Trident nuclear submarine that brings the police into conflict with the Navy and British security services. It stars Suranne Jones, Rose Leslie, Shaun Evans, Anjli Mohindra, Martin Compston, Paterson Joseph and more. Filming was forced to halt in March 2020 due to the COVID-19 industry shutdown and resumed in August 2020.
Viewpoint (tbc)
A five-part thriller is coming to ITV from Rillington Place and Manhunt writer Ed Whitmore and Fleabag director Harry Bradbeer. It's about a police surveillance investigation in Manchester following the disappearance of a primary school teacher. A detective constable (Noel Clarke, pictured) sets up a surveillance op in the flat of a local woman and watches the tight-knit community of the missing woman. ITV promises a "contemporary, character-driven murder mystery" mining the same ground as Rear Window and The Lives of Others.
When It Happens To You (tbc)
A new drama based on real-life abortion stories set in Northern Ireland – the only part of the UK where pregnancy termination remains illegal – is coming to BBC One. Written by Vanity Fair's Gwyneth Hughes, who travelled to Northern Ireland to meet the families who inspired the drama, When it Happens to You is produced by the makers of hard-hitting Three Girls (pictured) and will explore the experience of families and loved ones whose lives have been affected by the law in Northern Ireland.
White Stork (tbc)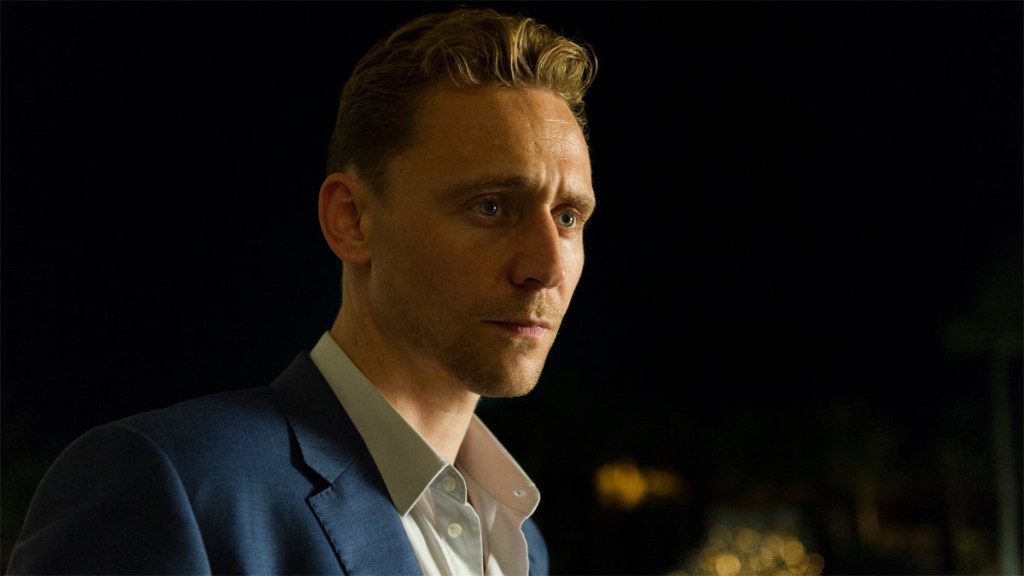 Formerly known as Spadehead, White Stork is a 10-episode political drama coming to Netflix courtesy of Eleven, the British production compnay behind Sex Education. Tom Hiddleston (The Avengers, The Night Manager – pictured above) stars as James Cooper, whose secret past is unearthed when he's vetted in preparation for a parliamentary election. It was creted by Jericho and Meadowlands' Christopher Dunlop, with Taboo's Kristoffer Nyholm directing.
You (tbc)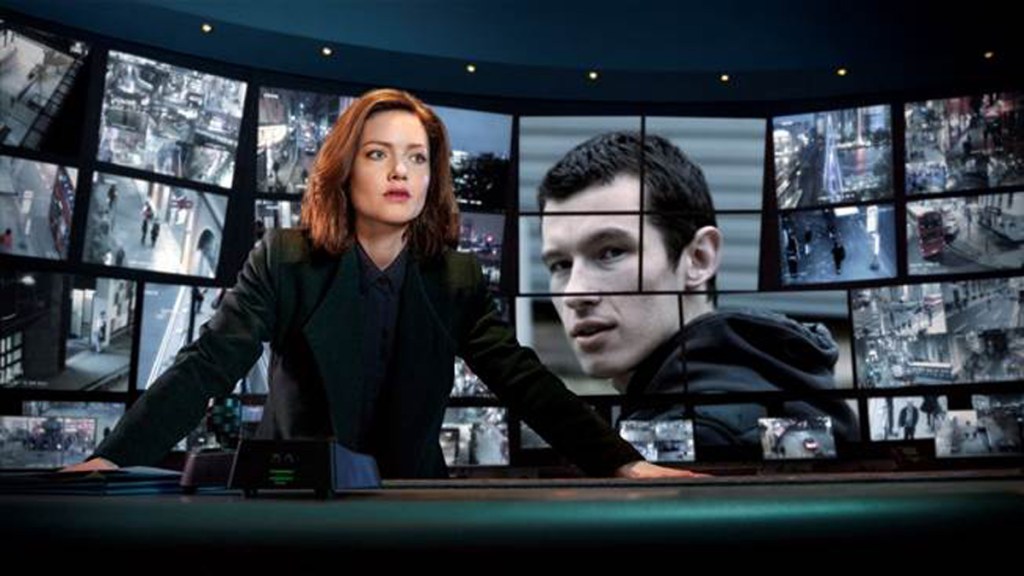 We might expect the working title of this one to change to avoid confusion with the Netflix stalker story of the same name, but as it stands, You will be an eight-part thriller coming to Sky. It's adapted from the Zoran Drvenkar novel about a woman on the run across Europe after committing a deadly crime, pursued by a dangerous gangster and a serial killer known only as The Traveller, and is written by The Capture (pictured above) screenwriter Ben Chanan.
The post New British TV Series for 2021: BBC, ITV, Channel 4, Sky Dramas and More appeared first on Den of Geek.
Subscribe for more interesting stories via Email