We've got everything you need to know about the upcoming Marvel movie (and TV!) schedule all in one place! The Marvel Cinematic Universe plan now stretches all the way to 2023 (and beyond). The amazing thing is, it's even more ambitious than we anticipated, with new movies getting announced all the time. It looks like even something on the massive scale of Avengers: Endgame was only the beginning. How can anything ever be bigger than that crazy Avengers: Endgame finale?
Well, we're going to find out…eventually. But it's a bold new era for the MCU right now, and the seeds of what comes next will begin not in theaters, but on TV with Disney+.
We've compiled as much information as we can find on every Marvel movie and TV series coming out in the next few years in a handy release calendar for you. This is where you can check out all the details on Marvel Phase 4 and beyond. However, be advised, almost every single MCU Phase 4 movie release date remains in flux because of the ongoing coronavirus pandemic which is wreaking havoc with every industry in the world, so bookmark this page and check back frequently for updates.
WandaVision
Release Date: Jan. 15, 2021
Ever wonder what happened to Wanda after she went full Scarlet Witch on Thanos in Avengers: Endgame? Well, you're gonna find out in WandaVision, which appears to depict a grief-riddled Wanda dealing with the death of Vision in less than healthy ways. The official synopsis for the series describes WandaVision as "a blend of classic television and the Marvel Cinematic Universe
in which Wanda Maximoff (Elizabeth Olsen) and Vision (Paul Bettany)—two super-powered beings living idealized suburban lives—begin to suspect that everything is not as it seems."
This show is going to have serious ties to the MCU, with elements that will be important for Doctor Strange and the Multiverse of Madness and Captain Marvel 2 having prominent roles. And the cast is a who's who of MCU luminaries, including Elizabeth Olsen as Wanda Maximoff, Paul Bettany as Vision, Kathryn Hahn as Agnes (we have our own theories about who this character actually is), Teyonah Parris as Monica Rambeau, Kat Dennings as Darcy (her first appearance since Thor: The Dark World), and Randall Park (Ant-Man and The Wasp) as former SHIELD agent Jimmy Woo.
WandaVision will air nine weekly episodes on Disney+.
The Falcon and the Winter Soldier
Release Date: March 19, 2021
"The legacy of that shield is complicated."
Yes, it is. And we're going to find out just how complicated when Sam Wilson and Bucky Barnes reckon with the legacy of Captain America in The Falcon and the Winter Soldier on Disney+. Here's the official synopsis for the series…
"Following the events of Avengers: Endgame, Sam Wilson/Falcon (Anthony Mackie) and Bucky Barnes/Winter Soldier (Sebastian Stan) team up in a global adventure that tests their abilities—and their patience—in Marvel Studios' The Falcon and the Winter Soldier."
Like WandaVision, this isn't a theatrical release, but also like that show, this is far too important to the future of the MCU to ignore. We're expecting big things from this one, especially with Daniel Bruhl returning as Captain America: Civil War villain, Zemo. Emily VanCamp will return as Sharon Carter, and Wyatt Russell is going to make his MCU debut as John Walker, who Marvel fans know as the USAgent.
Morbius
Release Date: March 19, 2021
Spider-Man spinoff Morbius is Sony's next big Marvel release, and it'll officially be the first spinoff to properly connect to the MCU. Here's the official synopsis for the film…
"Dangerously ill with a rare blood disorder, and determined to save others suffering his same fate, Dr. Morbius attempts a desperate gamble. What at first appears to be a radical success, a darkness inside him is unleashed and transforms this healer into a hunter."
Safe House's Daniel Espinosa directs from a script by Matt Sazama, Burk Sharpless, Art Marcum, and Matt Holloway. Jared Leto stars as the vampiric title character, and the cast also includes Matt Smith, Adria Arjona, Jared Harris, Al Madrigal, and Tyrese Gibson.
Read more about the character of Michael Morbius here, and find everything you need to know about his upcoming movie, right here. Um…don't be surprised if this one ends up moving off this date at some point at the rate we're going. Technically that March 19 date is correct, but official promotional materials now only say that the movie is "coming 2021." We're leaving it here until we hear otherwise, though.
Black Widow
Release Date: May 7, 2021
The Black Widow movie was heading for a May 1, 2020 release before the coronavirus outbreak, but Disney and Marvel have decided to delay it until the industry's infrastructure is back to some semblance of normal. First they bumped it to November, but now we have to wait almost a full year from that originally scheduled date before we see Natasha and friends. Disney and Marvel Studios seem absolutely committed to keeping Natasha on a theatrical release rather than sending her to Disney+, though.
Here's the official synopsis:
"Natasha Romanoff aka Black Widow confronts the darker parts of her ledger when a dangerous conspiracy with ties to her past arises. Pursued by a force that will stop at nothing to bring her down, Natasha must deal with her history as a spy and the broken relationships left in her wake long before she became an Avenger."
Cate Shortland directed the film, and Scarlett Johansson stars, with Florence Pugh and David Harbour alongside her. One of the movie's villains is Taskmaster, and we wrote a little bit more about him right here.
Natasha Romanoff will get a prequel movie of sorts here, as we catch up with Widow right around the events of Captain America: Civil War. Will the plot affect her character's ultimate fate in Endgame? Do not count on it.
We have more information on the Black Widow movie right here.
Loki
Release Date: May 2021
Tom Hiddleston will reprise his most famous role, as Loki finds himself on a heist through time and space "as he steps out of his brother's shadow" after the events of Avengers: Endgame! Oh, and based on this trailer, there's all kinds of weirdness awaiting, including the return of Heimdall, some other Asgardian hijinks, DB Cooper (yes!), Owen Wilson playing an obscure character based on a beloved Marvel Comics writer, and…Loki running for President!
Look, he couldn't possibly do a worse job than the guy who's been there for the last four years so…Vote Loki!
Tom Hiddleston stars, of course, and the cast also includes Owen Wilson, Gugu Mbatha-Raw, Sophia Di Martino, Wunmi Mosaku, and Richard E. Grant.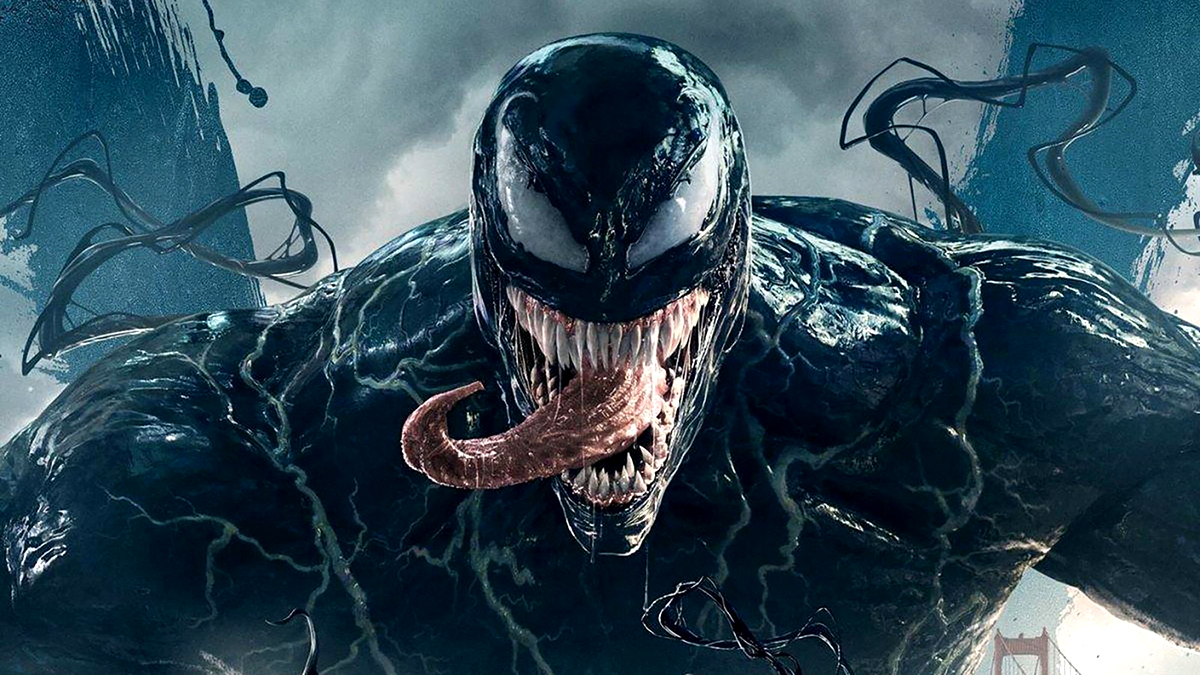 Venom: Let There Be Carnage
Release Date: June 25, 2021
Andy Serkis (Mowgli) steps behind the camera for Venom 2, which now boasts the catchy title of Venom: Let There Be Carnage. The first film, buoyed by a terrific showing at the Chinese box office, made an absolute ton of money, despite being released to mostly scathing reviews.
Venom 2 will follow up Sony's 2018 Spider-Man-less spinoff film, but will likely be more connected to the MCU this time around, thanks to a renewed deal between the company and its Marvel Studios partners. Tom Hardy will return as Eddie Brock, of course, and as you can probably guess from that title, he'll be facing off against Woody Harrelson's villain, Cletus Kasady aka Carnage!
This one was originally tentatively scheduled for October 2020, but has been shuffled away for the moment as studios continue to move release dates around because of the ongoing coronavirus pandemic.
Read everything else you need to know about Venom 2.
Shang-Chi and the Legend of the Ten Rings
Release Date: July 9, 2021
Simu Liu has been cast as the titular Shang-Chi and Tony Leung as The Mandarin (hey, that name sounds familiar! But this time, we're getting the real Mandarin on screen). Destin Daniel Cretton is directing from a script by Dave Callaham. Given its "Ten Rings" title, Shang-Chi should be steeped in Marvel lore!
This has been delayed twice. Let's hope that's the end of it. At least it has resumed production!
We have more info on the Shang-Chi movie right here.
What If…?
Release Date: Summer 2021
The beloved comic book series that tells tales of how things might have turned out differently in the Marvel Universe is becoming an animated series on Disney+!
Here's the official synopsis:
"What If…? flips the script on the MCU, reimagining famous events from the films in unexpected ways…Marvel Studios' first animated series focuses on different heroes from the MCU, featuring a voice cast that includes a host of stars who reprise their roles."
We know that at least a couple of these roles include Chadwick Boseman's final performance as T'Challa as well as the return of Hayley Atwell as Agent Peggy Carter!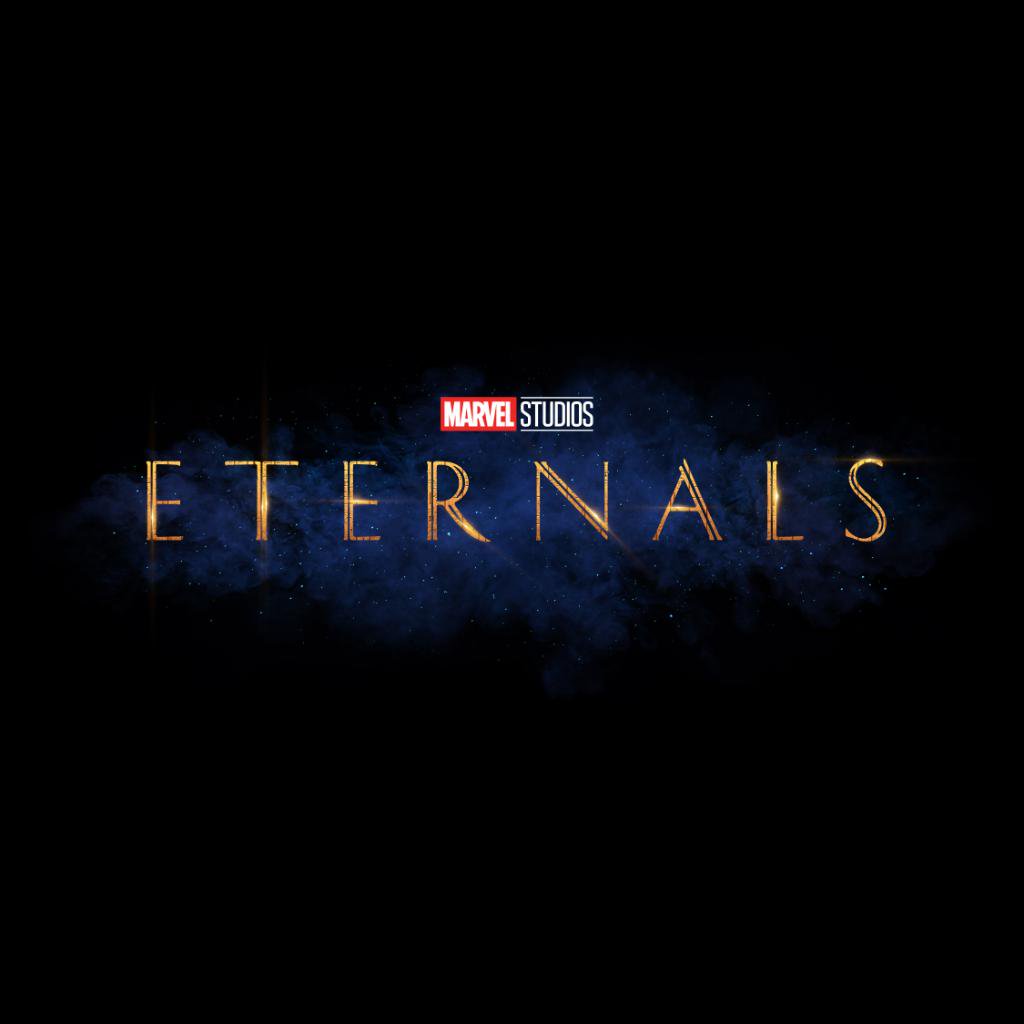 The Eternals
Release Date: Nov. 5, 2021
The Eternals has completed principal photography and is on post-production. Chloe Zhao is directing from a script by Matthew and Ryan Firpo. Marvel described the film as an "epic story, spanning thousands of years, features a group of immortal heroes forced out of the shadows to reunite against mankind's oldest enemy, The Deviants."
The cast features Richard Madden as Ikaris, Kumail Nanjiani as Kingo, Lauren Ridloff as Makkari, Brian Tyree Henry as Phastos, Salma Hayek as Ajak, Lia McHugh as Sprite, Don Lee as Gilgamesh, Angelina Jolie as Thena, Gemma Chan as Sersi, and Kit Harrington as Dane Whitman, the Black Knight.
This one was another victim of the release date shuffle, having moved from February of 2021 to November of that year. We'll get to see Jack Kirby's wildest creations eventually!
You can read more about The Eternals movie right here.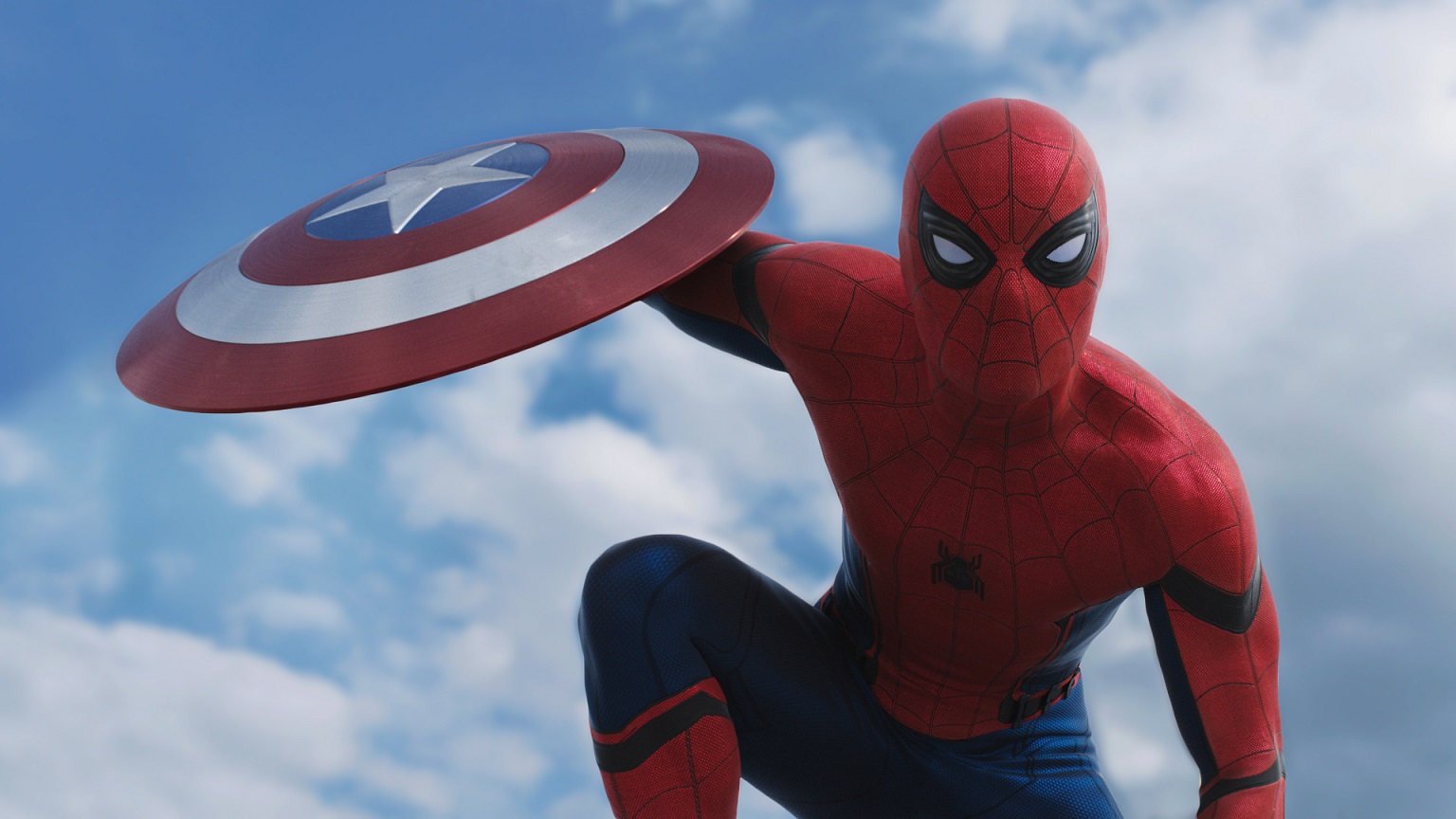 Spider-Man 3
Release Date: Dec. 17, 2021
While the next Spider-Man movie doesn't have a title yet, it's happening, and the best news of all is that it's happening in the MCU! Marvel and Sony solved their differences, good sense prevailed, and Tom Holland's Peter Parker will remain a vital part of the Marvel Cinematic Universe.
This one, well…this might be a live action Spider-Verse movie from the sound of it. Jamie Foxx will reprise his role as Electro from the maligned Amazing Spider-Man films and Alfred Molina will return from the Raimi era as Doctor Octopus. Wait. Are they trying to make this a multiversal Sinister Six movie? Because…we could be down for that.
Hawkeye
Release Date: Late 2021
Jeremy Renner returns as Clint Barton to train his replacement as Hawkeye, Hailee Steinfeld's Kate Bishop! Apparently based on the brilliant run of comics by Matt Fraction and David Aja, Hawkeye will also prominently feature Lucky the Pizza Dog, one of the great canines in Marvel Comics history.
The cast also includes Vera Farmiga as Eleanor Bishop, Fra Fee as Kazimerz Kazimierczak, Tony Dalton as Jack "Swordsman" Duquesne, Florence Pugh as Yelena Belova, Alaqua Cox as Maya "Echo" Lopez, and Zahn McClarnon as Willie Lincoln. We wrote more about all these new characters here.
Ms. Marvel
Release Date: Late 2021
Ms. Marvel is finally coming to live action! Here's the official synopsis for the series…
"Ms. Marvel introduces Kamala Khan—a 16-year-old Pakistani-American growing up in Jersey City. "A great student, an avid gamer and a voracious fan-fiction scribe, she has a special affinity for superheroes, particularly Captain Marvel. But Kamala struggles to fit in at home and at school—that is, until she gets super powers like the heroes she's always looked up to. Life is easier with super powers, right?"
The cast includes Iman Vellani as Kamala Khan aka Ms. Marvel, Aramis Knight, Saagar Shaikh, Rish Shah, Zenobia Shroff, Mohan Kapur, Matt Lintz, Yasmeen Fletcher, Laith Naki, Azher Usman, Travina Springer, and Nimra Bucha. Episodes are directed by Adil El Arbi & Bilall Fallah, Meera Menon, and Sharmeen Obaid-Chinoy.
Doctor Strange in the Multiverse of Madness
Release Date: March 25, 2022
Doctor Strange in the Multiverse of Madness looks like it will open up the storytelling possibilities in the MCU like never before. And that's just based on the name alone. Scott Derrickson was scheduled to direct, but has bowed out because of "creative differences" with Marvel. But the good news is that Marvel found a suitable replacement in none other than Sam Raimi, who of course has plenty of superhero experience thanks to his Spider-Man trilogy in the early 2000s!
This one has loads of connections to the wider MCU. Elizabeth Olsen will be here as Scarlet Witch, and the film will also connect to the untitled Spider-Man 3 and its own multiversal ambitions. There are also a few rumors doing the rounds that Jericho Drumm aka Brother Voodoo could be introduced in this sequel. We'll keep an eye on that and update this if there's any substance to them.
We have more information on Doctor Strange 2 right here.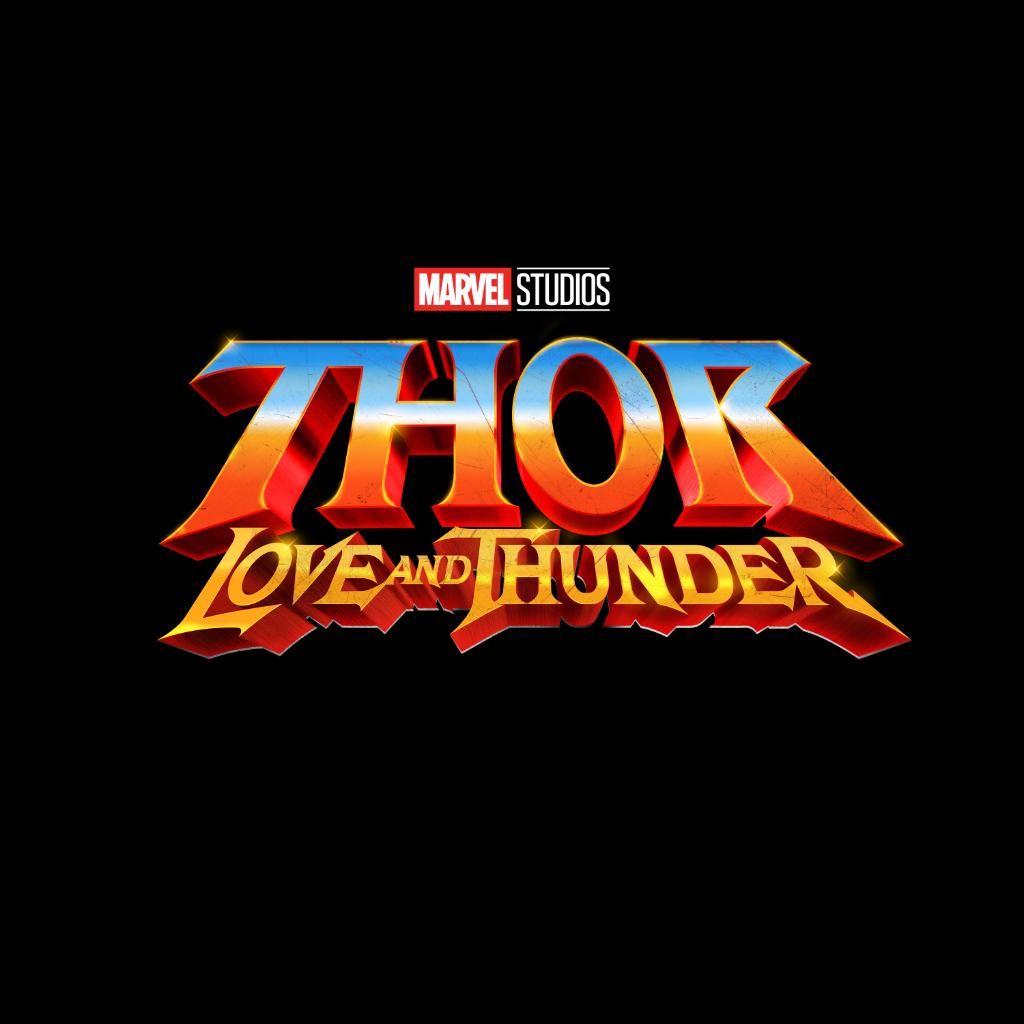 Thor: Love and Thunder
Release Date: May 6, 2022
Taika Waititi, who gave us the delightful Thor: Ragnarok, will return to write and direct. Chris Hemsworth will be back, but will it be as Thor? Natalie Portman is your new Thor (yes, you read that right, Jane Foster will wield the hammer…just as she did in the comics!). Christian Bale has also joined the cast as the terrifying Gorr the God Butcher.
We have more info on Thor: Love and Thunder right here.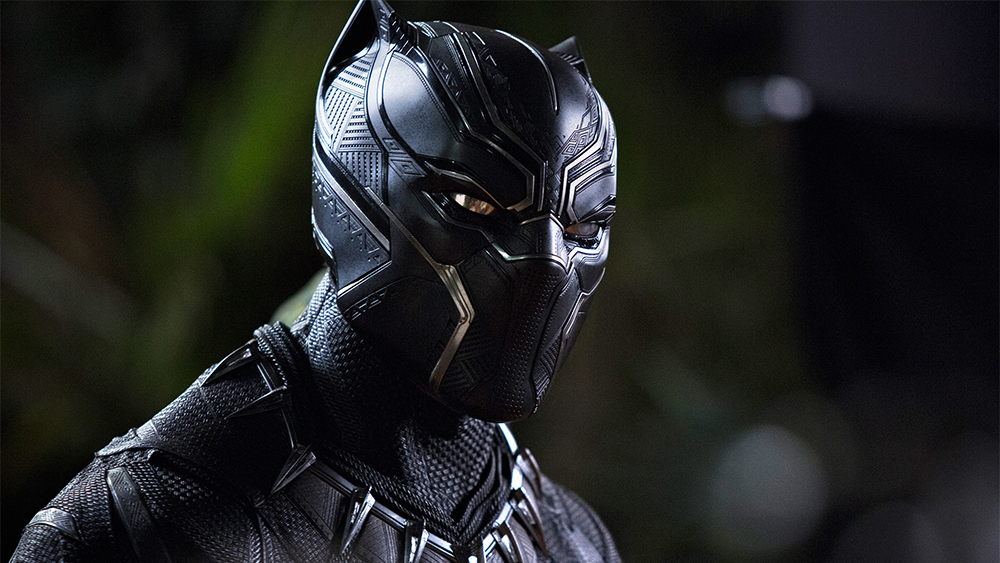 Black Panther 2
Release Date: July 8, 2022
Black Panther 2 is still on Disney's release schedule, despite the tragic, untimely death of star Chadwick Boseman. Marvel has made it official that they have no intention of recasting the role of T'Challa, which is absolutely the right move.
Ryan Coogler will return as director, but there are no other details currently available. We have more information on Black Panther 2 right here.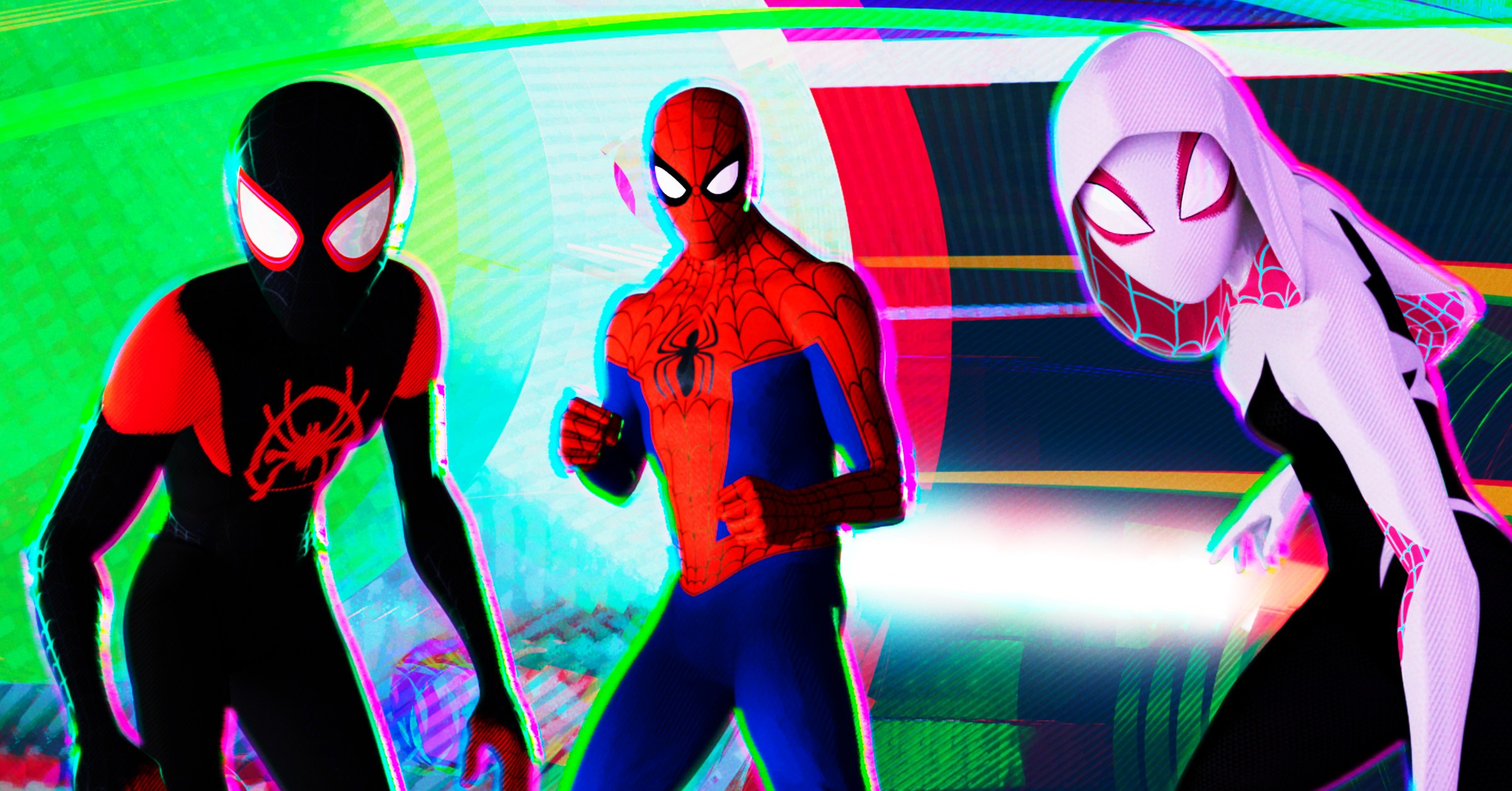 Spider-Man: Into the Spider-Verse Sequel
Release Date: October 7, 2022
Is it technically an MCU movie? Nope. But with all the legal weirdness going on between Marvel and Sony, and this franchise's very multiversal concept, who's really to say that it ISN'T an MCU movie either, right? In any case, the sequel to the best Spider-Man movie of all time is coming in 2022 with Avatar: The Last Airbender mastermind Joaquim Dos Santos directing and David Callaham writing.
There's also an "untitled Marvel movie" still technically scheduled for this date but…that is almost certainly not gonna happen now. Expect whatever that project was to move to one of these below dates or to some other currently unspecified date on the calendar.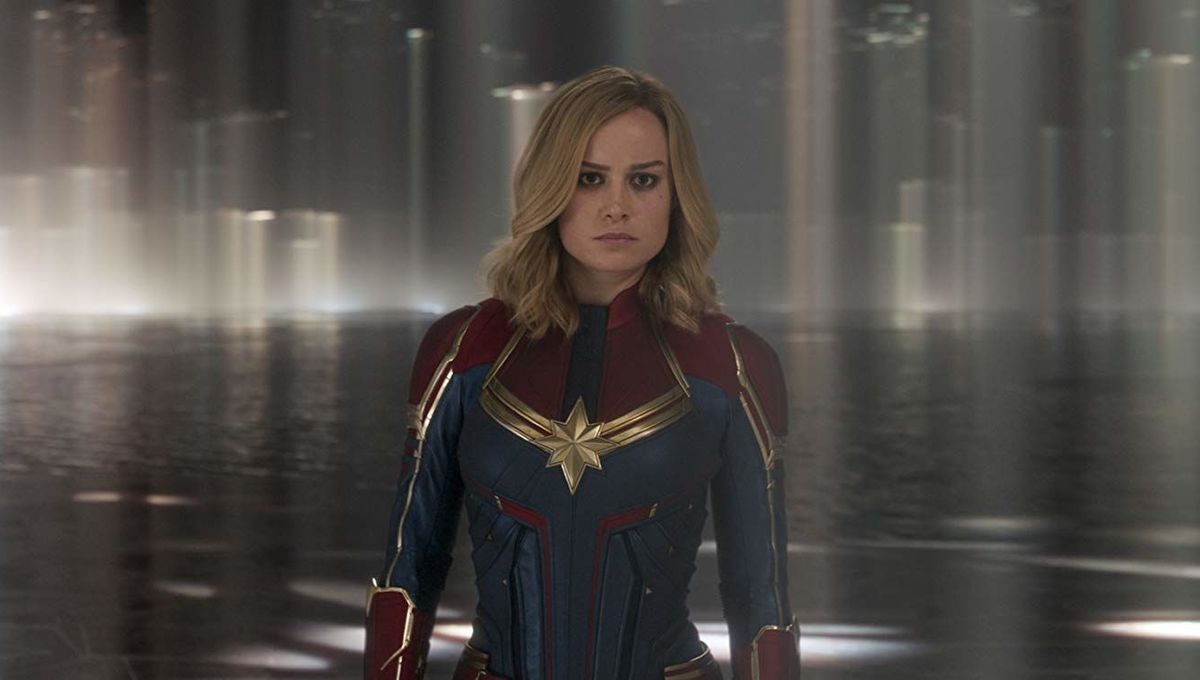 Captain Marvel 2
Release Date: November 11, 2022
WandaVision writer Megan McDonnell has been tapped to write the screenplay for Captain Marvel 2. You know what else is really cool? Candyman's Nia DaCosta will direct!
We have no idea where we'll find Carol Danvers (Brie Larson) in the sequel to her hugely successful first standalone MCU entry. Will she be fighting to loosen her former Kree pals' iron grip on a pre-Avengers galaxy? Or will the follow up film see her fighting for justice in the present?
Read more about Captain Marvel 2 here.
And then there are still some dates that Marvel has announced that they have yet to match projects to. Those dates are…
Feb. 17, 2023
May 5, 2023
July 28, 2023
Nov. 3, 2023
Some of those dates could very well be good fits for the following films…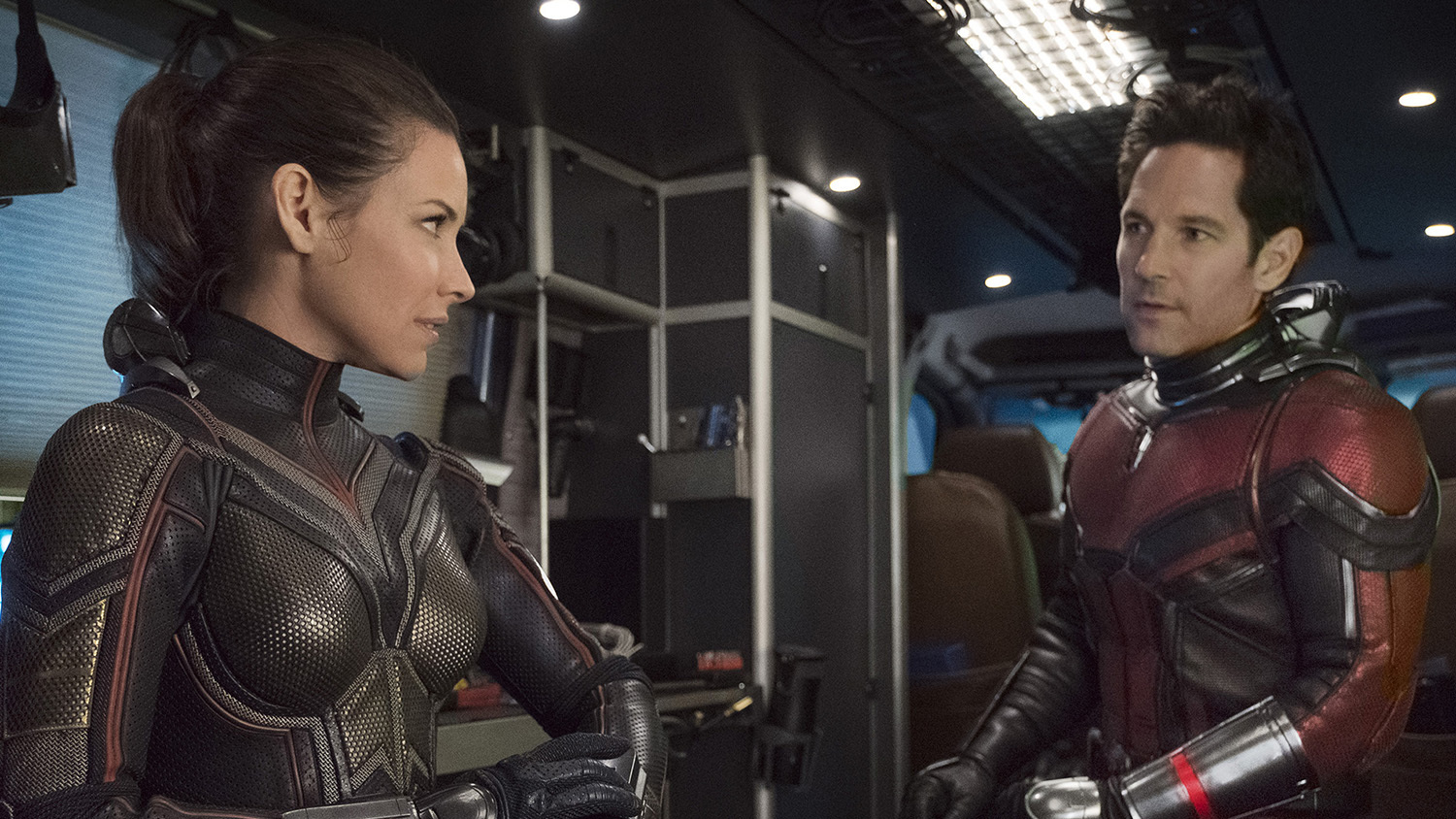 Ant-Man and the Wasp: Quantumania
Peyton Reed will return to direct the third installment of the Ant-Man saga, perhaps the most unlikely trilogy in Marvel's entire arsenal. Paul Rudd will return as Scott Lang, and you can almost certainly expect Evangeline Lilly to return as The Wasp and Michael Douglas as Hank Pym.
The villain of the film? That will be Kang the Conqueror, who will be played by Lovecraft Country's Jonathan Majors. The inclusion of Kang opens up all kinds of interesting possibilities for the MCU, and may even tease the arrival of the Fantastic Four down the line! We wrote more about those possibilities right here.
We're also going to need fast confirmation on Michael Pena's return as Luis, though. Luis is key…
This will probably slide in to one of those 2023 release dates above.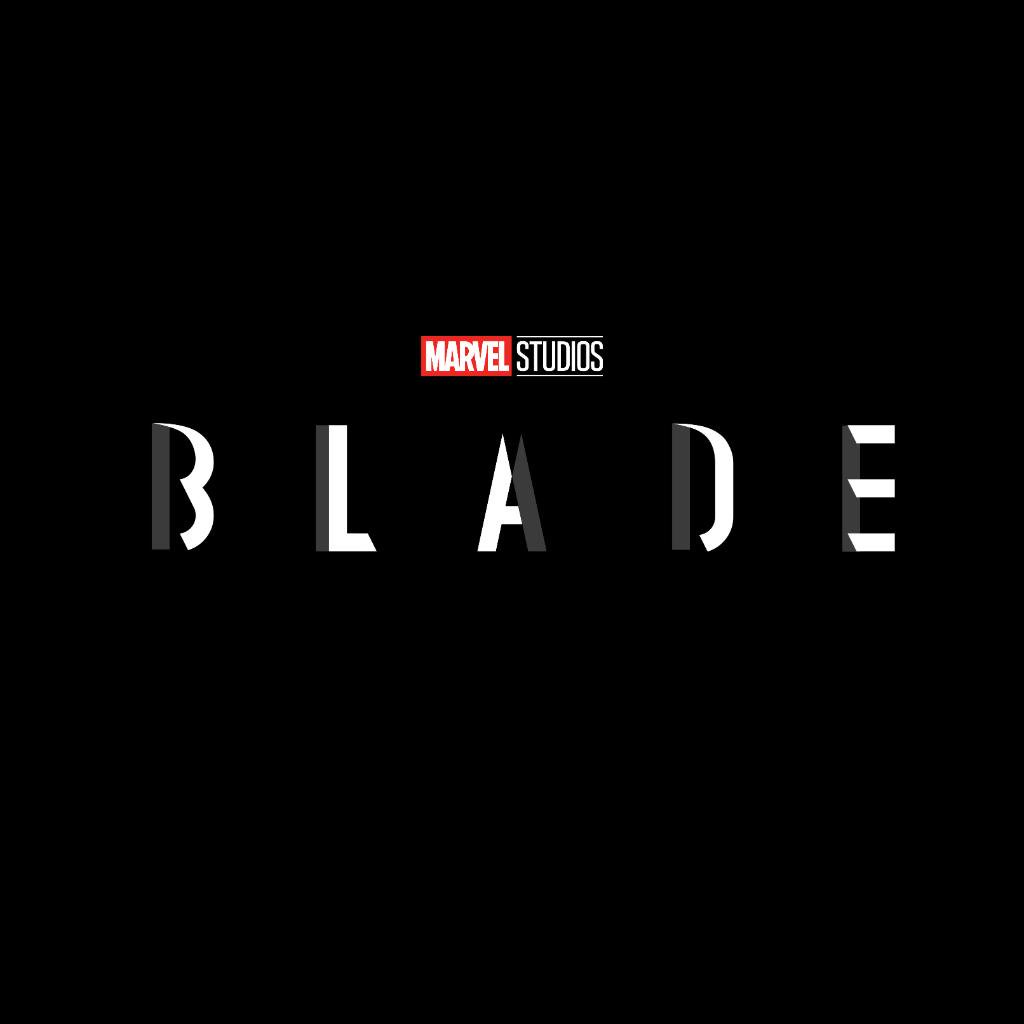 Blade
Well this one was a surprise. In 2019, Marvel announced that they will be rebooting the Blade franchise with Mahershala Ali playing the titular daywalker. Ali's True Detective co-star – and former Blade villain – Stephen Dorff is excited to see what he can do with the character, and so are we.
We have more info on Blade here.
Deadpool 3
Wendy Molyneux and Lizzie Molyneux-Loeglin will be the writing team tasked with bringing the Merc with a Mouth to the MCU. What a Deadpool 3 could look like in the interconnected Marvel Cinematic Universe is, of course, anybody's guess, but if anyone can crack wise about the follies of this kind of corporate synergy, it's Ryan Reynolds.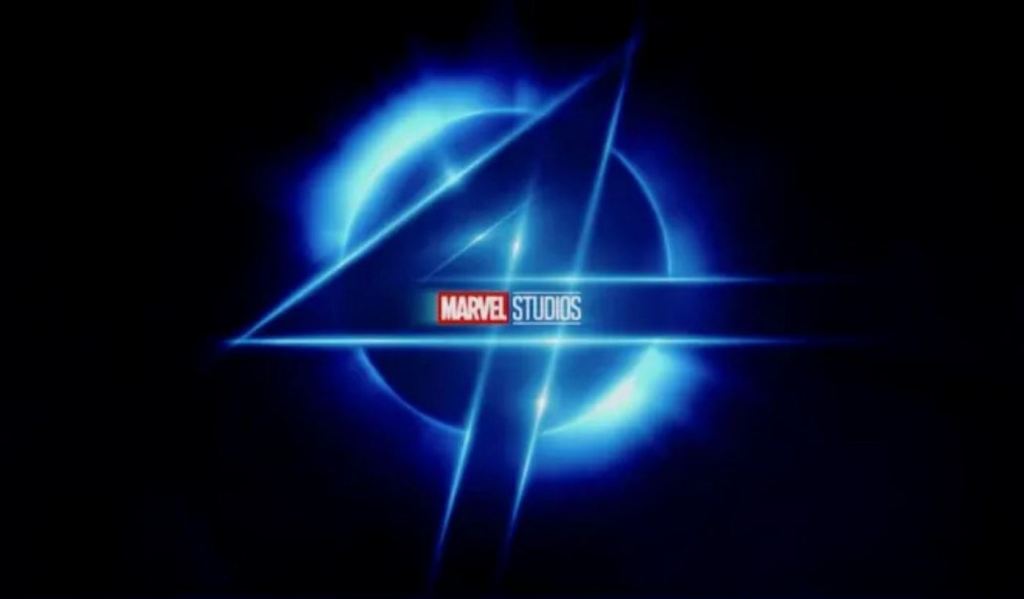 Fantastic Four
The MCU Fantastic Four movie is finally happening! Marvel's first family will join the Marvel Cinematic Universe in a film directed by Jon Watts, who did such a wonderful job with the first two MCU Spider-Man movies. That's all the information that's out there at the moment, but as soon as we have more, we'll update this.
We have our own theories on why Marvel went with the Fantastic Four before the X-Men, but that's another story.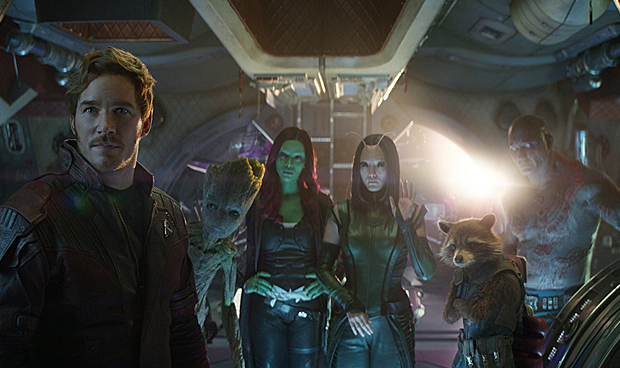 Guardians of the Galaxy Vol. 3
Avengers: Endgame left the team in an interesting place. We broke down some of the story possibilities right here.
After a tumultuous period which saw James Gunn fired and then rehired as Guardians of the Galaxy Vol. 3 director, he will become the first Marvel director to ever complete a trilogy for the studio. However, Gunn can't even begin filming Guardians 3 until he finishes production on The Suicide Squad for DC, as well as an HBO Max Peacemaker prequel. Once those projects are finished, he's free to return to the MCU.
We have everything else you need to know about Guardians of the Galaxy Vol. 3 right here.
And as for those others? Well, we're still waiting on word on movies to bring the X-Men (other than Deadpool, of course) into the MCU. Could any of those 2023 dates do the trick? It's very possible! And this doesn't even account for all of the other MCU Disney+ TV shows that don't have release dates yet…
She-Hulk
Tatiana Maslany will play Jennifer Walters, a lawyer who ends up with her cousin Bruce's gamma-irradiated blood. Hilarity certainly ensues. Kevin Feige has promised that since this will be a courtroom show, you never know who else from the MCU could show up.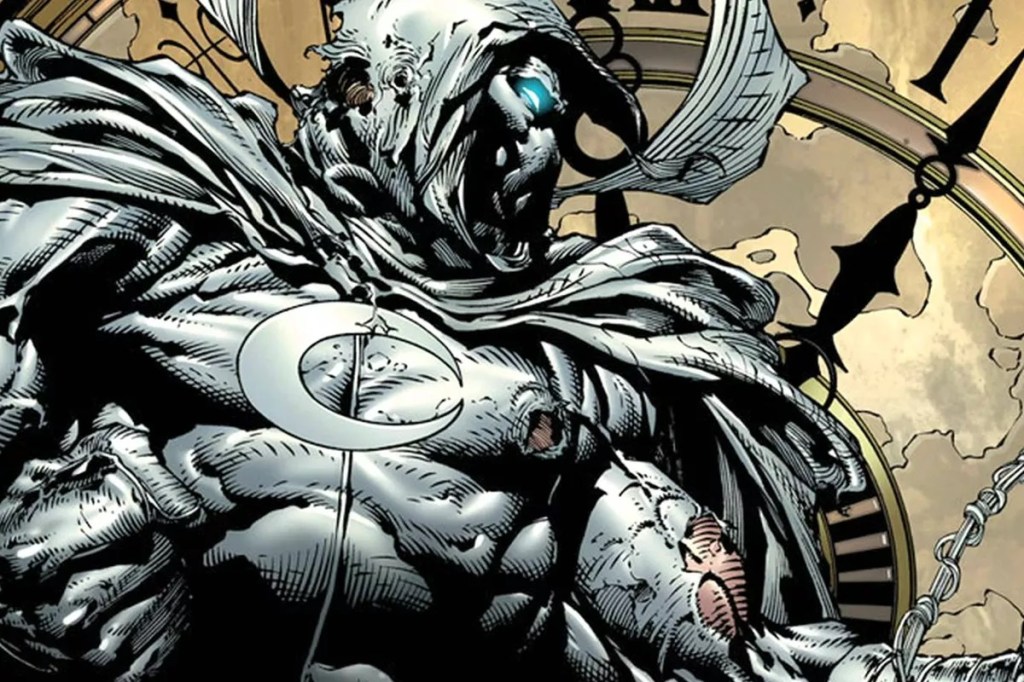 Moon Knight
Oscar Isaac will play Marc Spector, a disturbed fortune hunter who also happens to be the avenging avatar of an Egyptian moon god.
Ironheart
The first of two series that will explore the legacy of Iron Man and Tony Stark in the MCU, Ironheart stars Dominique Thorne as Riri Williams, a teenager at M.I.T. who creates her own suit of armor to right the wrongs of the world.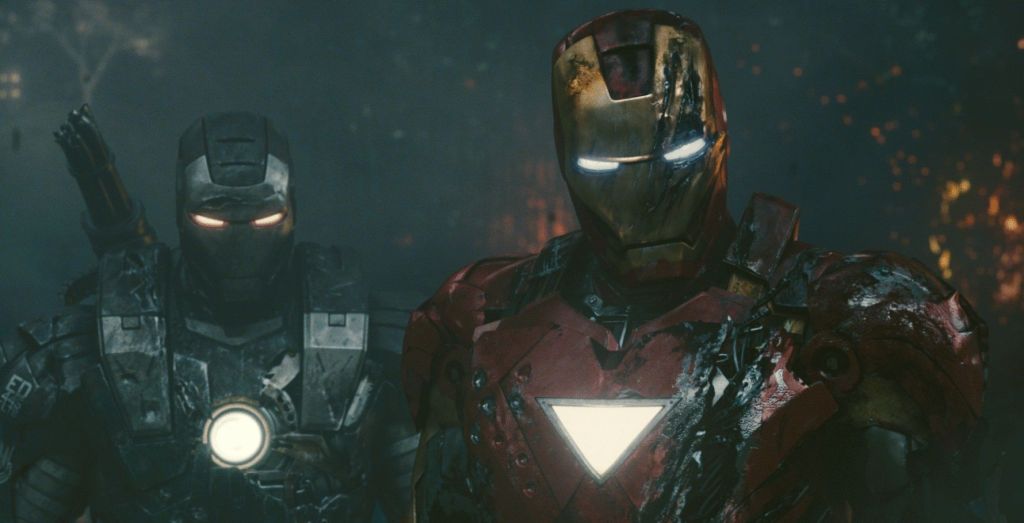 Armor Wars
Don Cheadle will reprise his role as Rhodey and will have the solo spotlight in the War Machine armor in a series that deals with a nightmare scenario for the MCU: what if Tony Stark's Iron Man technology fell into the wrong hands and was getting duplicated by villains? Based on a classic comics run, Armor Wars promises big action and lots of obscure bad guys. We can't wait.
Secret Invasion
Samuel L. Jackson will return as Tony Stark alongside Ben Mendelsohn as Talos for a series about the shape-shifting Skrull infiltration of Earth. Secret Invasion could be the biggest thing to happen to the MCU since Endgame.
Hopefully all these shows arrive by 2022. We'll keep updating this with new information as it becomes available.
The post Upcoming Marvel Movies Release Dates: MCU Phase 4 Schedule, Cast, and Story Details appeared first on Den of Geek.
Subscribe for more interesting stories via Email